Highlights | Accommodation | Road Trip Essentials
© Tourism Tasmania & Rob Burnett
Rolling farmland, quirky hop fields, cascading waterfalls and on the doorstep of Tasmania's vast, untouched South West wilderness – make sure you include the Derwent Valley in your Tasmanian road trip itinerary! 
This page contains affiliate links. If you book or buy something through one of these links, we may earn a small commission (at no extra cost to you!). Read our full disclosure policy here.
Highlights of the Derwent Valley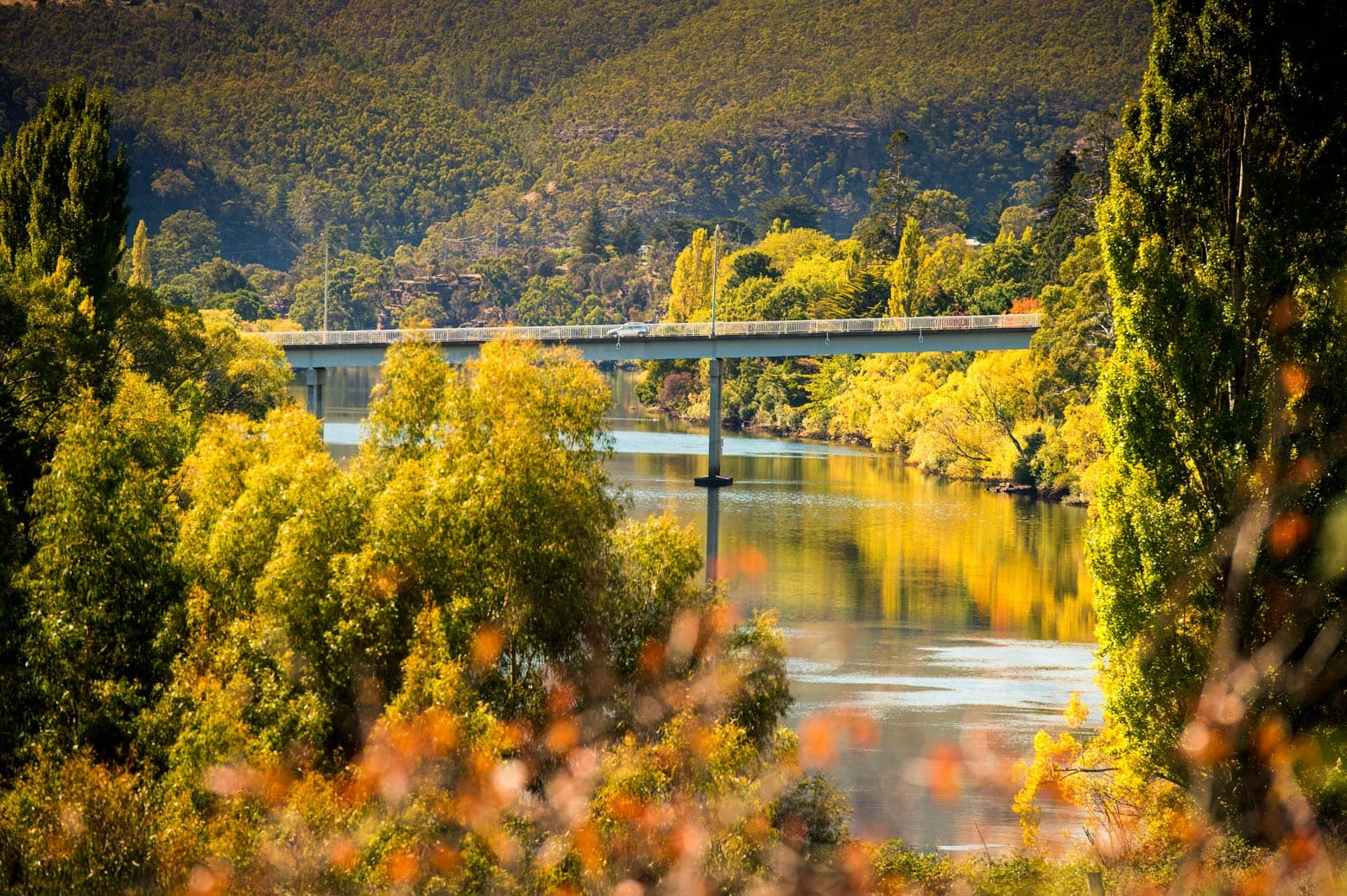 On the broad banks of the Derwent River, New Norfolk is a bustling town rich in pioneer and convict history. Highlights include its eclectic antiques shops, Tasmania's oldest Anglican church St Matthews (1823), and Australia's longest continuously licenced pub, the Bush Inn (1815).
Salmon Ponds Heritage Hatchery and Gardens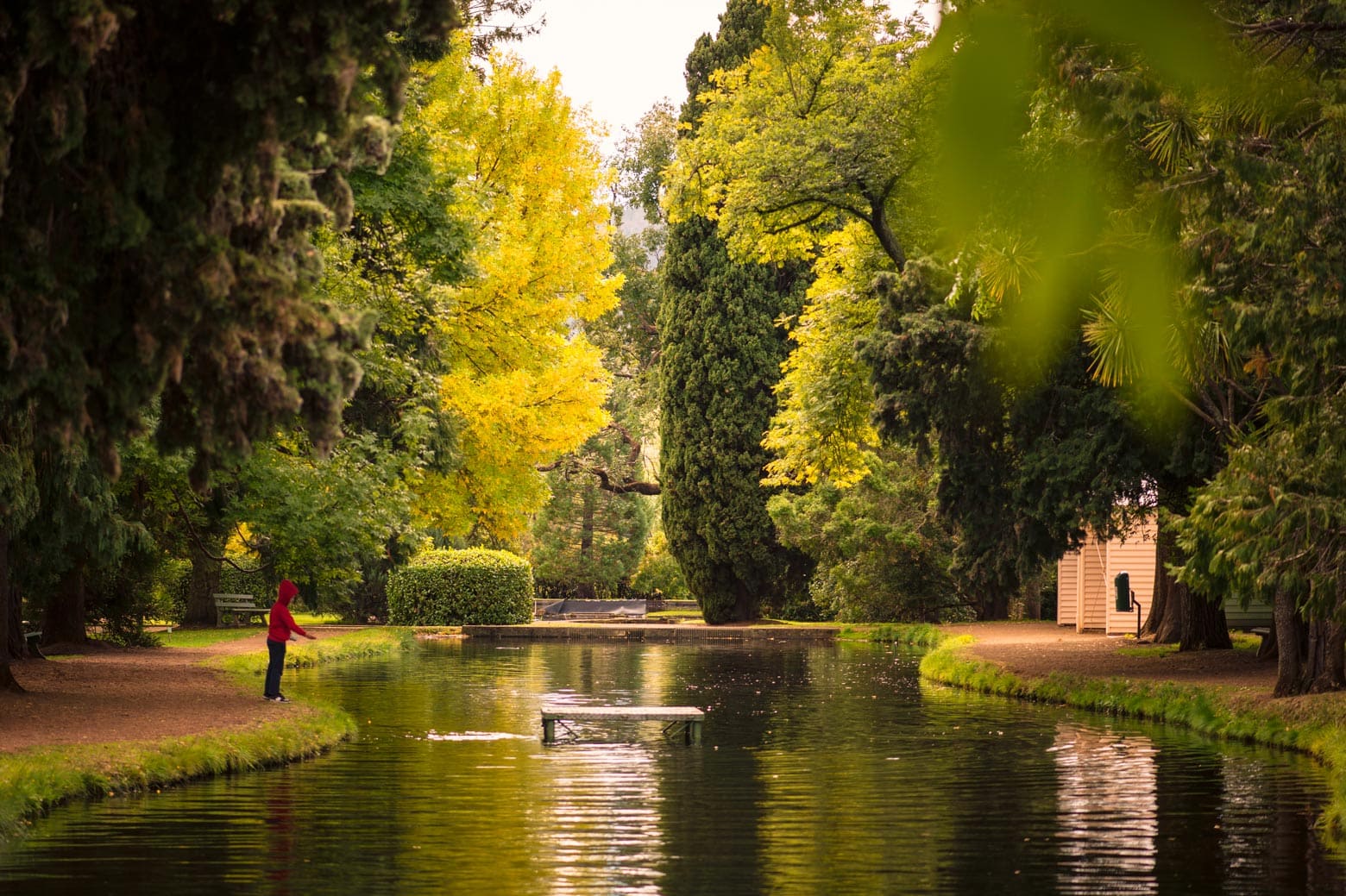 No road trip up the Derwent Valley is complete without a pit stop at the Salmon Ponds. Did you know that every single rainbow trout in the southern hemisphere can be traced back to these very ponds? Keep your eyes peeled as you picnic in the gardens – you may spot one of the resident platypuses frolicking in the ponds!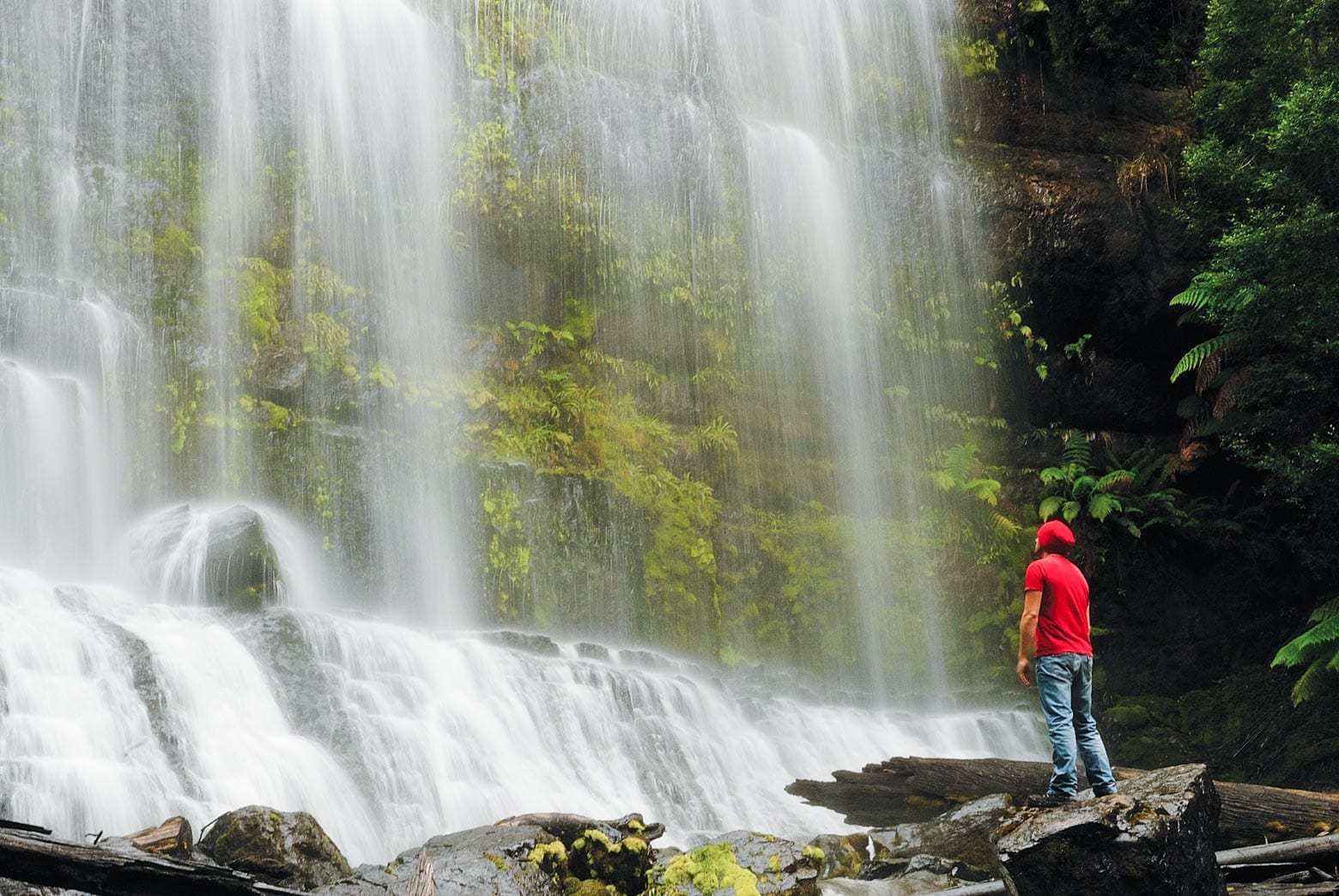 Standing on soft tannin-stained soil, surrounded by vibrant mosses, ferns and fungi – the sound of waterfalls and currawongs in your ears – exploring Mt Field National Park is like stepping back to prehistoric times.
Russell Falls and Horseshoe Falls are two of Tasmania's most iconic natural wonders, and Lake Dobson is your gateway to the spectacular Tarn Shelf and Pandani Grove walking trails. In autumn you can witness the spectacular colours of Australia's only cold-climate deciduous tree, the fagus!
Did you know…?
The Derwent River was first named 'Rivière du Nord' by French explorer Antoine Bruni d'Entrecasteaux, but only 2 months later was officially named the Derwent River by English explorer Lt. John Hayes. 
That didn't last long! 
Gretna, Hamilton and Ouse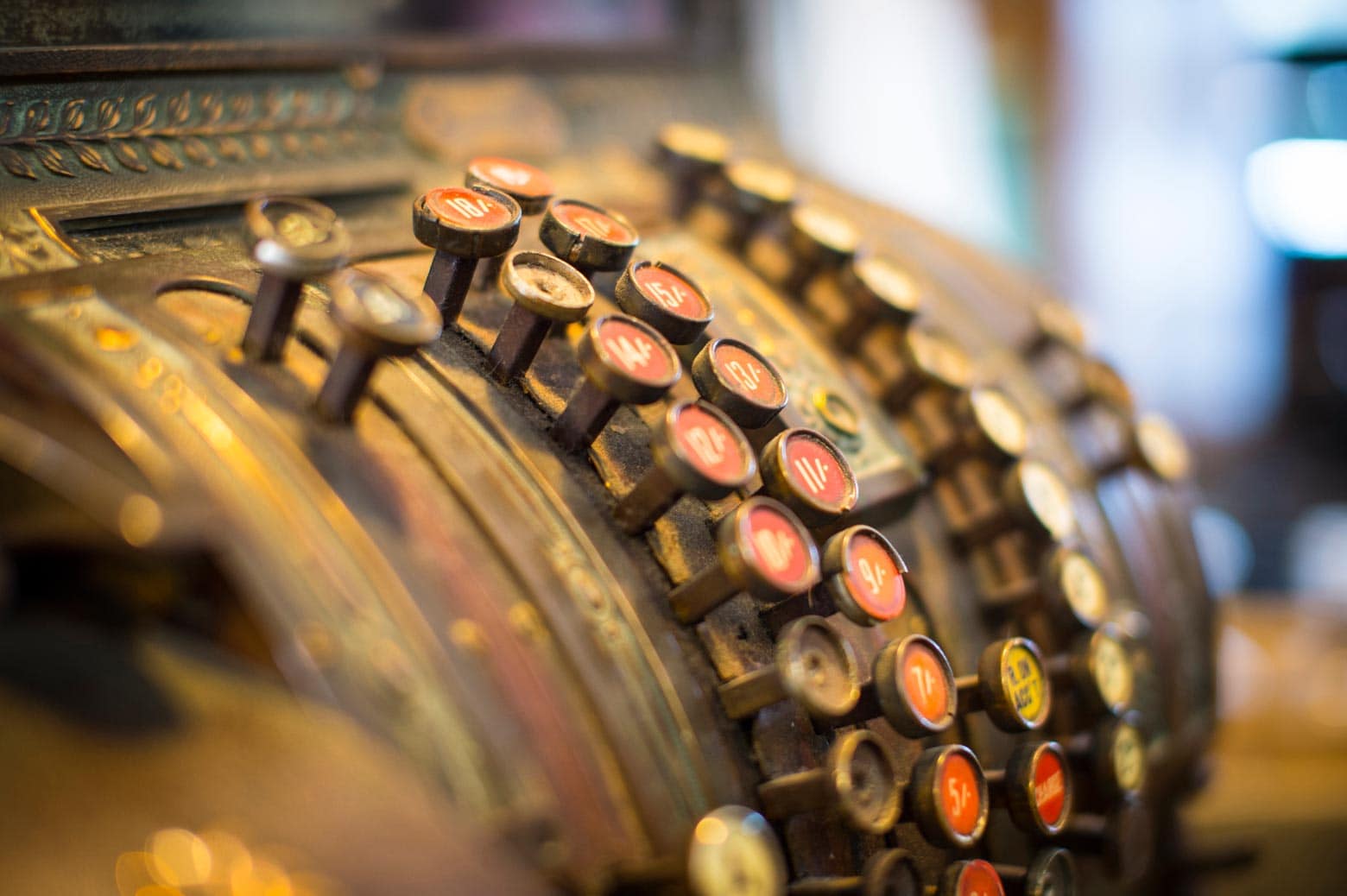 As you follow the Derwent River north you'll pass through the tiny towns of Gretna, Hamilton and Ouse. It's a lovely part of the Derwent Valley – perfect for a lazy road trip with the top down. Hamilton is the largest of the three, and is home to the heritage listed Glen Clyde House where you can browse the ceramics, jewellery and other bespoke items crafted by local Tasmanian artisans.
Derwent Bridge and Lake St Clair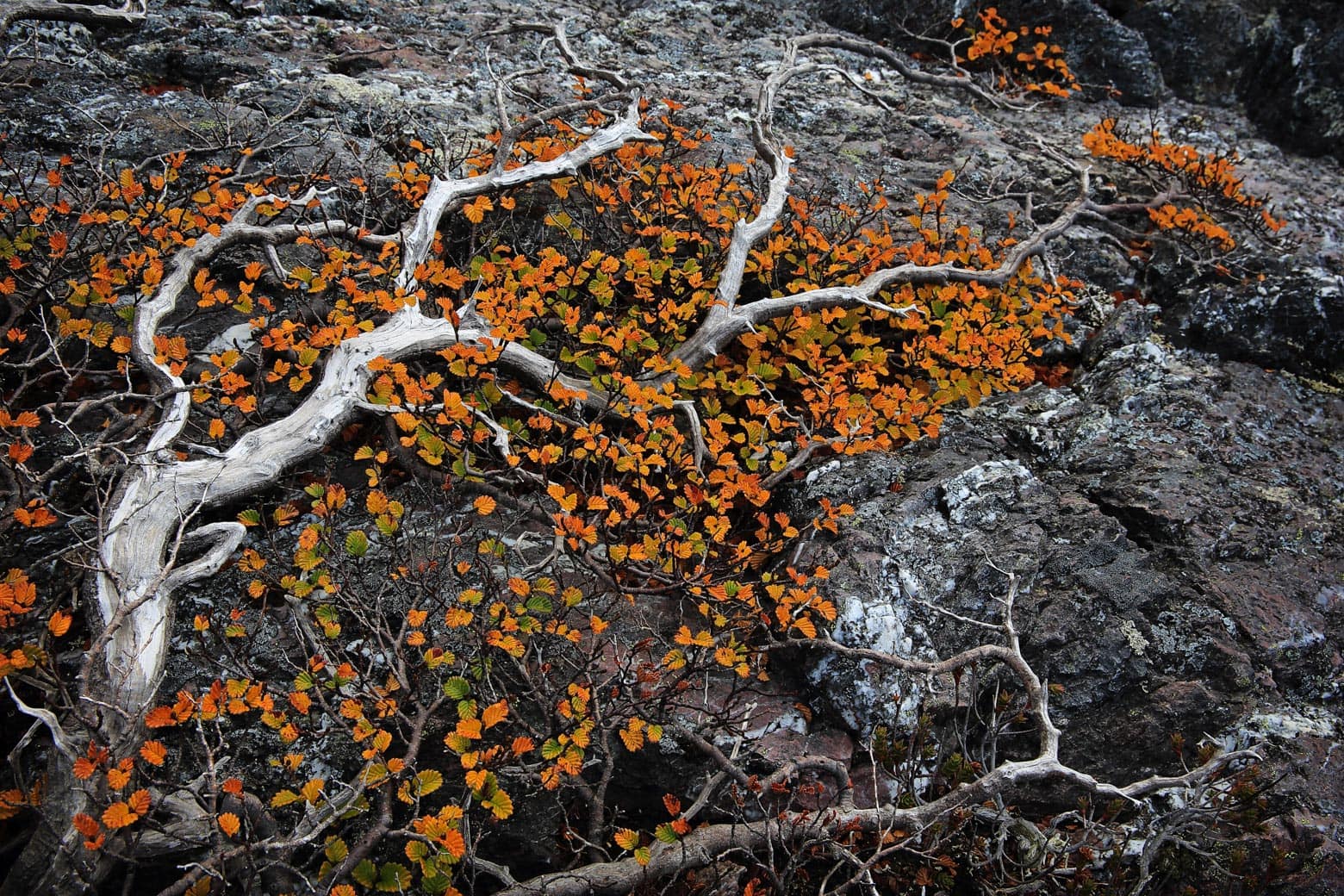 Your Derwent Valley road trip ends at Derwent Bridge and the magnificent Lake St Clair. Carved from rock by ancient glaciers – it's no wonder the palawa call the lake Leeawuleena or 'sleeping water'.
Hiking options are plentiful around Lake St Clair, or visit the nearby Wall in the Wilderness – a labour of love by local craftsman Greg Duncan revealing the spirit of Tasmania through hammer, chisel and precious Tasmanian timber.
Where to Eat in the Derwent Valley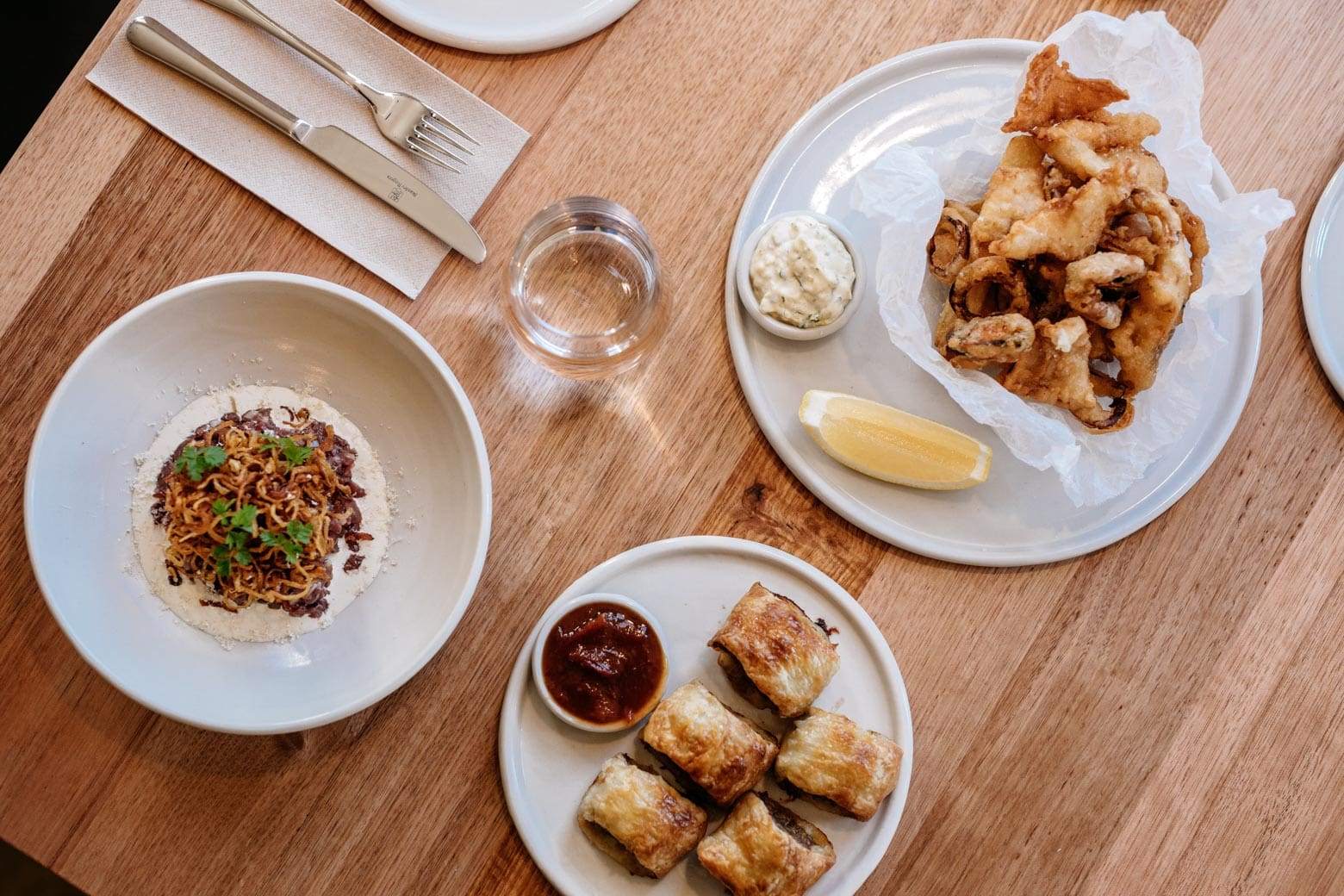 The Derwent Valley is blessed with sunshine and its tumbled hills are a paradise for farmers, growers and brewers.
The toughest choice you'll face is whether to enjoy lunch at the Osteria at Stefano Lubiana in Granton or the globally acclaimed Agrarian Kitchen in New Norfolk – both are exceptional!
The terroir of the lower Derwent Valley is well suited to vineyards specialising in cool-climate Chardonnays and Pinots – Stefano Lubiana and Derwent Estate wineries both have inviting cellar doors. Or if you prefer a pint then why not visit Two Metre Tall Brewery for a cold beer or cider? Drinking and driving don't mix, so pack yourself a special bottle for later.
The Salmon Ponds north of New Norfolk are an excellent option for a picnic or delicious light lunch in beautiful surrounds, and you can pick your own raspberries at Westerway Raspberry Farm on your way to Mt Field.
Cruising up to the Tasmanian highlands you'll feel a refreshing edge to every breath. The peaty soil, pure rushing streams and brooding skies are the perfect match for a glass of smooth Tasmanian whisky from the Highlander Bar and Restaurant in Tarraleah.
Derwent Valley Autumn Festival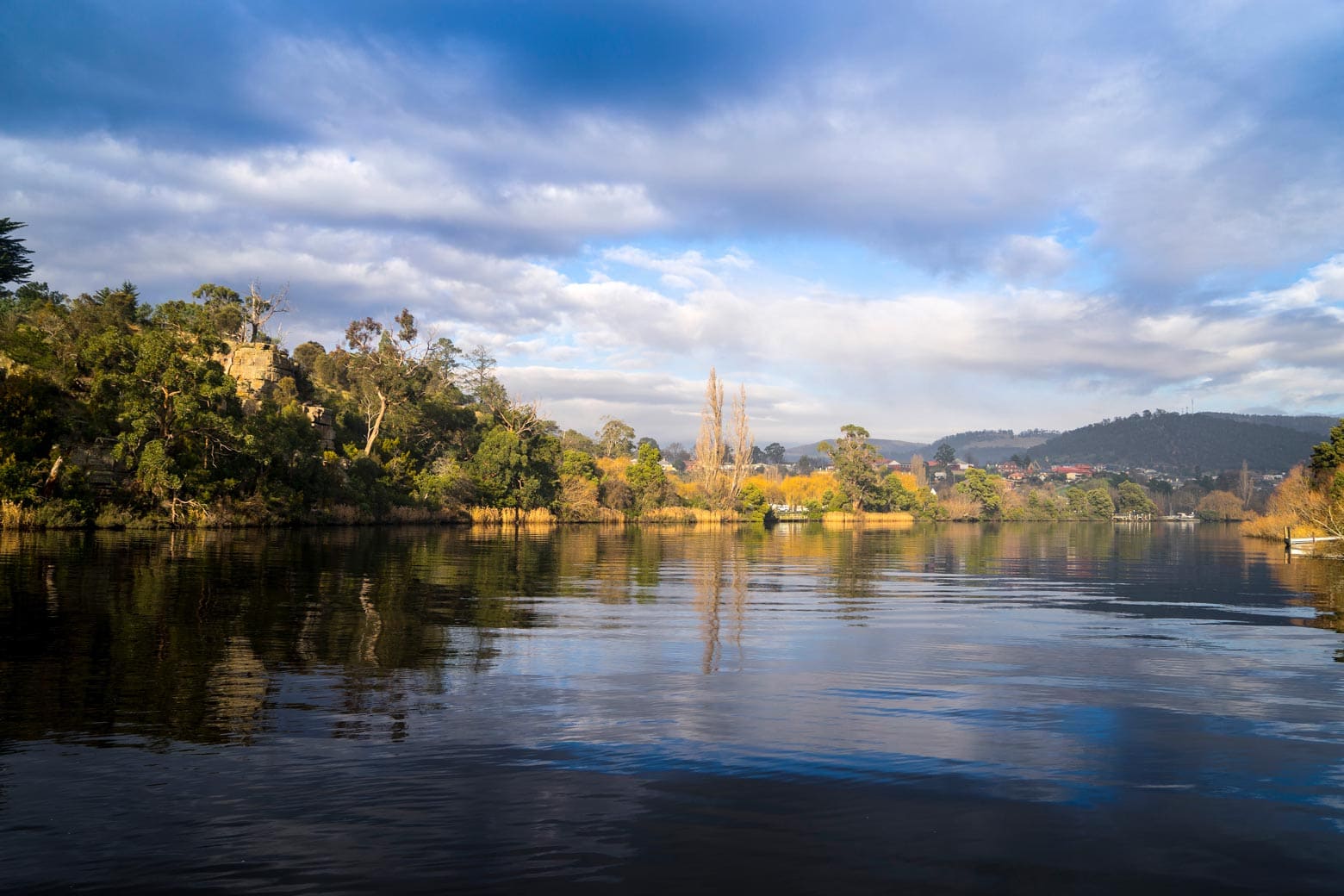 Autumn transforms New Norfolk and the Derwent Valley into a riot of golden colours, and the Derwent Valley Autumn Festival is the perfect celebration of this special time of year. There's music and entertainment for the whole family, and delicious locally sourced foodie options.
Every year the world-famous Maydena Bike Park holds its Gravity Festival. Four days of exciting events across all disciplines and for all abilities. It's Australia's biggest MTB event and if you love your mountain biking you won't want to miss it!
Derwent Valley Accommodation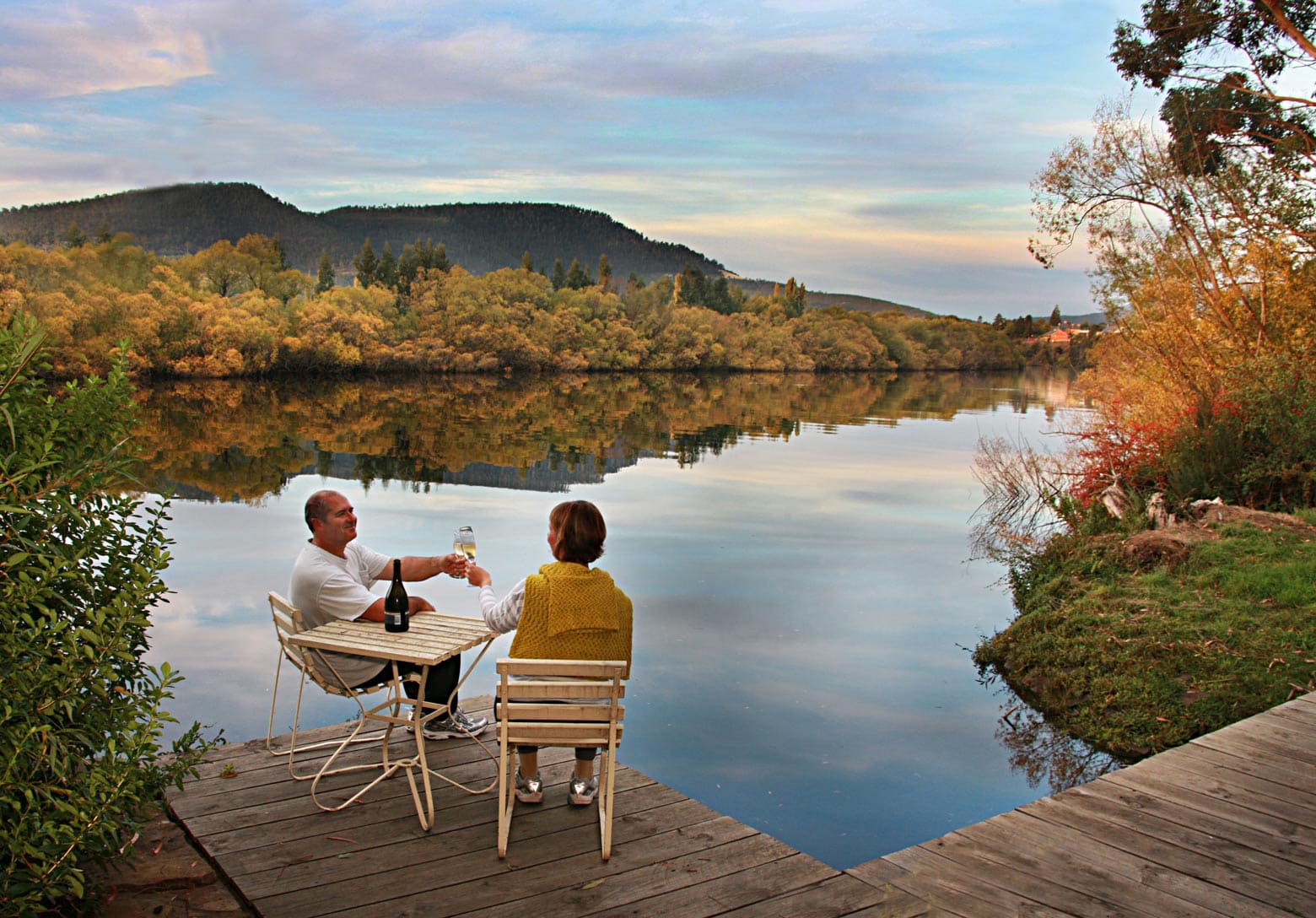 Mt Field
As your road trip takes you up the Derwent Valley and past glamping gem Truffle Lodge, you'll appreciate a relaxing night in Westerway at Platypus Playground Riverside Cottage – and yes, you might see a platypus from your bedroom door!
Hamilton
Hamilton is a lovely little town and you'll find friendly hosts and comfortable lodging at either McCauley's Cottage or Bonnie Brae Lodge.
Derwent Bridge and Tarraleah
In the upper reaches of the Derwent Valley you'll be wanting a soft bed and a warm fire. Tarraleah Lodge is one of Tasmania's finest hotels, and can you believe Pumphouse Point has rooms sitting above the lake?!
Or for a more budget-friendly option that is closer to the walking trails we recommend staying at Lake St Clair Lodge.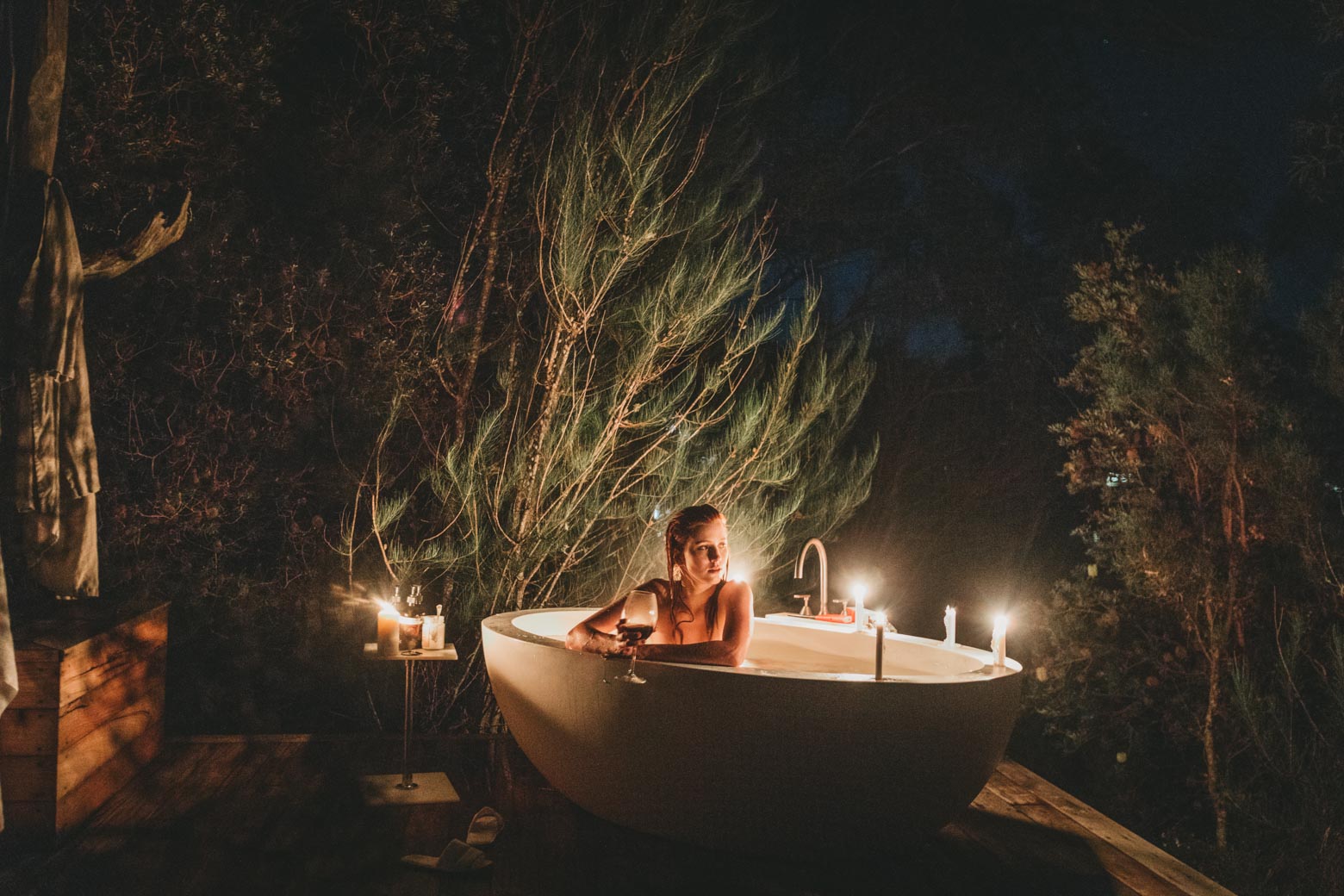 Derwent Valley Caravan Parks
There are some fantastic camping options in the Derwent Valley. New Norfolk Caravan Park is positioned beautifully on the banks of the river and has everything you could possibly need. Left of Field Caravan Park is a quirky option right on the doorstep of Mt Field National Park and has been getting rave reviews from fellow campers – check out the open-air bathtub! While in Derwent Bridge you'll love Lake St Clair Tourist Park for how close it is to the native flora and fauna.
"Four seasons in one day" – That's Tasmania!
The Derwent Valley is generally the warmest Tasmanian region in summer, with temperatures ranging from 10°C at night up to 22°C during the day.
In winter you can expect temperatures from 2°C up to 11°C.
The altitude of the highlands results in colder conditions, with summer temperatures ranging from 6°C up to 18°C and winter temperatures from 0°C to 8°C.
Derwent Valley Road Trip Essentials
What to Pack?
Wondering what to pack for Tasmania's cool climate?
To help you out we've created a handy Tasmanian road trip packing list.
It lists all the most important things you need to take on your road trip, making your road trip planning a breeze.
Drive Times
Read More: Driving Times and Distances in Tasmania
Hobart ⇌ New Norfolk
: 35km / 40mins (45mins for campervans)
New Norfolk ⇌ Mt Field
: 40km / 45mins (1hr for campervans)
Mt Field ⇌ Derwent Bridge
(via Hamilton): 150km / 2hrs (3hrs for campervans)
Derwent Bridge ⇌ Strahan
: 130km / 2hrs (3hrs for campervans)
Fuel + EV Charging
Petrol Stations:
New Norfolk (24hr)
Hamilton (24hr)
Maydena
Derwent Bridge
EV Battery Charging Stations (see PlugShare):
Mt Field – Mt Field Visitor Centre – Type 2 – Available during business hours
Bronte Park – Highland Cabins (patrons only) – Tesla
Derwent Bridge – Pumphouse Point (patrons only) – Tesla
National Parks
A list of Tasmania's national parks can be found here: Parks and Wildlife
A valid permit is needed before you can drive into these parks. For more information on the which pass you should buy, click here.
Permits can be purchased online here, from National Park Visitor Centres, Accredited Tasmanian Travel Information Centres, the Spirit of Tasmania, Service Tasmania shops, or by mail/email following these instructions.
Discounts are available for Seniors.
Driving Tips
For Tasmania Police emergency road closure alerts click here.
In winter a thick bank of fog called the 'Bridgewater Jerry' sometimes arises between Hobart and New Norfolk. Take care as visibility can be minimal.
Snow is rare on Tasmanian roads, generally only occurring in winter at high altitudes. When it does fall it doesn't normally settle.
However, be aware that while uncommon, snow has occasionally blocked the road between Derwent Bridge and Queenstown. Check the Bureau of Meteorology (BOM) forecast here for the latest updates.
Some rental companies prohibit driving above the snow line. If driving above the snow line is permitted, ask for advice before setting out on your road trip.
Next destination on your Lap of Tasmania?
If you're travelling clockwise, your next destination is the bracing West Coast wilds.
Travelling anti-clockwise, your next destination is Hobart – the best small city in the world!