Get your road trip off to the perfect start with our handy Tasmania road trip packing list. There's also a FREE pdf version for you to download and laminate!
This page contains affiliate links. If you book or buy something through one of these links, we may earn a small commission (at no extra cost to you!). Read our full disclosure policy here.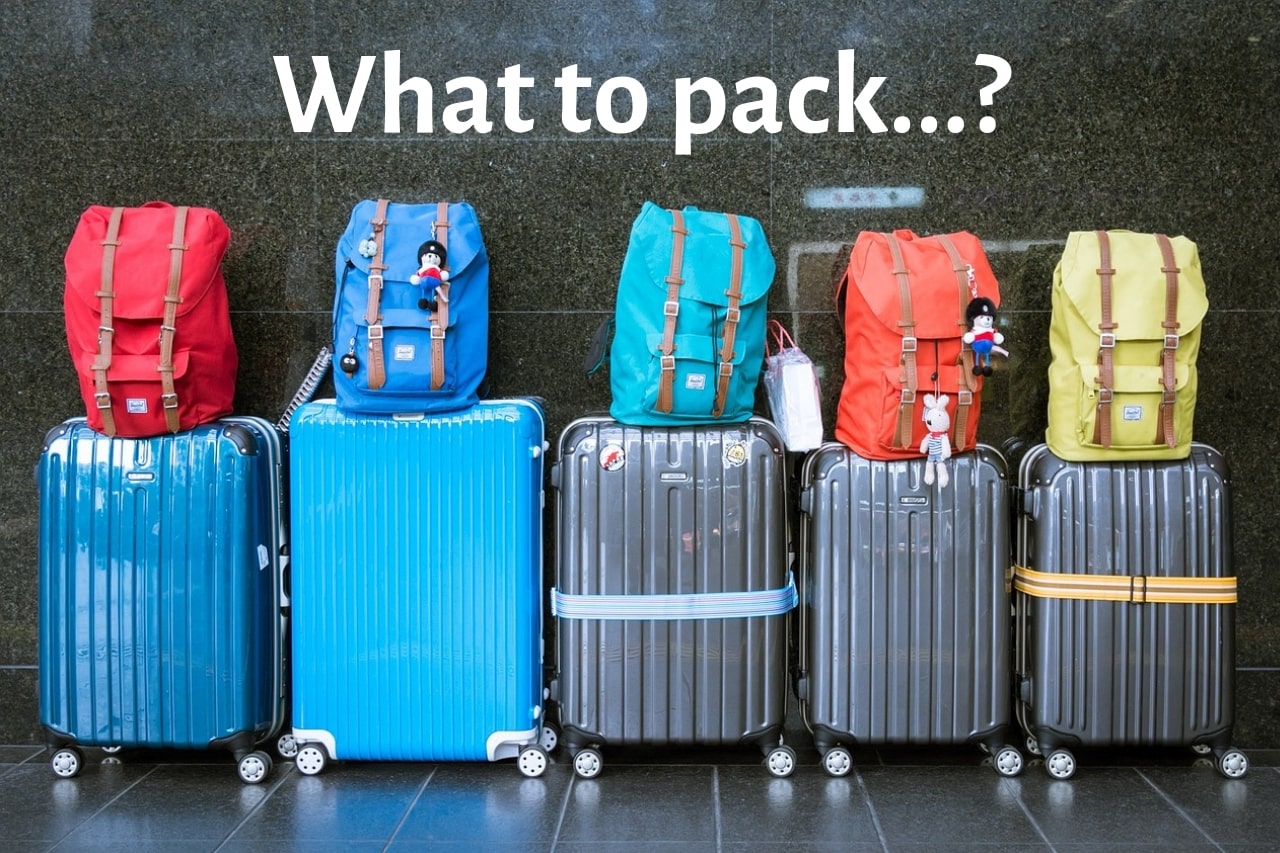 Your Tasmania Road Trip Packing List
While a 'spur of the moment' road trip can be an unforgettable adventure, the reality is that most great road trips are a result of excellent planning.
But what if you've never done a road trip? Or maybe you're wondering what to pack for Tasmania's cool climate?
We know how confusing it can be, and to help you out we've created this handy Tasmanian road trip packing list.
It lists all the most important things you need to take on your road trip, making your road trip planning a breeze!
Of course, everyone likes to travel differently. So don't worry if you want to bring something that isn't on the list, or if you leave something at home because you know you'll never use it. 
A bottle of bubbles? Fishing gear? Or maybe a couple of dozen Krispy Kremes?
It's YOUR road trip and this packing list is the perfect place to start.
 Pro tip
We've created a handy PDF version of the packing list. Download it, print it and hang it on the fridge. Or laminate it and reuse it for future road trips!
Road trip travel sites and apps
We recommend saving these website links in your web browser or on your mobile phone – that way you can access them easily on your road trip.
Tasmania road trip travel documents
Note: Even in summer Tasmania can experience short but intense storms that sweep up from the Antarctic. We've listed some items of clothing as being 'winter', but if you can fit them in your checked baggage then we recommend bringing them with you even in summer, just in case.
Read More: What to Wear in Tasmania
If you are limited by space, and you're worried about the cold, then we suggest packing additional base layers, as they take up little room and are superb at maintaining your core temperature.
We recommend at least 7 days to experience the Lap of Tasmania – so make sure you pack enough to last that long.
Health, safety and toiletries
Navigation and communication
Electronic gear and other tech
Road trip snacks and drinks
Tasmania campervan options
Note: Check your rental agreement, as these items may already be included with your campervan on arrival.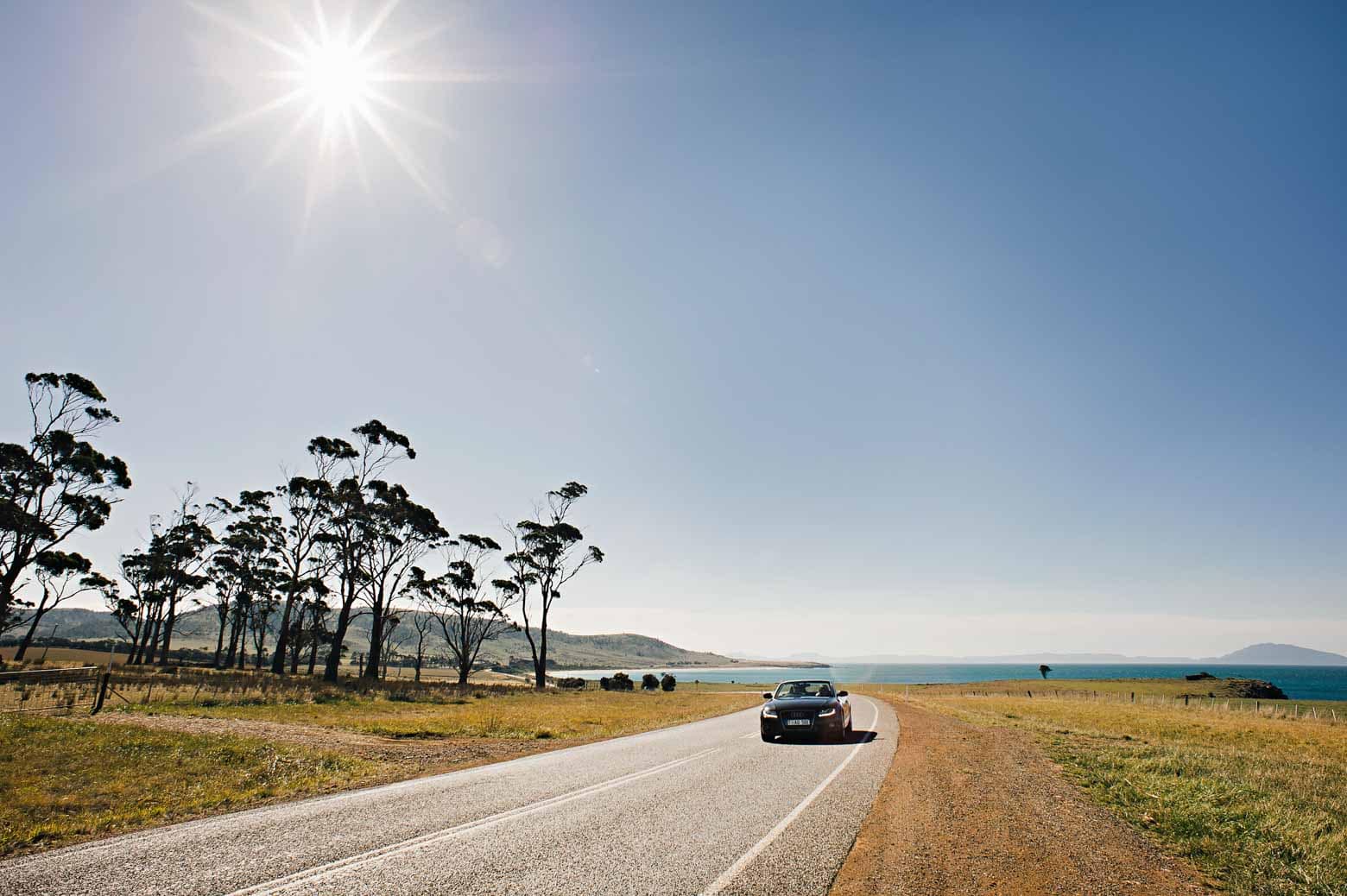 Keep planning your Lap of Tasmania road trip
Have you worked out how to get to Tasmania yet?
To learn about the different options available read our article on How to Get to Tasmania and our Guide to the'Spirit of Tasmania' Ferry.
And if you're wondering when to travel, check out our article on the Best Time to Visit Tasmania. Not only does it show you the best months to see Tassie's iconic attractions, but it also helps you avoid school holidays and the peak tourist season.
And how about hiring a car or campervan in Tasmania – are you wondering where to start?
We've got two easy-to-read articles that compare the different options, recommend the best companies in Tasmania, and stop you getting caught by the pesky terms and conditions!
Click here to read our article on Tasmanian Car Hire, and here for our guide to Tasmania Campervan Hire.
Happy road tripping!
Andrew.
Travel planning resources
Tasmania's remote location means there are internet 'black spots' across the island. 
A hard copy travel guide or map is the perfect backup, and we love the range from Lonely Planet.