With its pretty hills, silent rivers and sparkling waterfalls, you'll love the Derwent Valley. Accommodation options are ridiculously good – from glamping to open-air baths, and we show you the 7 best places to stay!
This page contains affiliate links. If you book or buy something through one of these links, we may earn a small commission (at no extra cost to you!). Read our full disclosure policy here.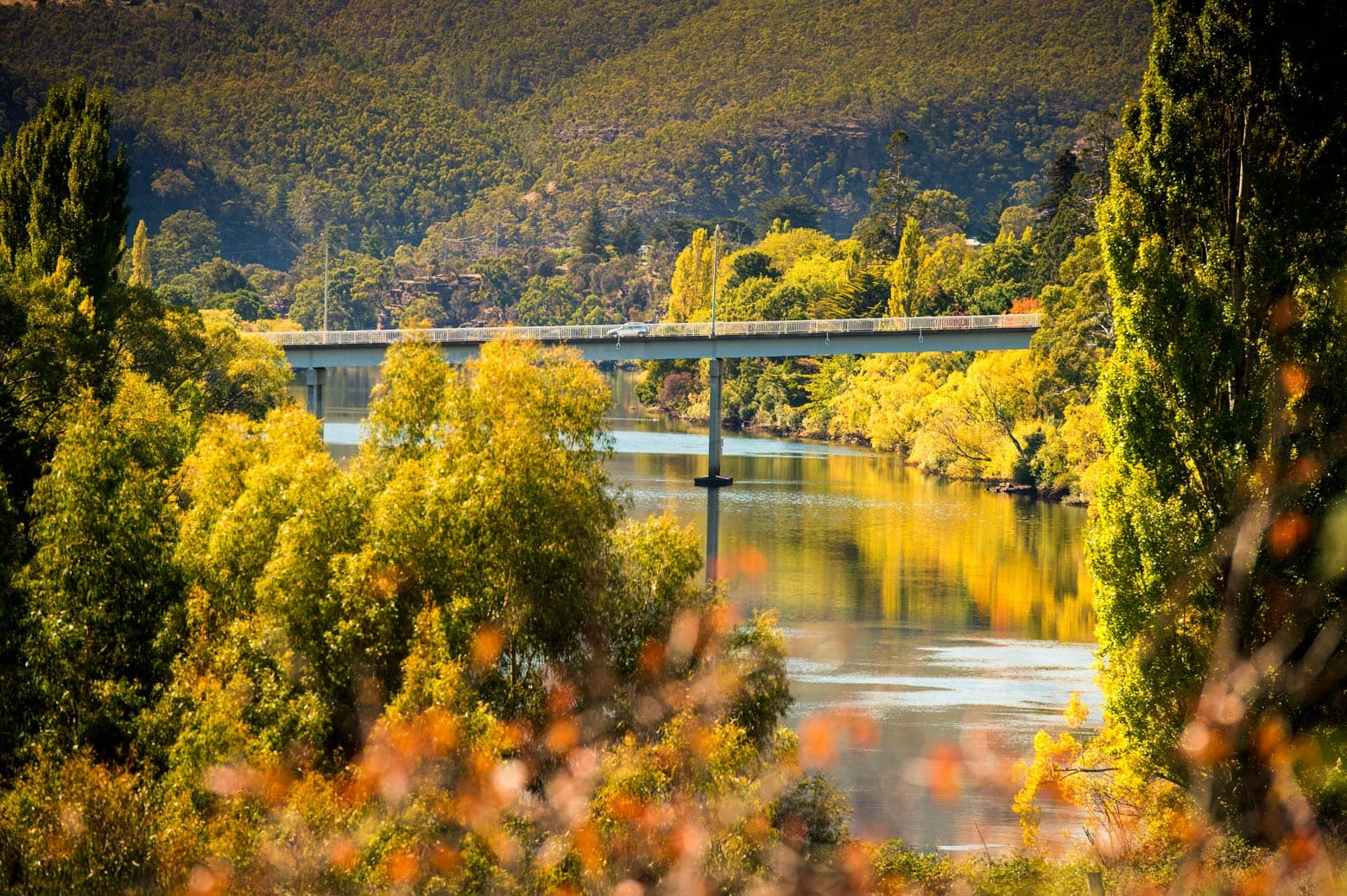 The Derwent Valley is just a short drive from Hobart, and it is the perfect place to start your Lap of Tasmania road trip.
It's attractions stretch the length of the valley, from New Norfolk in the lower Derwent Valley, to Mt Field, to Lake St Clair and Derwent Bridge in the upper Derwent Valley.
There is plenty to see and do in all three locations – read more in our Derwent Valley Guide – so it makes sense to choose your accommodation nearby and spend more time exploring, and less time driving!
We've reviewed all the accommodation options in the Derwent Valley, and in this article we show you seven that offer exceptional value.
Choosing the best Derwent Valley accommodation
Very quickly, we thought we'd tell you how we chose the best Derwent Valley accommodation.
It's pretty simple. We look for 3 things:
Amazing customer feedback (including our own experiences)
Superb location, or an 'X' factor that makes it stand out from the crowd
Great value
Just one isn't enough. To get on our list it must meet all three.
But you know what, it's pretty hard to get it wrong in Tasmania because they're all so amazing!
1. Glen Derwent Heritage Retreat (New Norfolk)

Glen Derwent Heritage Retreat is a gorgeous B&B in New Norfolk, perched on the northern bank of the Derwent River.
This wonderfully restored property has more than 200 years of history, and you'll love the way it combines olde worlde charm with modern comfort.
Their home-cooked breakfasts get rave reviews, and we think it's the perfect place from which to explore the Derwent Valley.
Budget: $$
Address: 44 Hamilton Rd, New Norfolk
 Exclusive Offer
Book your stay, and mention the Lap of Tasmania at check-in to receive a FREE Devonshire tea!
2. Truffle Lodge (Gretna)
Truffle Lodge is unique – it's where you go to switch off, relax and enjoy a digital detox in utter luxury.
Located between New Norfolk and Mt Field, each lovingly crafted glamping tent is spacious, with timber, leather and canvas evoking a sense of restrained indulgence.
Just imagine falling asleep to the sound of the bubbling Derwent River, and waking to Aussie bird song? At Truffle Lodge you'll find all this, and so much more.
Budget: $$$$$
Address: 3411 Lyell Hwy, Gretna
Open: September to April
3. Left of Field Caravan Park (Mt Field)
Some call Adrian – owner of Left of Field Caravan Park – the 'Platypus Whisperer'. And when you see how easy it is to spot one you'll understand why!
Located at the foot of magnificent Mt Field, this quirky destination is full of surprises. The wood-fired bathtub is a touch of bush-elegance (make sure you book ahead) and the camping facilities are fantastic.
If you're driving the Lap of Tasmania in a campervan this is one place you can't miss.
Budget: $
Address: 2440 Gordon River Rd, National Park
4. Bonnie Brae Lodge (Hamilton)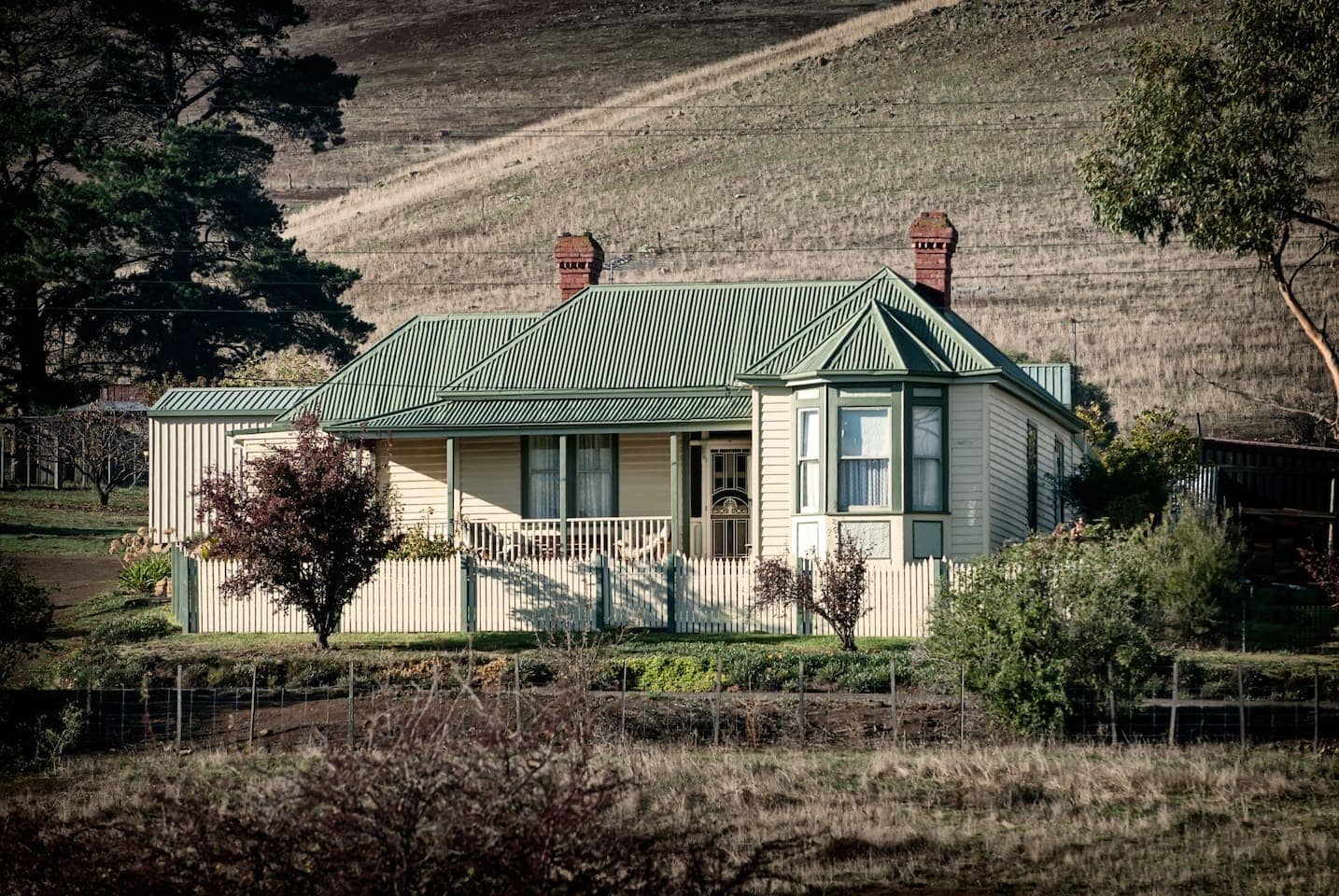 The heritage town of Hamilton a great place to break up your road trip between Hobart and Strahan, and Bonnie Brae Lodge is the best accommodation in the area.
Fellow road trippers rave about the delicious breakfast provisions and comfy bed, and you'll love the log fire in the cooler months. 
Roger – owner of nearby Jackson's Emporium – is full of great advice if needed. Get in touch and book it in!
Budget: $$$
Address: 13 Franklin Pl, Hamilton
5. Lake St Clair Lodge (Derwent Bridge)
On the shores of Lake St Clair, just minutes from Derwent Bridge and the incredible Wall in the Wilderness, are the eco-friendly cabins and suites of Lake St Clair Lodge. 
When it's one of only two resorts in the world to be located inside a World Heritage area, you know it's going to be special!
The rooms are fantastic and there is plenty to keep you occupied – rainforest bushwalks, a cruise across the lake, even tai-chi classes at their Wellness Centre. And with a superb cafe and restaurant on site you won't be going hungry.
Budget: $$$
Address: Lake St Clair Rd, Lake St Clair
6. Pumphouse Point (Derwent Bridge)

Pumphouse Point is an architectural wonder with the soul of poet. Rooms are available on shore, but choose to stay in the ex-Hydro Pumphouse and you'll feel as though you're floating above Australia's deepest glacial lake!
Tasmania is renowned for its gourmet produce, and with your own private larder you can indulge in its very best local cheeses, cured meats, and fine wines at your leisure – and if that's not enough then a crunchy, freshly baked loaf of bread is only a phone call away, 24/7!
Decadence. Inspiration. Celebration. This is the unique luxury experience waiting for you at Pumphouse Point.
Budget: $$$$
Address: 1 Lake St Clair Rd, Lake St Clair
More amazing Tasmania accommodation options
If you're planning a road trip around Tasmania you'll be needing other accommodation options across the island.
Here are more recommendations to help make your planning easy:
And if you are considering a rental car or campervan, these guides will help you make the right choice and save you money:
We hope this guide has helped you plan your Derwent Valley accommodation. If you've got any questions at all please get in touch, we'd love to hear from you.
Happy road tripping!
Andrew.