Are you wondering when is the best time to visit Tasmania? 
Holiday time is precious, so it makes sense to choose your dates wisely. This guide provides an overview of Tasmania's seasons, and tells you the best times to visit Tasmania's iconic attractions!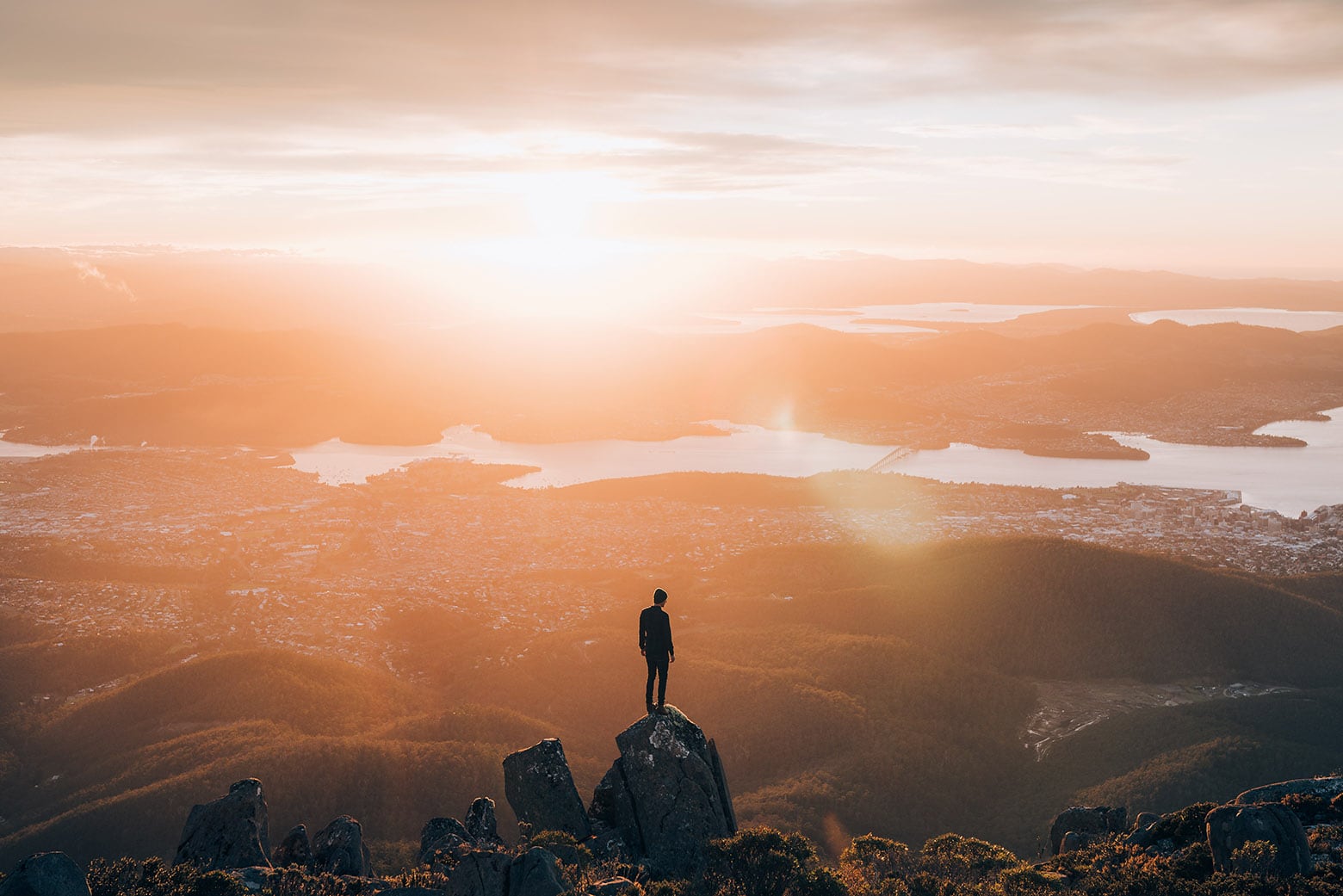 Choosing the best time to visit Tasmania
Tasmanian weather in 5 words or less?
Four seasons in one day!
Tasmania is Australia's most southerly State, and when there's nothing between you and Antarctica you know you're going to be in for the occasional wild ride.
But you know what? Despite the glee on a Tasmanian's face when they tell you about "That time it snowed on Christmas day", in the next breath they'll be saying how amazing autumn days can be – fresh and crisp like a Tassie apple – the delightful smells of spring, and the long, temperate days of summer.
The best time to visit Tasmania?
It depends! And that's why we've created this guide. Keep reading to find out the best time for you to visit Tasmania 🙂
Best season to visit Tasmania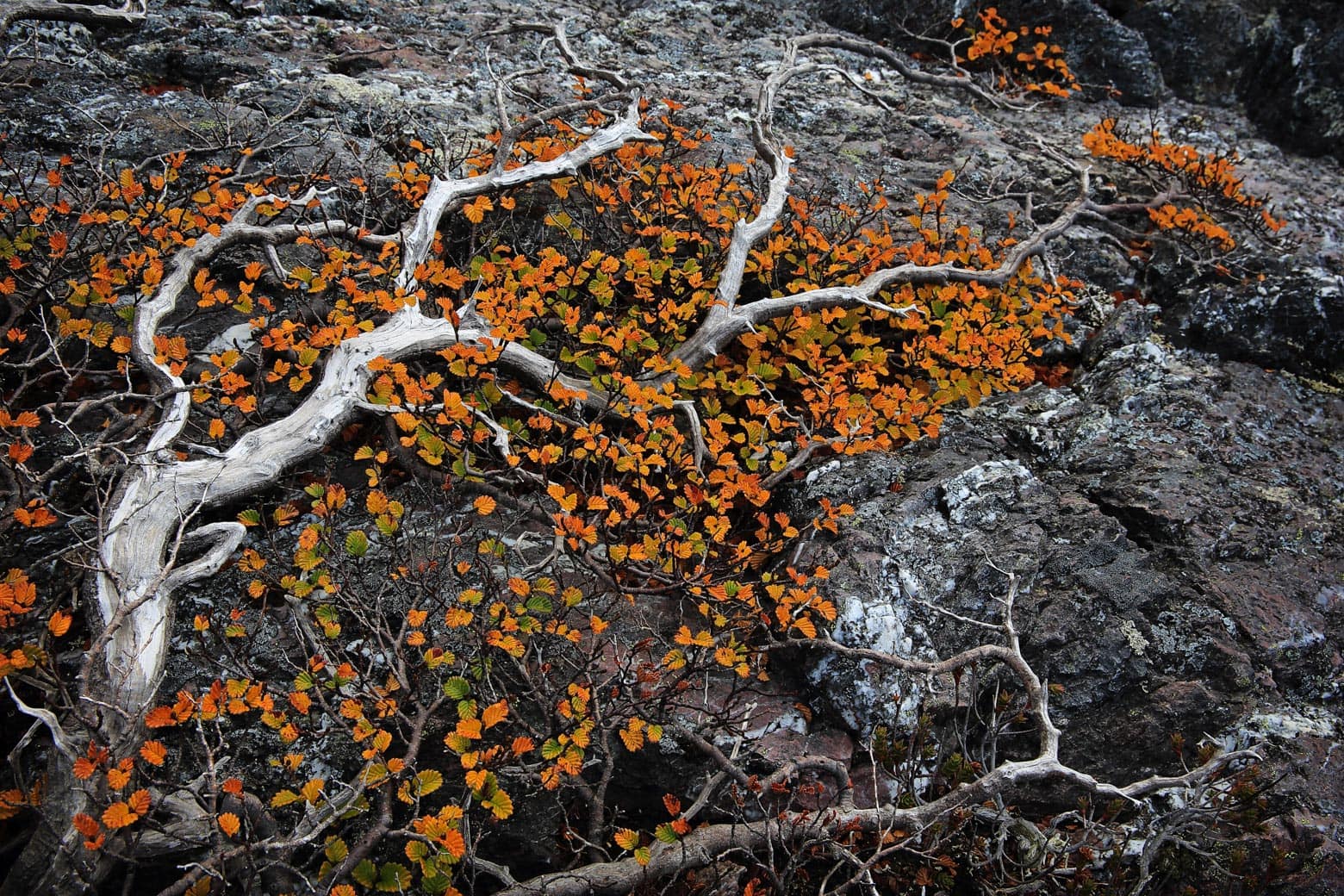 A lot of visitors to Tasmania think they need to visit in summer, or risk freezing to death.
Nothing could be further from the truth, and we think autumn – March to May – is actually the best season to visit Tasmania!
Cool, dry days and crisp nights. Eggshell-blue skies and the slow creep of red, gold and orange as the leaves start to turn. Seeing the uniquely Tasmanian 'turning of the fagus' is a must!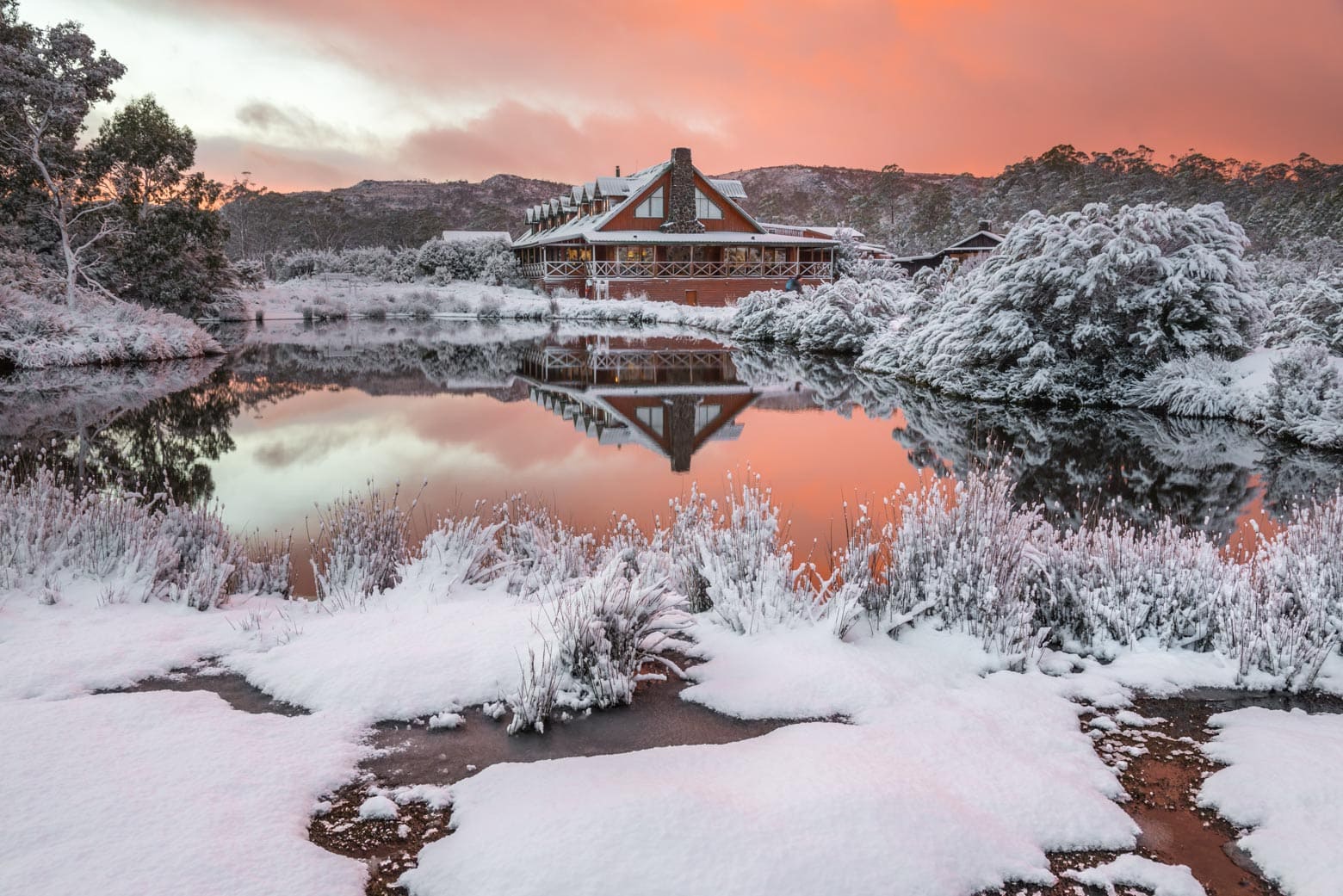 Winter in Tasmania is a very special time of year. As the daylight hours shorten and the temperatures fall, a hint of wood-smoke tickles the nostrils and people come to together across the state to celebrate in festivals of light, food and artistic splendour.
Mt Wellington, Ben Lomond and the Tasmanian highlands often receive dustings of snow – road trip disruptions are very unlikely – and you'll find you have much of the State completely to yourself.
Read: 7 Best Places to See Snow in Tasmania
Rainfall is highest during winter – especially on the West Coast – but there's something quite wonderful in experiencing the mossy glades and dancing waterfalls of Tasmania's ancient rainforests with the sound of rain tapping on the leaves around you.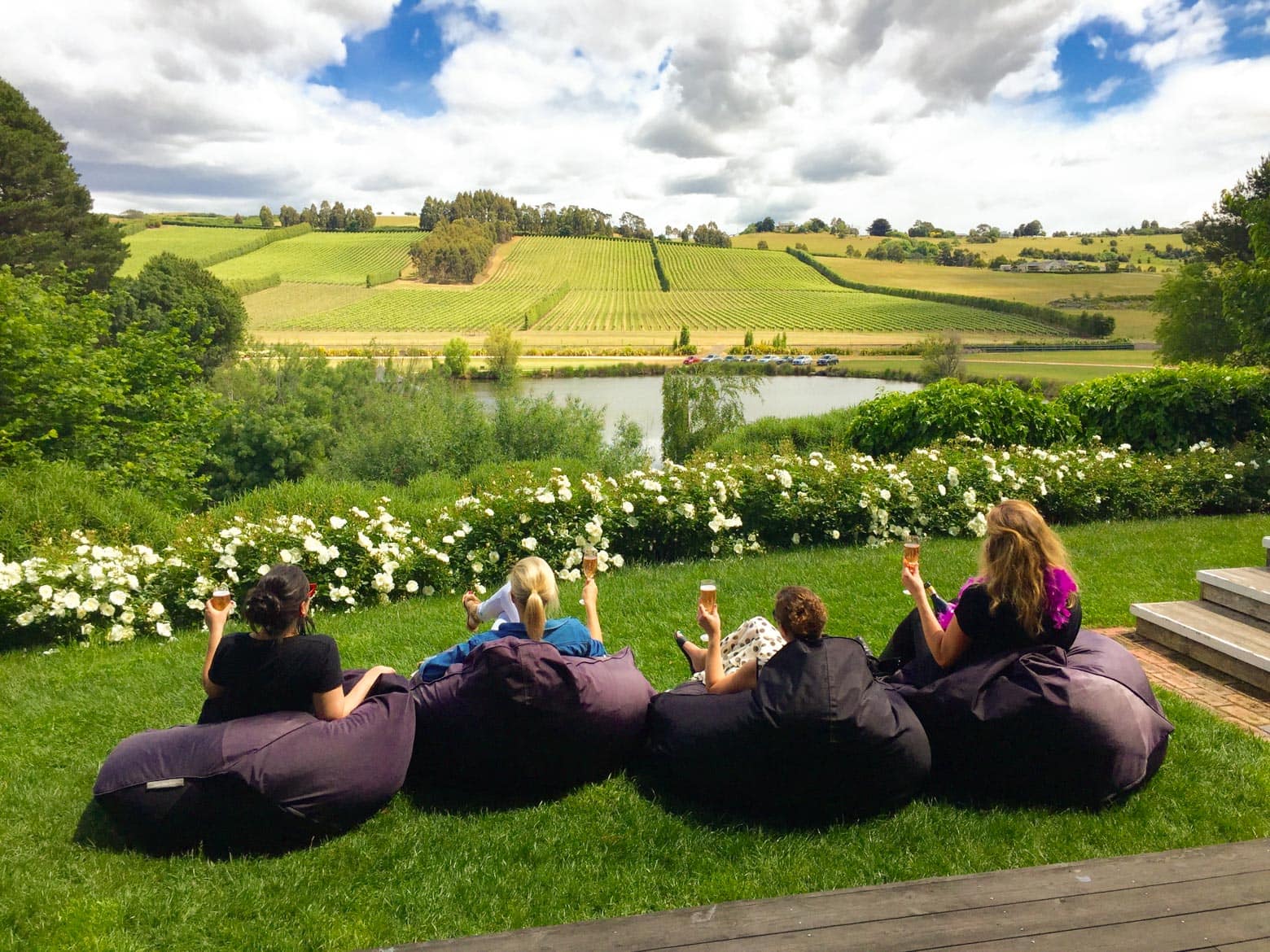 Spring is the time for change. From September through to November the land begins to wake from its winter slumber. Flowers and orchards bloom and the valleys of Tasmania are awash in more shades of green than you have ever seen in your life!
As temperatures rise you may also notice periods of strong winds – they don't call them the 'Roaring 40s' for nothing! But they don't normally hang around long – a day or two at the most – before being replaced by still days and sun showers.
If you can't get there in autumn, we think spring is the second best season to visit Tasmania!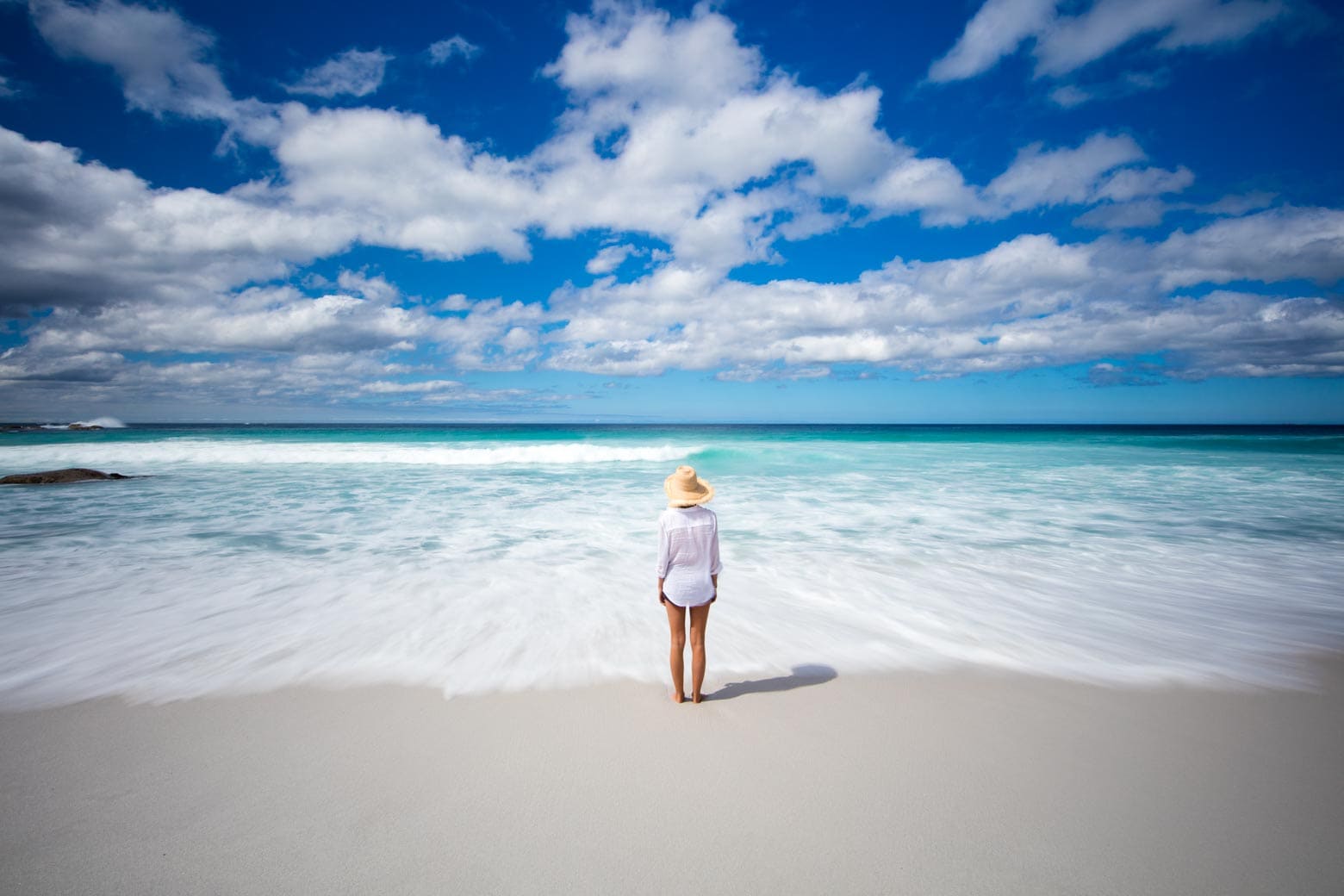 December through to February are the warmest months in Tasmania with daily average temperatures ranging from the low teens to the low/mid 20s (celsius) across the state. It's also the driest time of year and experiences the longest daylight hours anywhere in Australia – up to 15 hours!
As you can probably guess, it is also the most popular time of year for visitors to Tasmania – including many cruise ships that temporarily inject thousands of visitors onto Hobart's historic waterfront.
Regional quirks you need to know!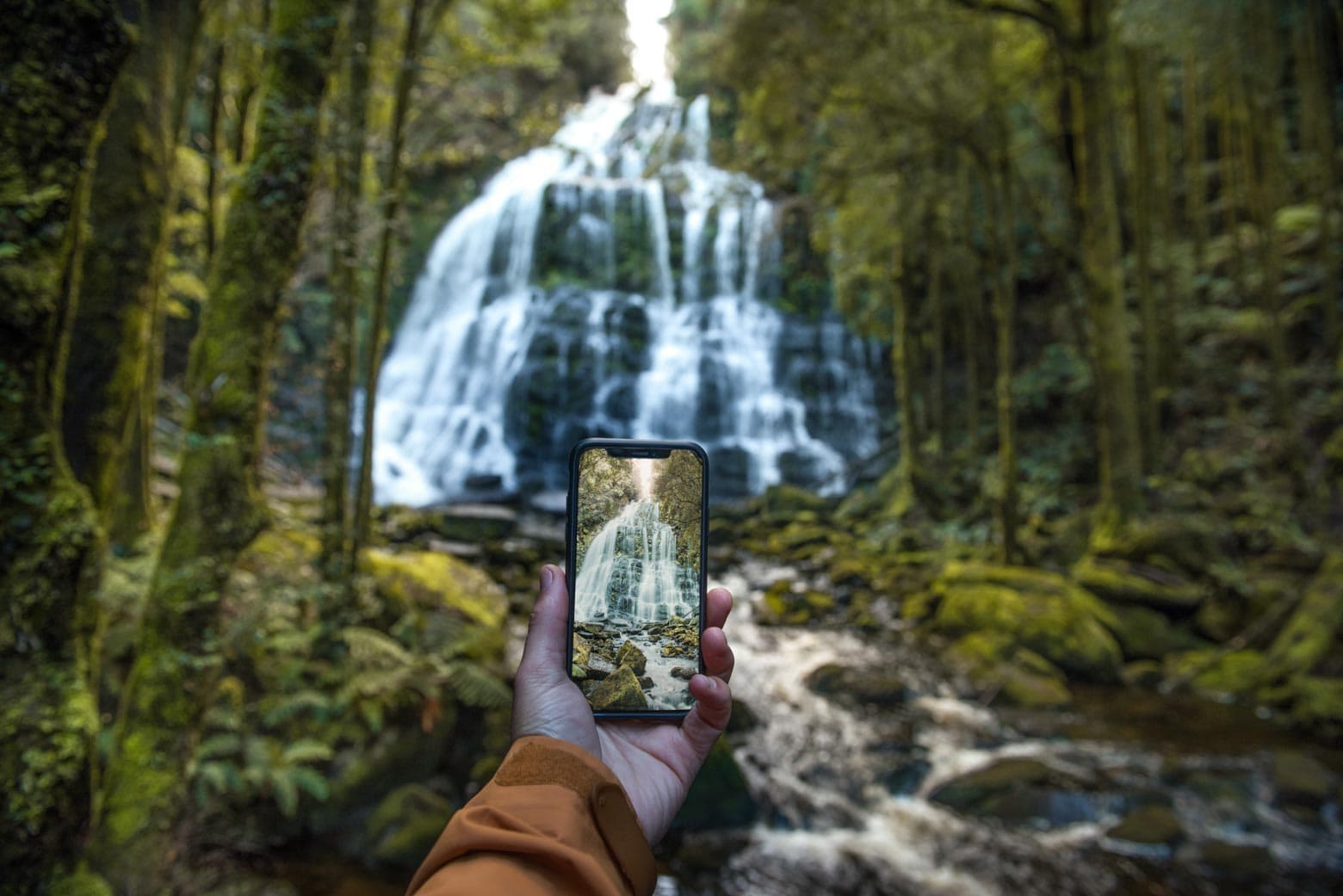 The seasonal overview above holds true for most of island, most of the time.
But when planning your Tasmanian road trip there are some regional quirks you need to know about.
West Coast
The West Coast is a wild part of Tasmania, full of rushing streams, calm harbours and dense rainforest. The geography of the region is unique, and where the cold, Antarctic air meets the sharply rising West Coast Range the result is rain.
Lots of rain!
2,400mm per year is the average – most falling between April and September – with Strahan experiencing up to 20 rain days per month in the middle of winter (compared to 7 in Hobart).
North West
Tasmania's north-west doesn't get anywhere near the volume of rain as the West Coast, but it cn experience very strong winds.
These are the 'Roaring 40s', named because they occur between 40 and 50 degrees latitude and circle the globe virtually unimpeded due to the lack of land so far south.
It's a beautiful part of the state, so don't let a 'stiff breeze' stop you from experiencing its rolling fields and wild coastline!
Best time to visit Tasmania's icons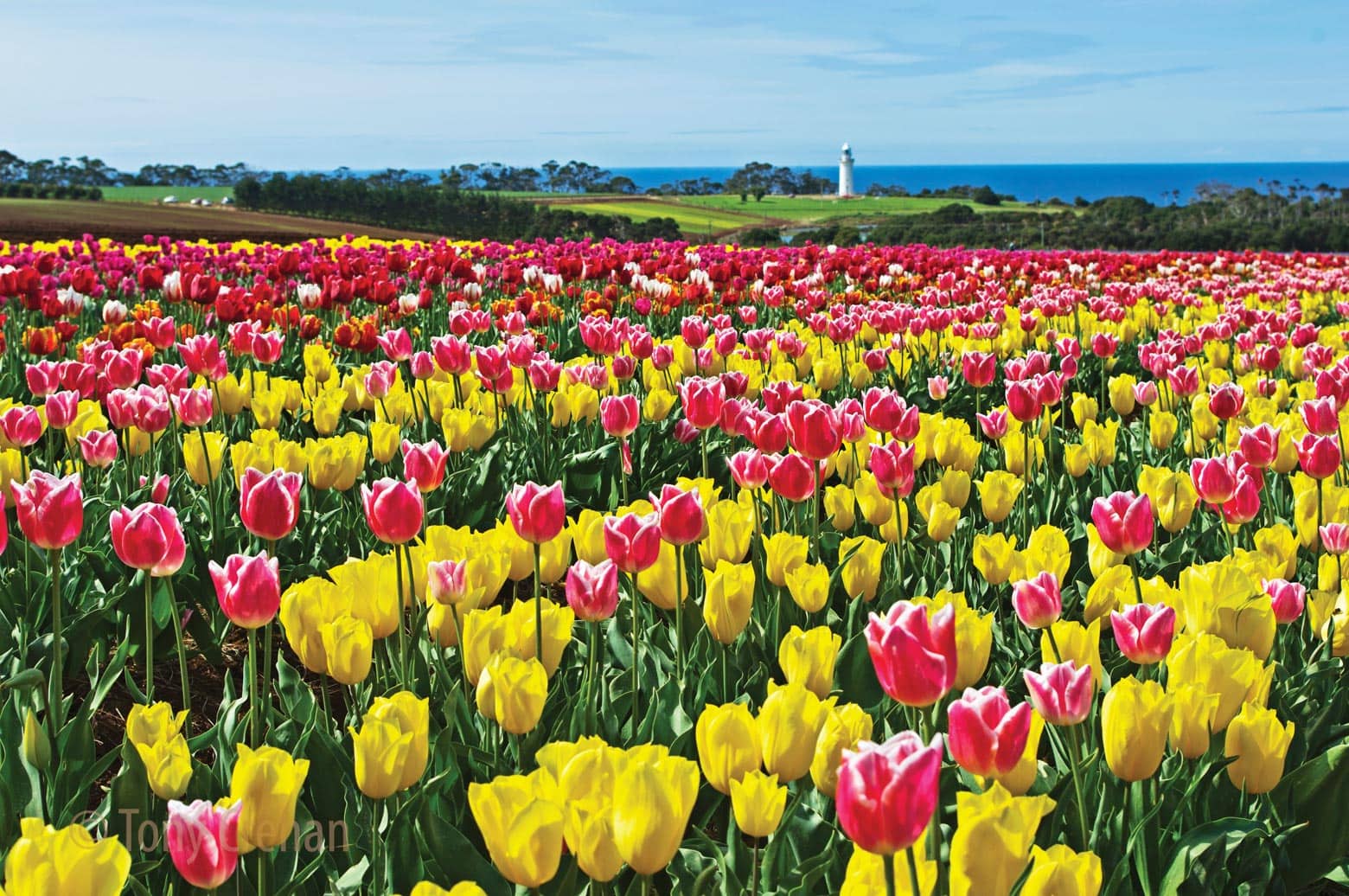 Tasmania is renowned for its natural beauty and unusual wildlife.
Of course, you can experience these icons whenever you like, but some are at their best at particular times of the year. 
If you want to plan your road trip around these Instagrammable icons then click on the sections below to find out the best times to visit Tasmania…
Best time to visit Tasmania by activity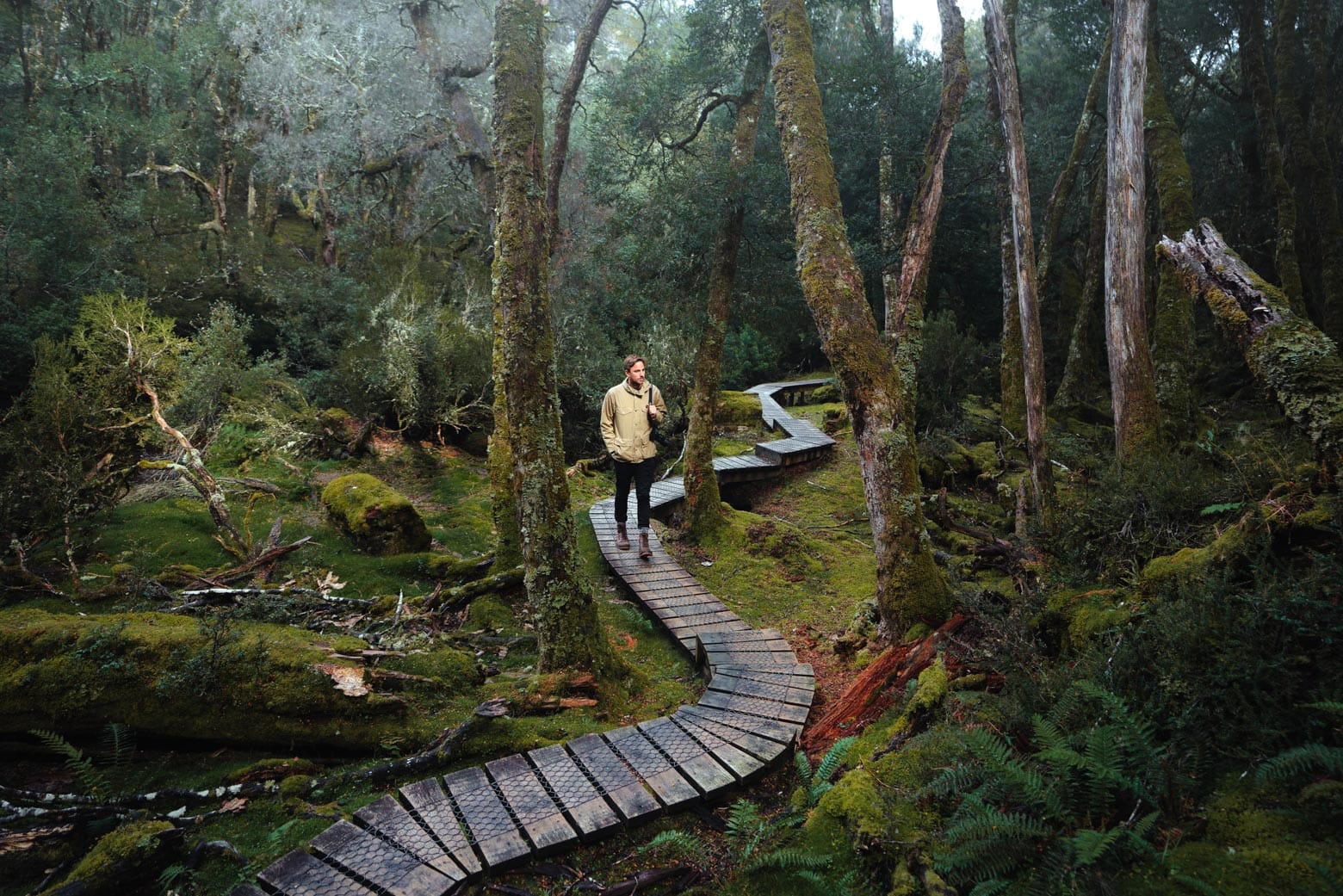 Some activities are fine in all kinds of weather, but others need more planning. 
Here we highlight the best time to visit Tasmania so you can experience Tasmania's most popular activities.
School holidays in Tasmania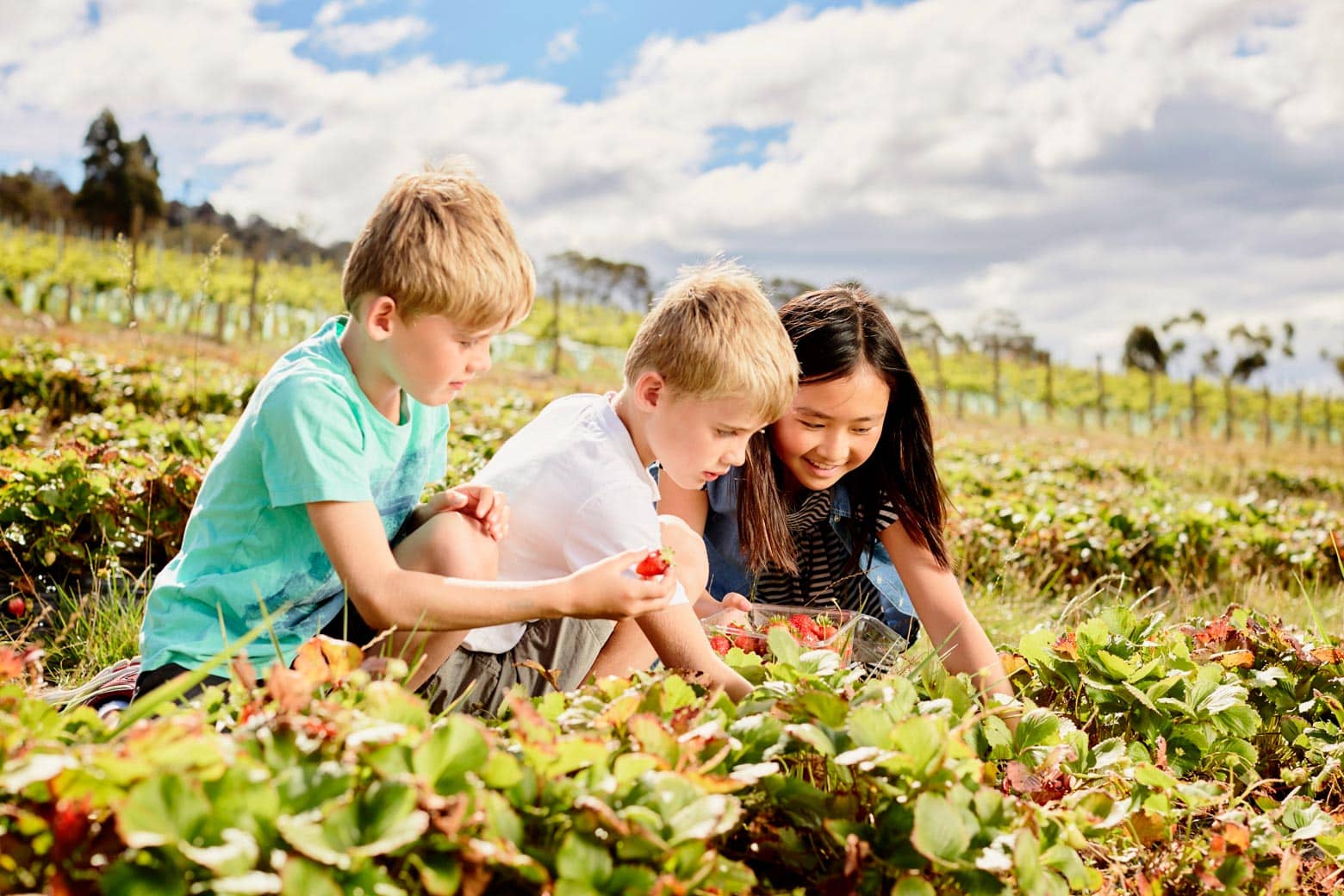 The dates for school holidays in Tasmania in 2020 are:
Autumn: 10 April – 26 April (Easter is from 10-13 April)
Winter: 4 July – 19 July
Spring: 26 September – 11 October
Summer: 18 December through to 3 February 2021
And the school holidays in Tasmania in 2021 are:
Autumn: 10 April – 26 April (Easter is from 2-5 April)
Winter: 3 July – 19 July
Spring: 25 September – 10 October
Summer: 17 December through to early February 2022
More info on dates can be found
here
.
The East Coast is a popular destination for locals during school holidays.
Other than the East Coast you'll find that most other regions of Tasmania don't experience a big increase in local visitor numbers during school holidays.
Plan your Lap of Tasmania road trip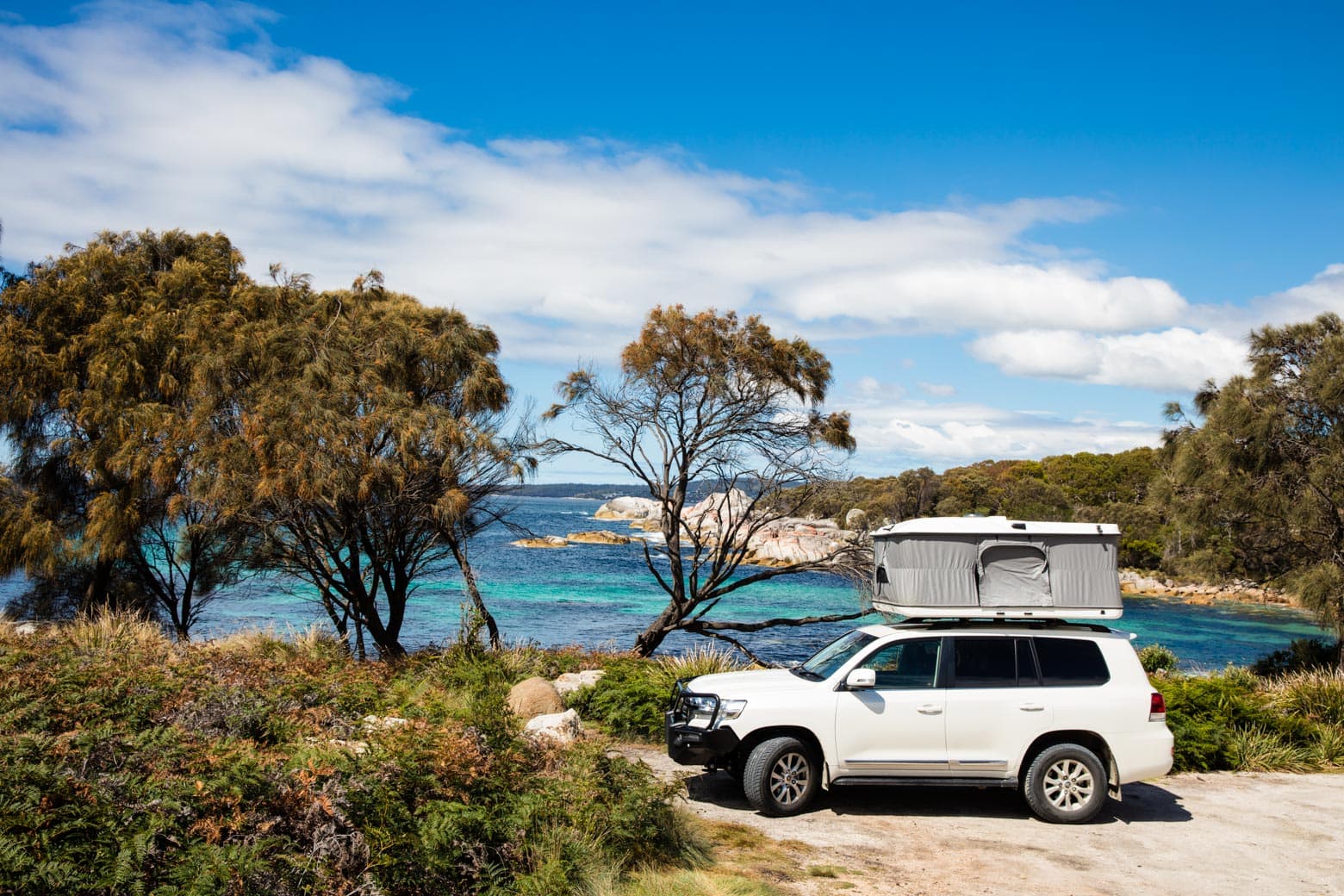 Now that you know the best time to visit Tasmania, why not start planning your Lap of Tasmania road trip?
You can learn more about the route here – see where it goes, and get a feel for the different places to visit around Tasmania.
Maybe you're looking for tips and advice on how to book a hire car in Tasmania or how to catch the Spirit of Tasmania ferry?
Or if you'd like to know more about the Lap of Tasmania and how it works, we've got all the answers in our Frequently Asked Questions (FAQs).
Happy road tripping!