Are you thinking about a holiday to Tasmania? Let us show you why a Tasmania road trip is the best self-drive holiday in Australia!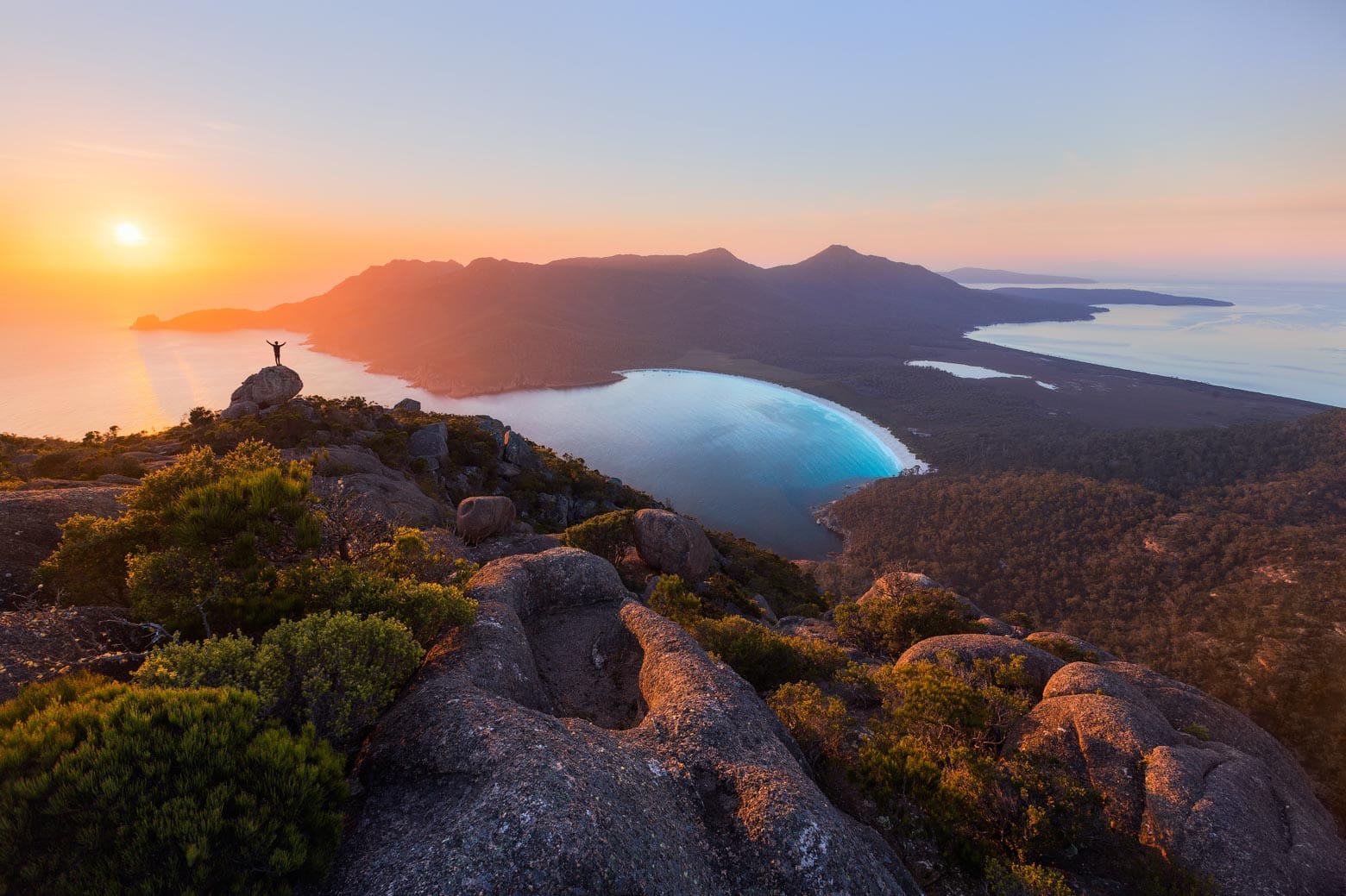 What makes a Tasmania road trip so special?
There's no such thing as a bad road trip.
The freedom to explore the road less-travelled, to be spontaneous, and to stay as long, or as little as you like.
The chance to create life-long memories with your partner, friends or family.
And forget early wakeup calls – a road trip lets you set your own schedule!
But a Tasmania road trip is so unique, and has so much to offer that we think it is the best in Australia – if not the world!
I'm sure we could easily come up with a thousand, but here are the 9 best reasons why a Lap of Tasmania is such a special experience.
#1 - More bang for your sight-seeing buck!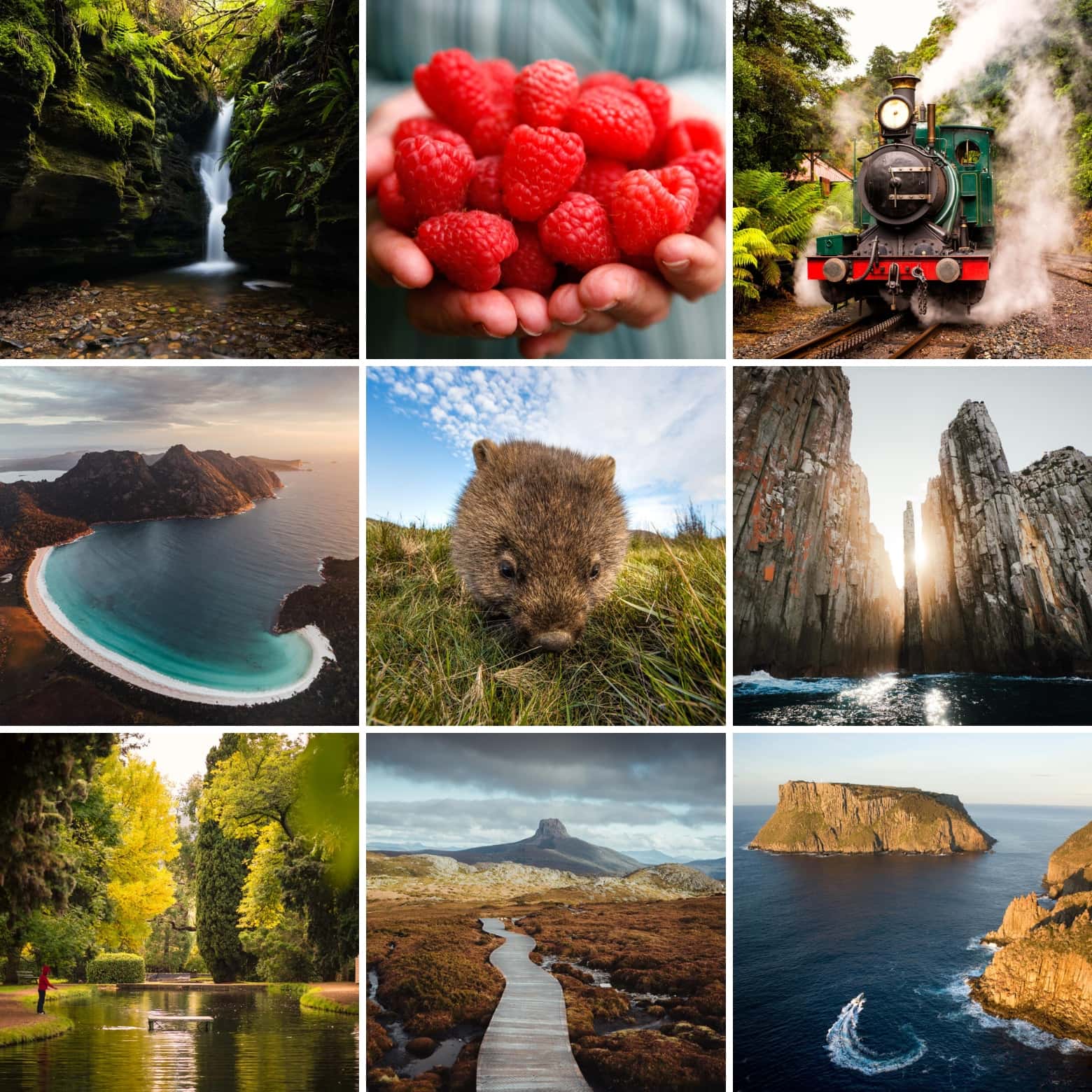 Tassie is a small island and it is jam-packed with things to see and do.
Only got a weekend free? Not a problem!
7 days? That's enough time to do a complete loop around the entire island.
Or maybe you deserve a 2-week break? Perfect – especially when you see how many incredible experiences are waiting for you!
From the wineries of the north to the rainforests of the south you only need 2 hours by car. And from the West Coast Wilds to the sunny beaches of the East Coast it's a leisurely one-day drive.
Lock it in Eddie!
#2 - More variety than 'Red Faces'
Not only can you pack so much into such a short amount of time, but Tasmania is famous for its incredible variety of things to see and do.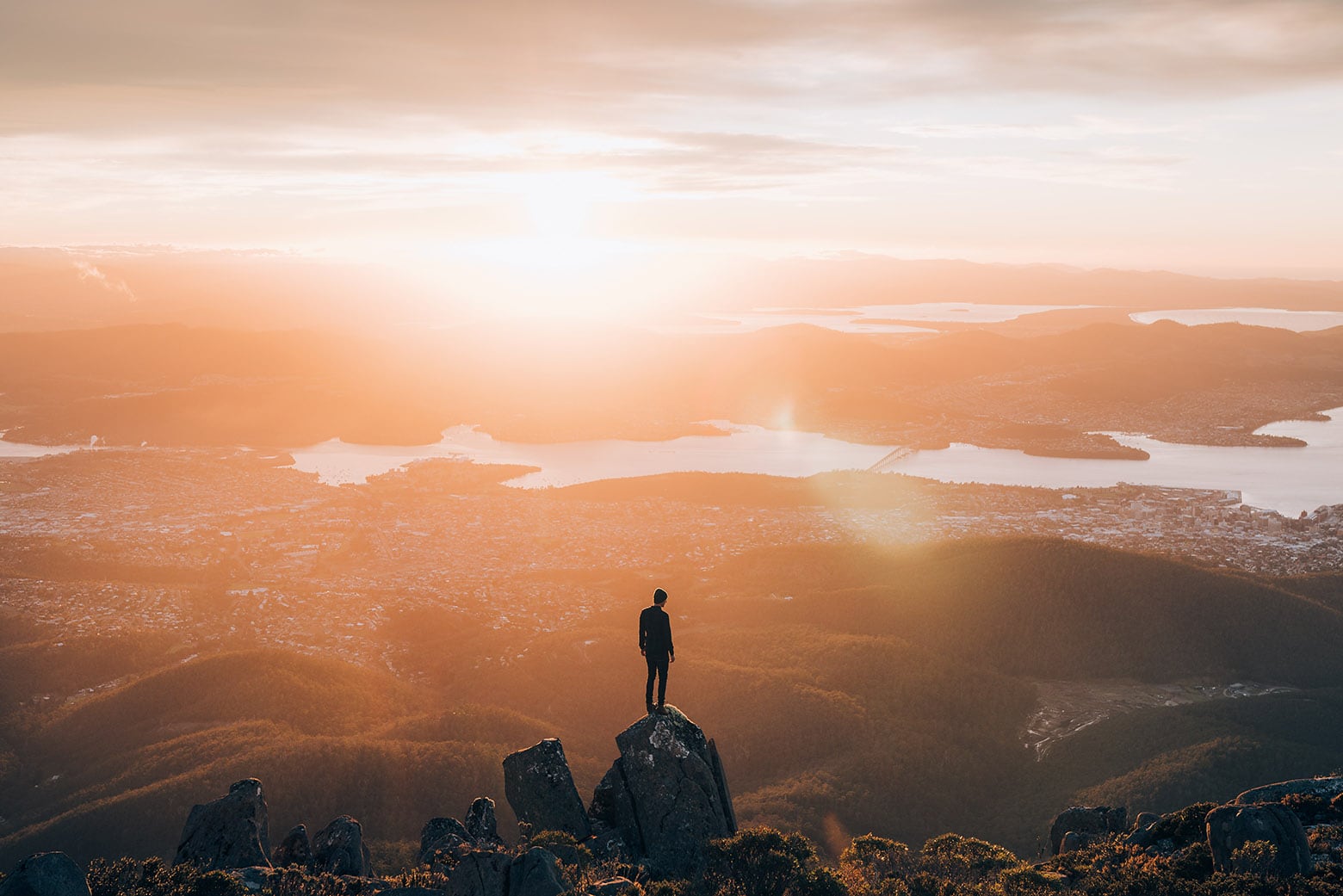 Where else can you watch the sunrise from a massive snow-capped mountain – and less than 30 minutes later find yourself sipping gourmet coffee by the waterfront, soaking up centuries of history etched in the gorgeous sandstone of one of Australia's most famous convict settlements?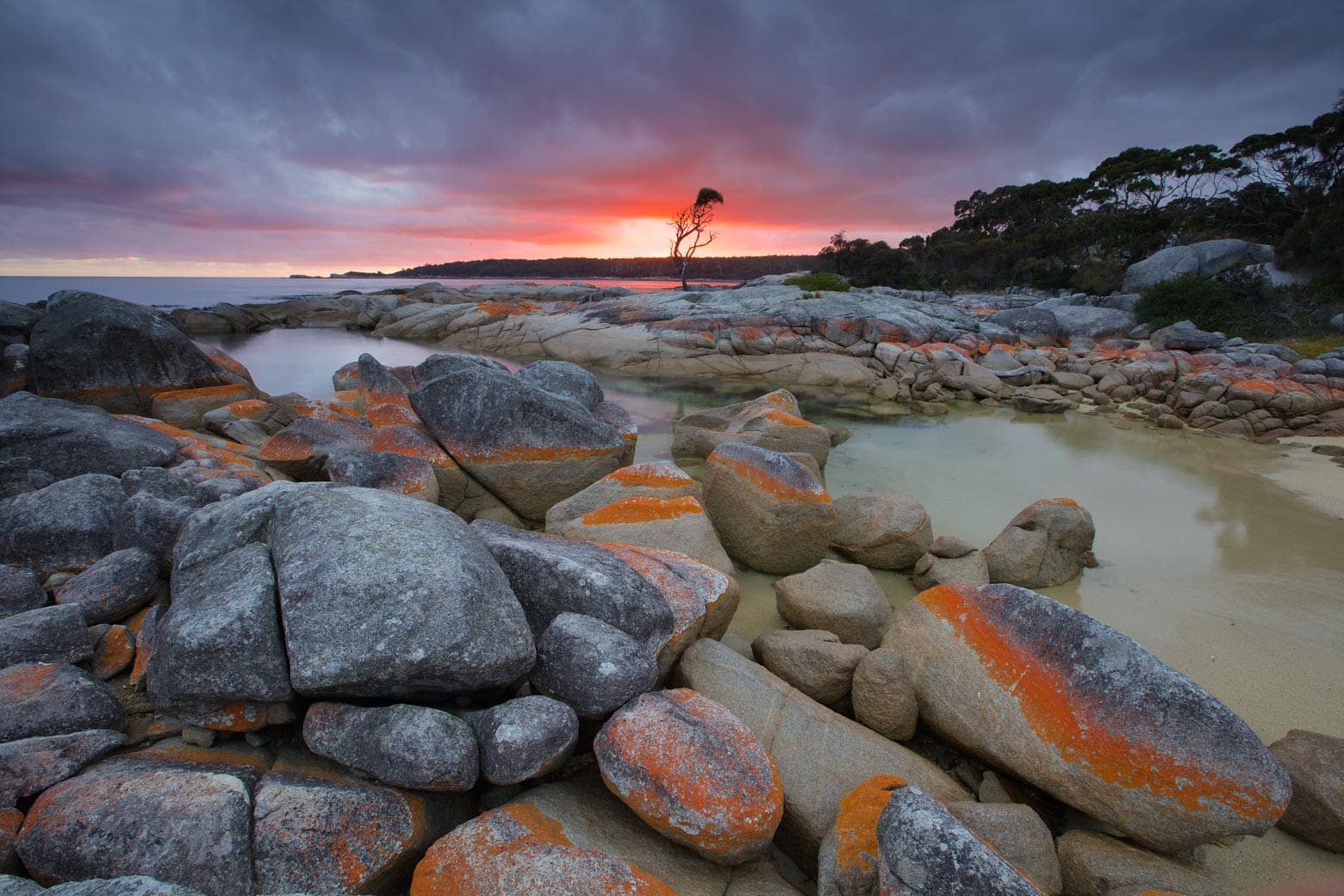 Prehistoric rainforests and hidden waterfalls, white-sand beaches framed by blood-red boulders, alpine bushwalks and rich colonial history – even the chance to walk on top of a volcanic plug!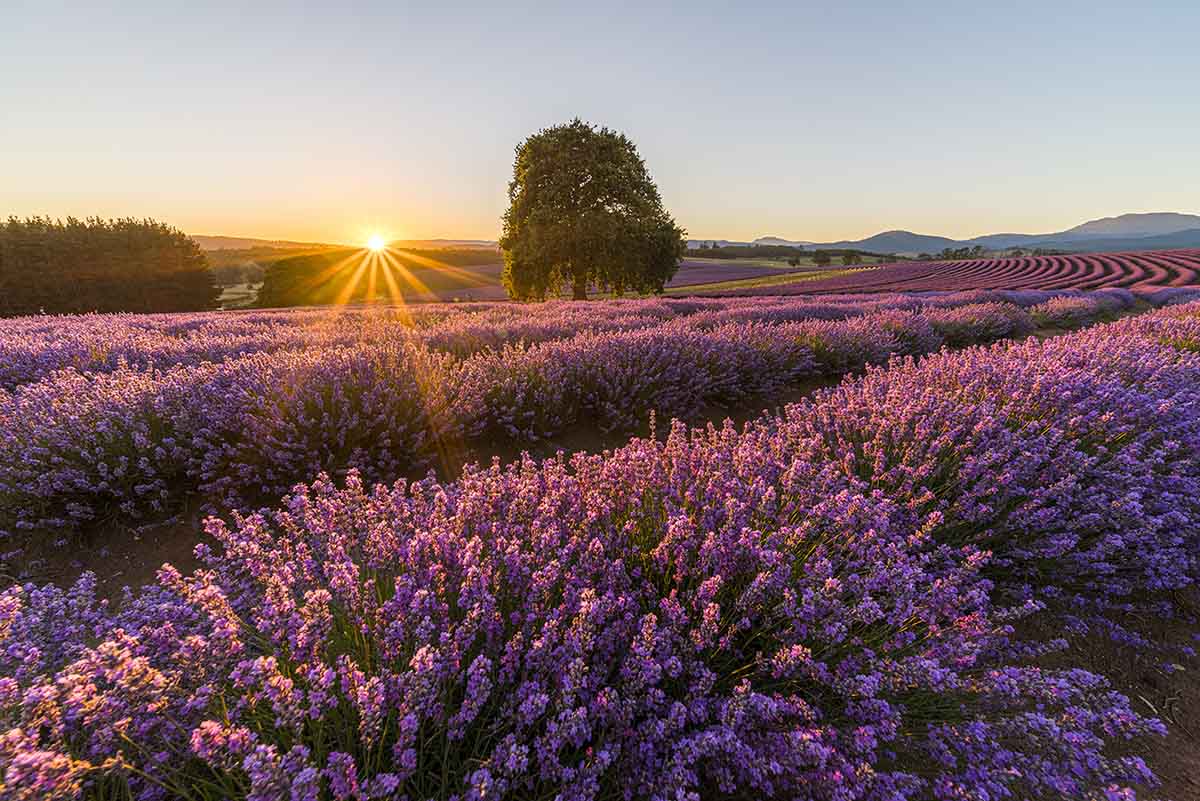 And how about the purple fields of Bridestowe Lavender Estate? Your Instagram feed will thank you
Have you booked your flights yet?
#3 - Natural wonders around every bend in the road
Australia is famous for its iconic scenery, but Tasmania takes it to the next level!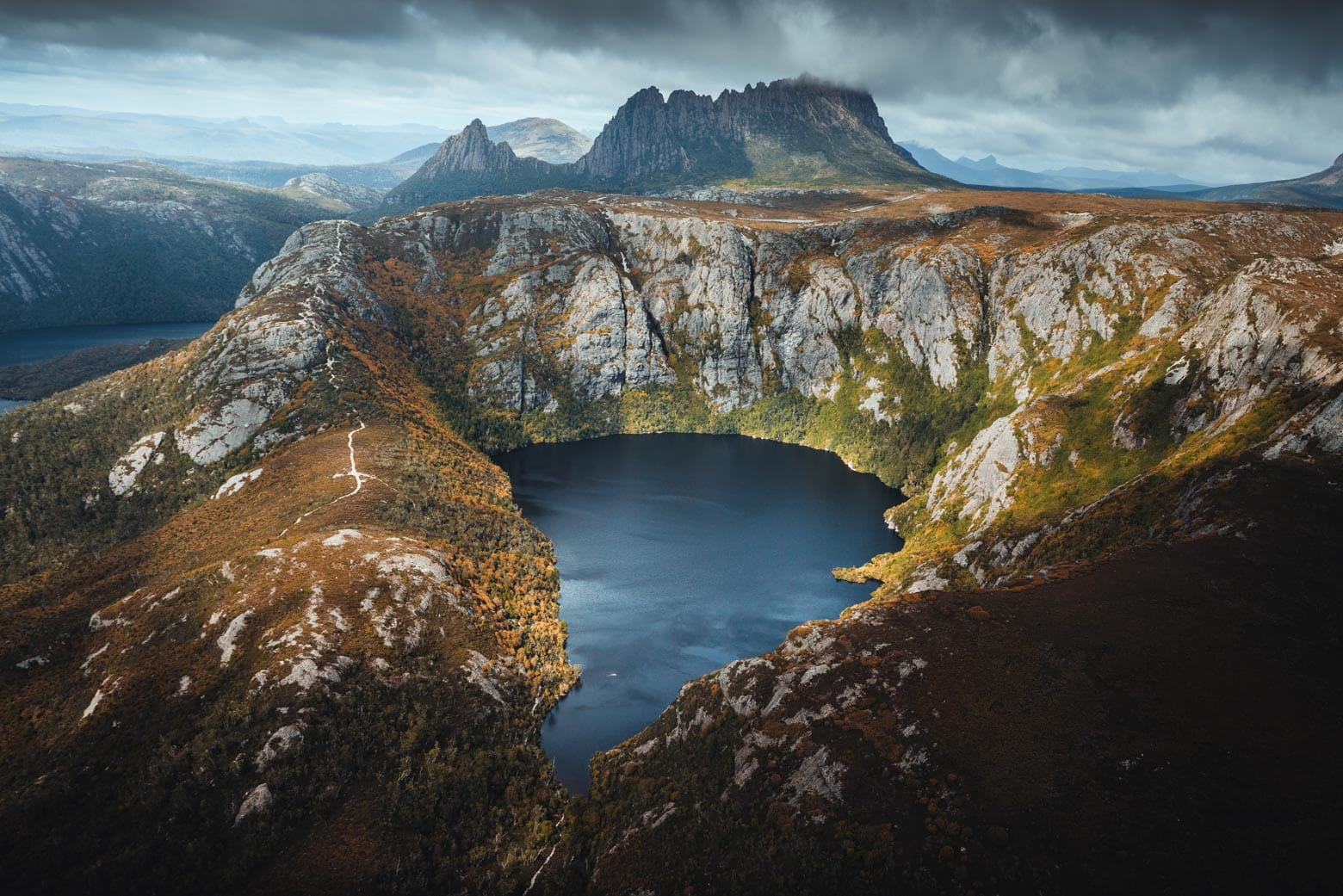 Ever heard of Cradle Mountain? 
Of course you have!
It's a must-do for any Tasmania road trip, and whether you visit at the height of summer or the depths of winter, you'll never forget your first glimpse of this iconic natural wonder soaring from the cold, still waters of Dove Lake.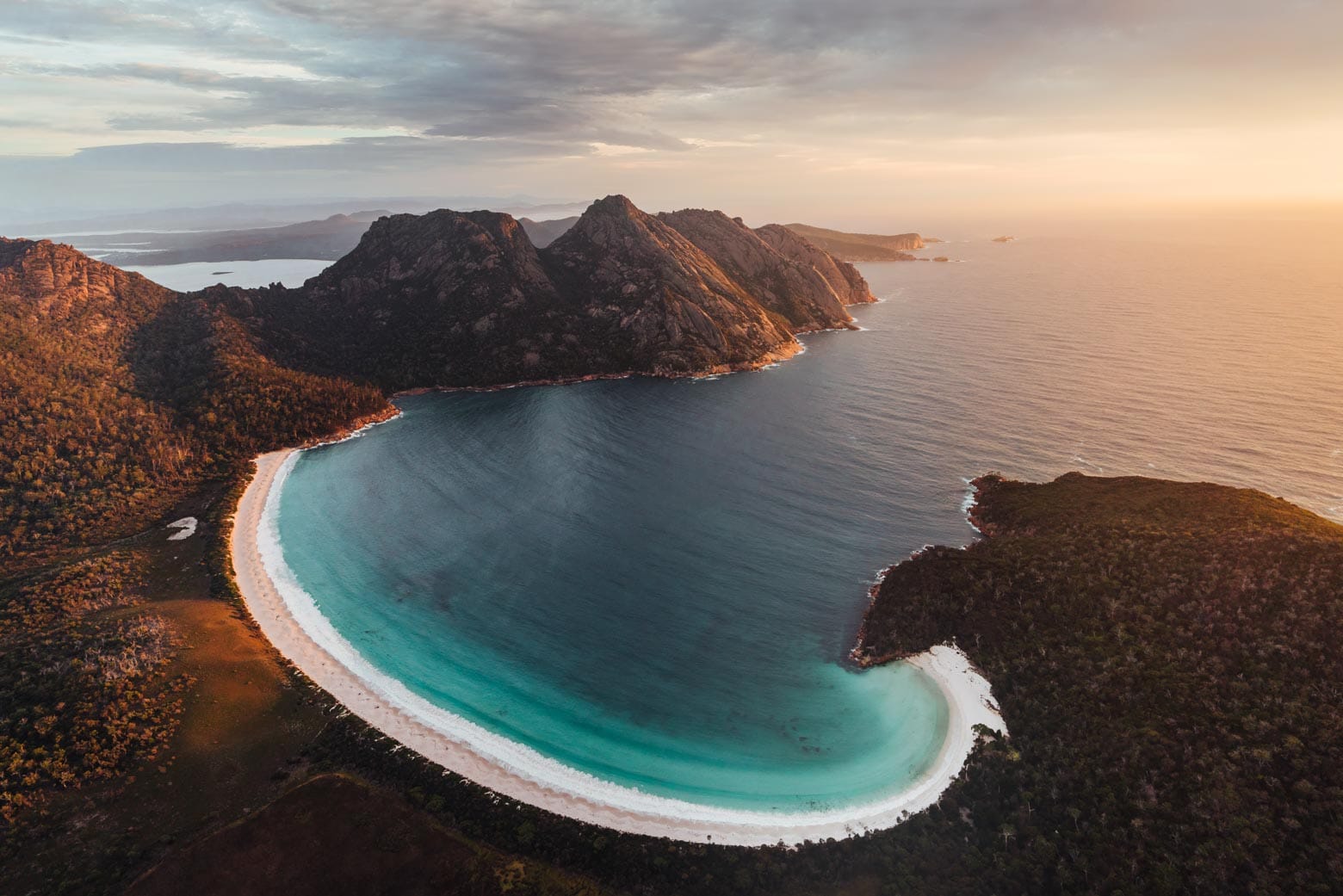 Chasing the sun? On the East Coast in the heart of the Freycinet Peninsula is Wineglass Bay – voted as one of the Top 10 beaches in the world for its soft sand, topaz waters and seductive curves.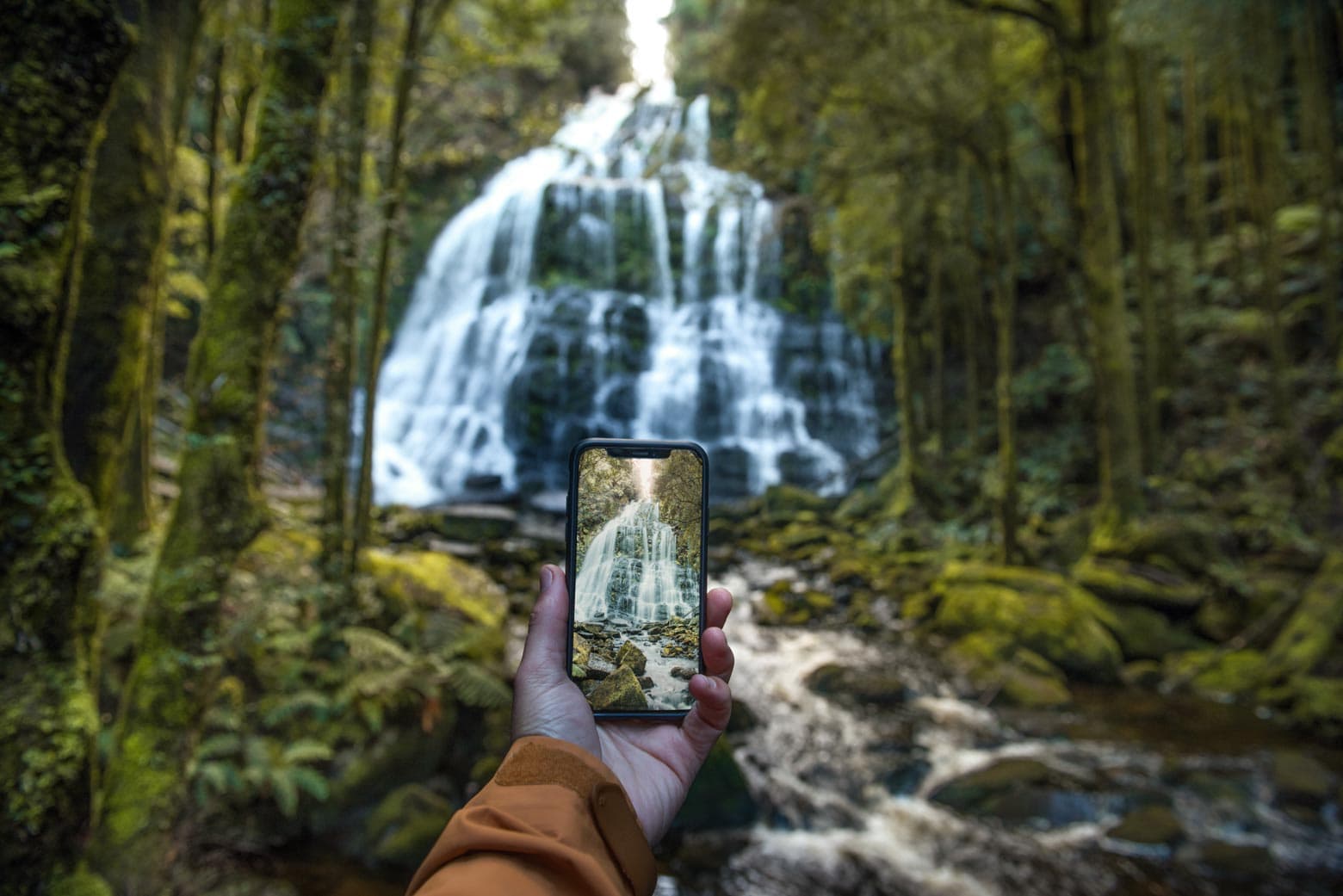 And if you want to get back to nature, what could be better than walking among the tall trees of Tasmania's epic rainforests. Huon Pine, sassafras and myrtle trees are the silent sentinels of Tasmania's pristine South West wilderness – it's like stepping back in time!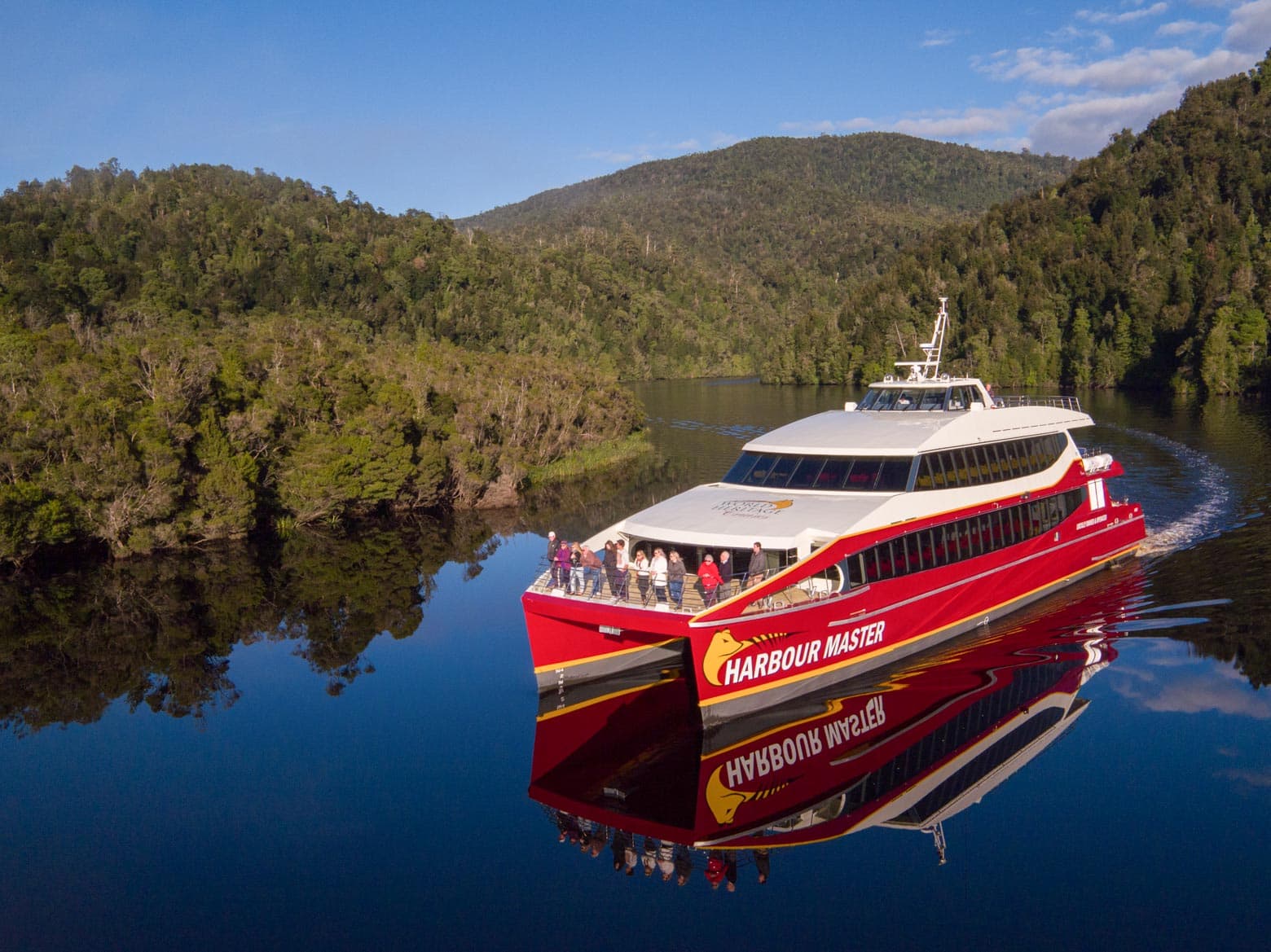 And on Tassie's wild West Coast you'll be mesmerised by the tannin-stained waters and mirror-flat reflections of Macquarie Harbour.
#4 - Quirky, unique, and downright bizarre
Tasmania has always had an aura of mystery – the island that time forgot – and it's not surprising when you see all the weird and wonderful things waiting to be discovered!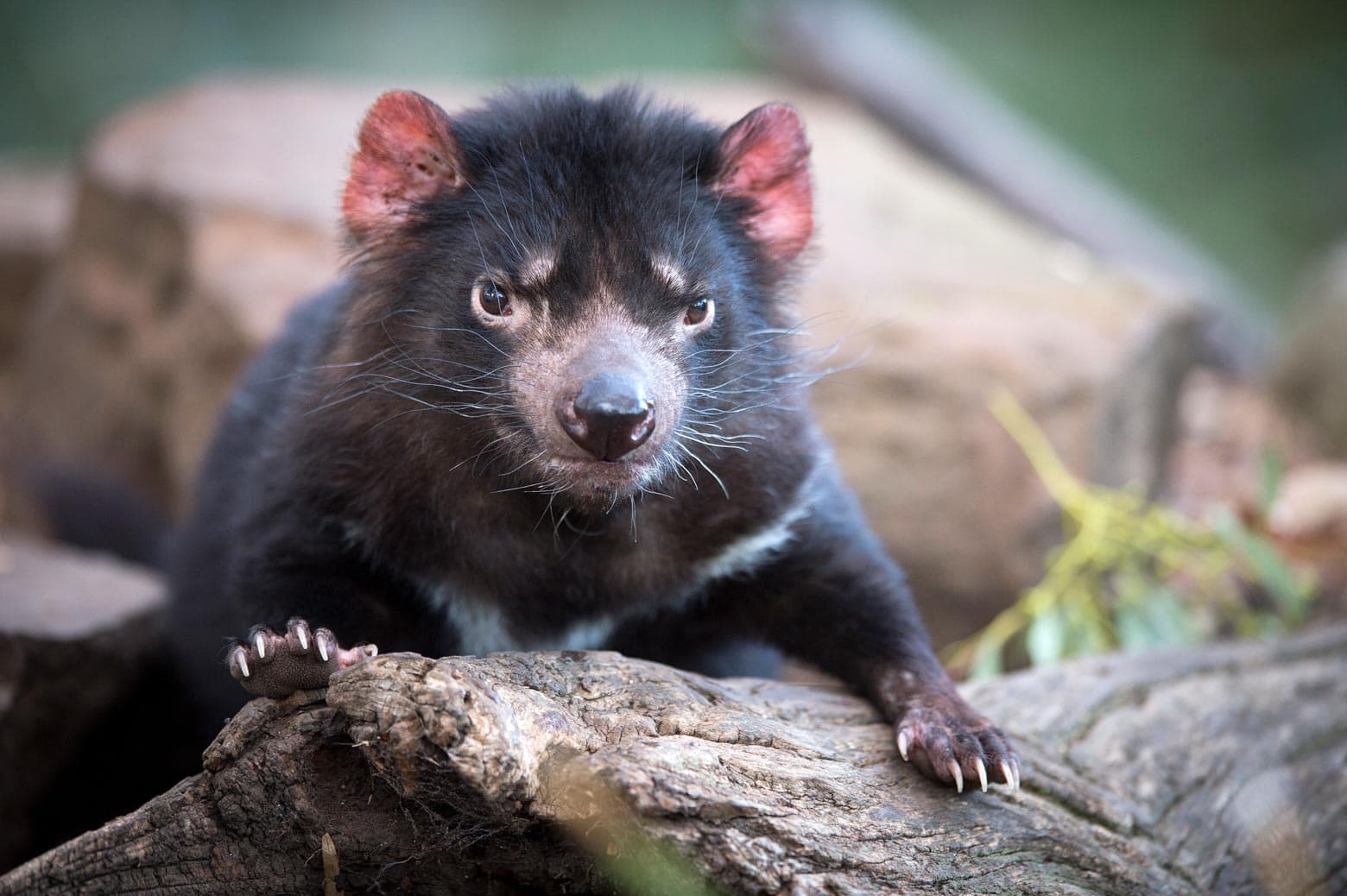 Tasmanian devils can be seen in all their fierce, furry cuteness at wildlife parks around the island, and if you are really, really quiet you might even spot a platypus playing in a river at sunset.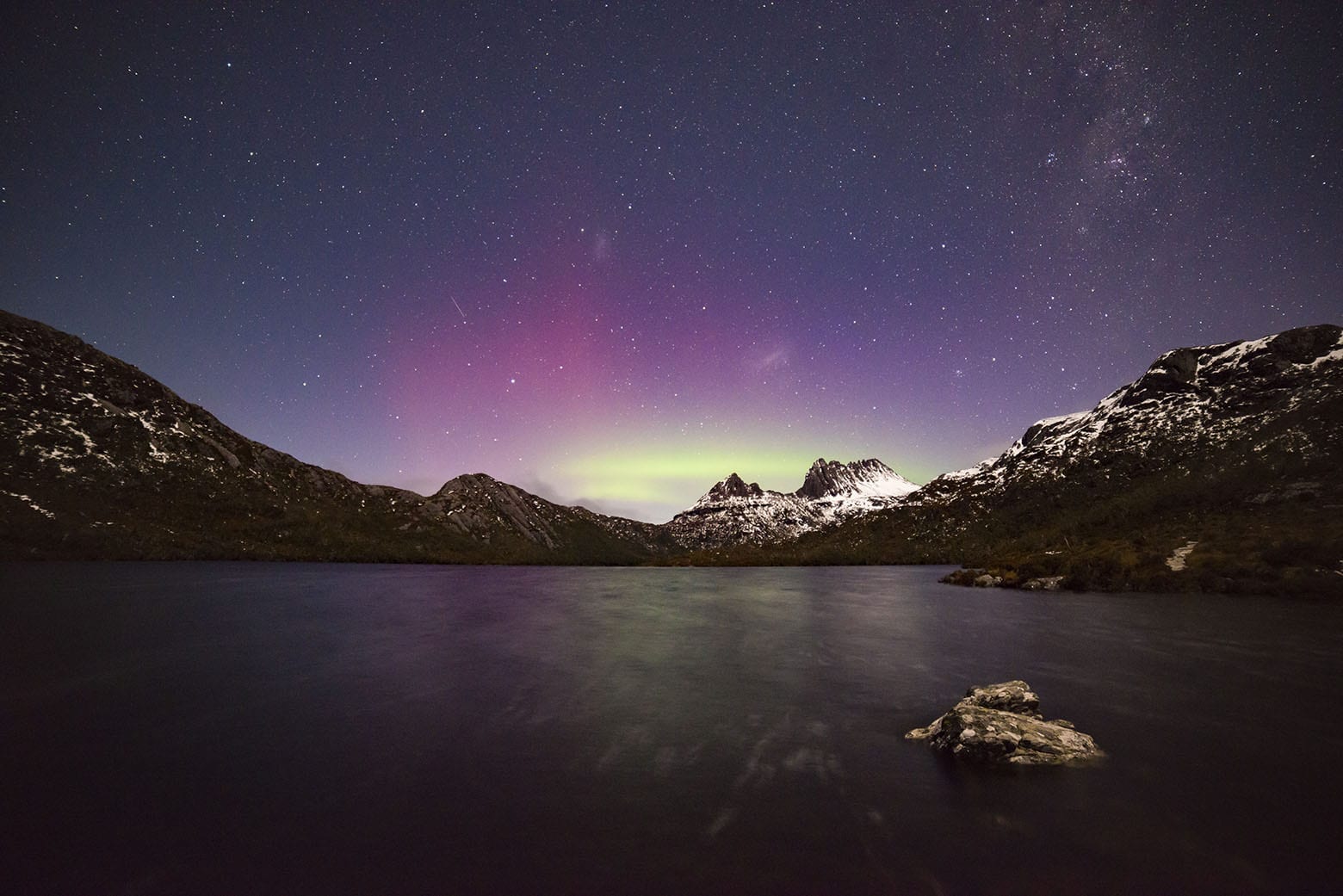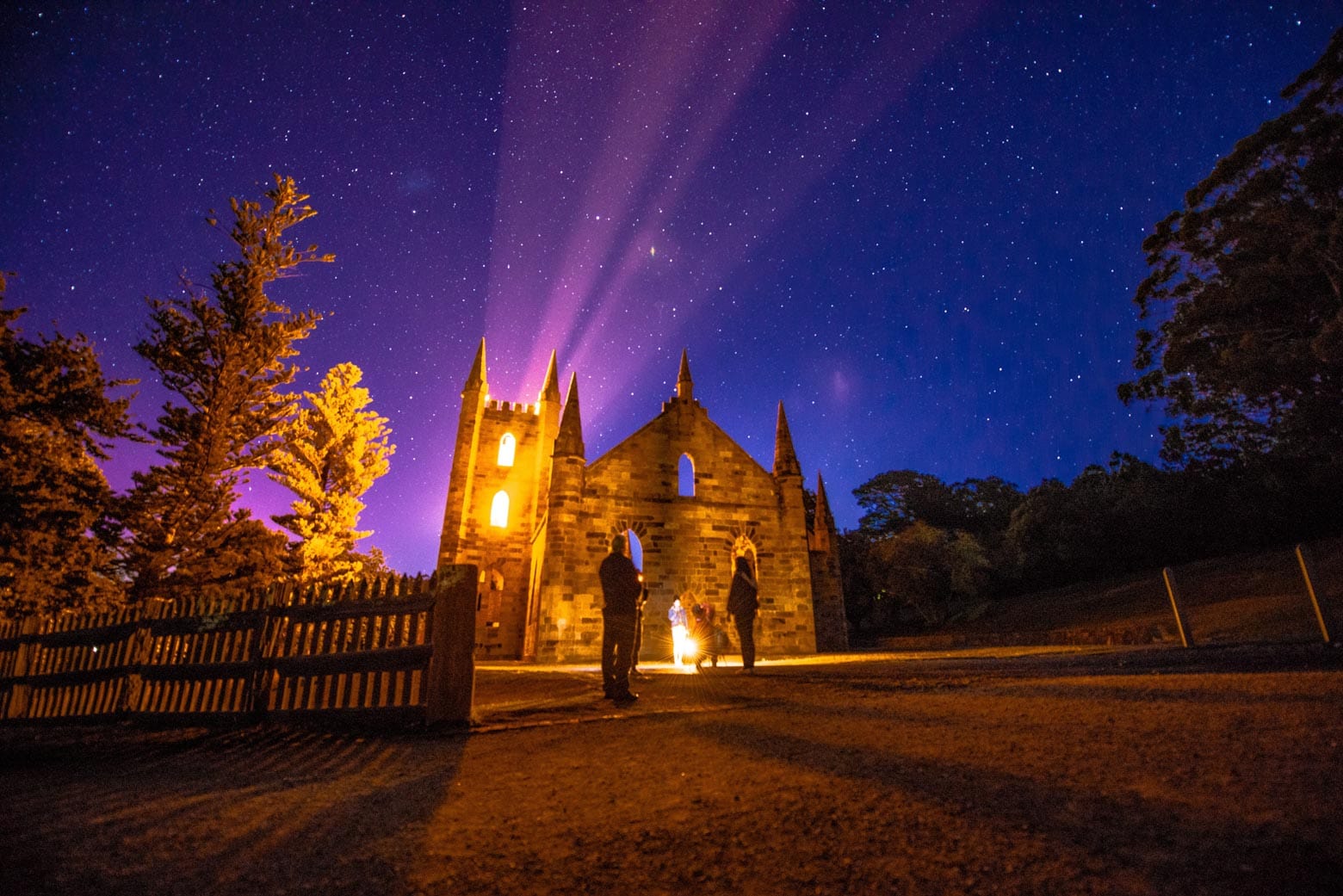 Love the outdoors? Where else but Tasmania can you explore as many as 7 UNESCO World Heritage sites? From Tassie's ancient South West Wilderness to half a dozen convict sites such as Port Arthur, the island is rich in history and you're spoiled for choice.
And of course, when the nights grow long and the days are as crisp as a Huon apple it's time for Tasmania to really let its hair down through winter feasts and midnight revelry!
Snowfalls are a regular occurrence on Mt Wellington – just minutes from Hobart – and to celebrate the winter solstice you can take the plunge and watch the sun come up with hundreds of other nutters in a Dark MOFO nude swim!
It's a little bit weird, but in a a good way. Right? 😃
#5 - Tasmania is a foodie paradise
Wow…where to start? Tasmania ticks so many foodie boxes you didn't even know existed!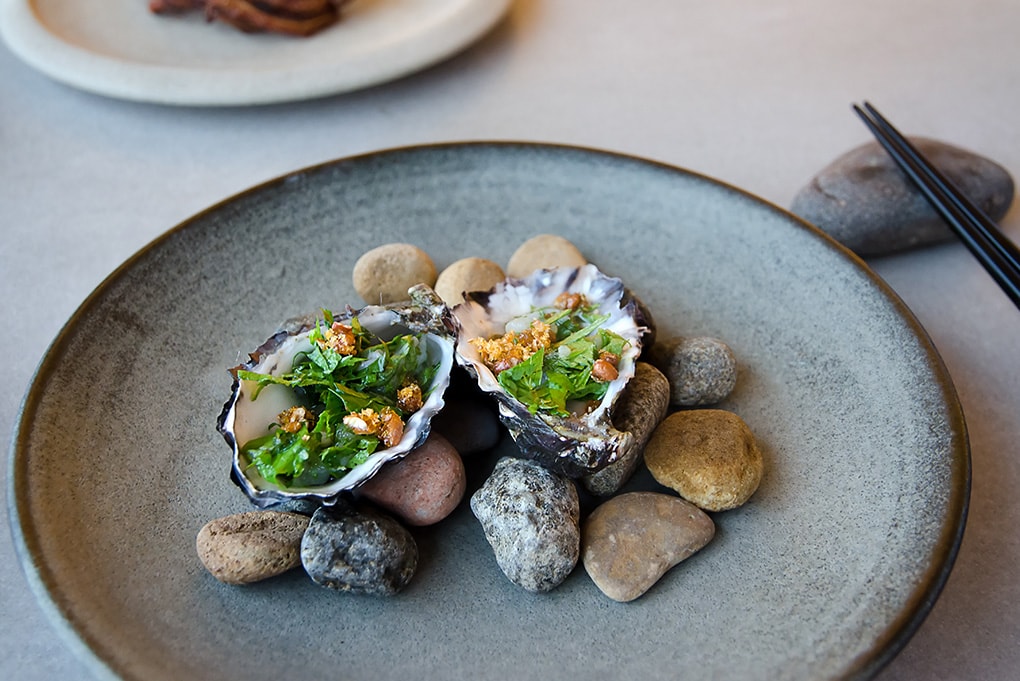 Hobart's restaurant scene has exploded in recent years, with venues such as Dier Makr, Fico, and The Agrarian Kitchen acclaimed by critics as being among the best in the world. 
And if wallaby or a scallop pie is on the menu, give them a try because they are delicious and totally unique to Tasmania!
It easy to understand these accolades when the natural produce of Tasmania is so fresh. 
Find yourself a farmer's honour box by the side of the road and pick up a bag of creamy
pink-eye potatoes, or drive straight to the source and taste some of Australia's best cheese and chocolates.
Did you know you can even try Tasmanian truffles? That's right, you don't have to fly to France – just drop by one of the many Truffle farms scattered across northern Tasmania and go on your very own truffle hunt!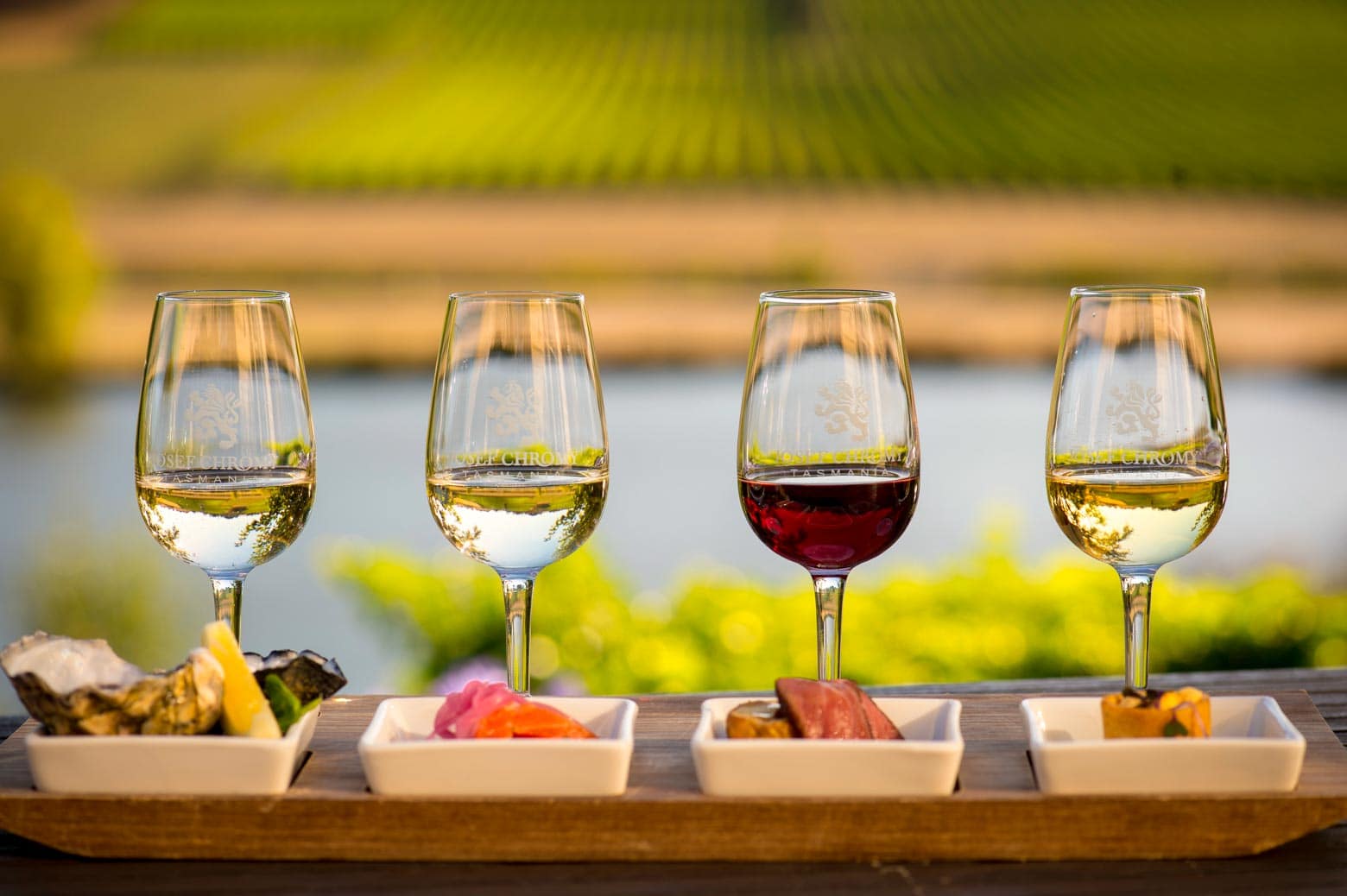 And how can you visit Tasmania and not spend far too much time nose-deep in its crisp, cool-climate wines? We can't call it 'Champagne' any more – but that's a good thing, because Tassie sparkling is even better!
Read More: Guide to the best wine tours from Hobart
We'd love to tell you all about the craft breweries, cider houses, gin distilleries and old-school bakeries peppering the island, but we'd be here all day and you'd never get your road trip started 😃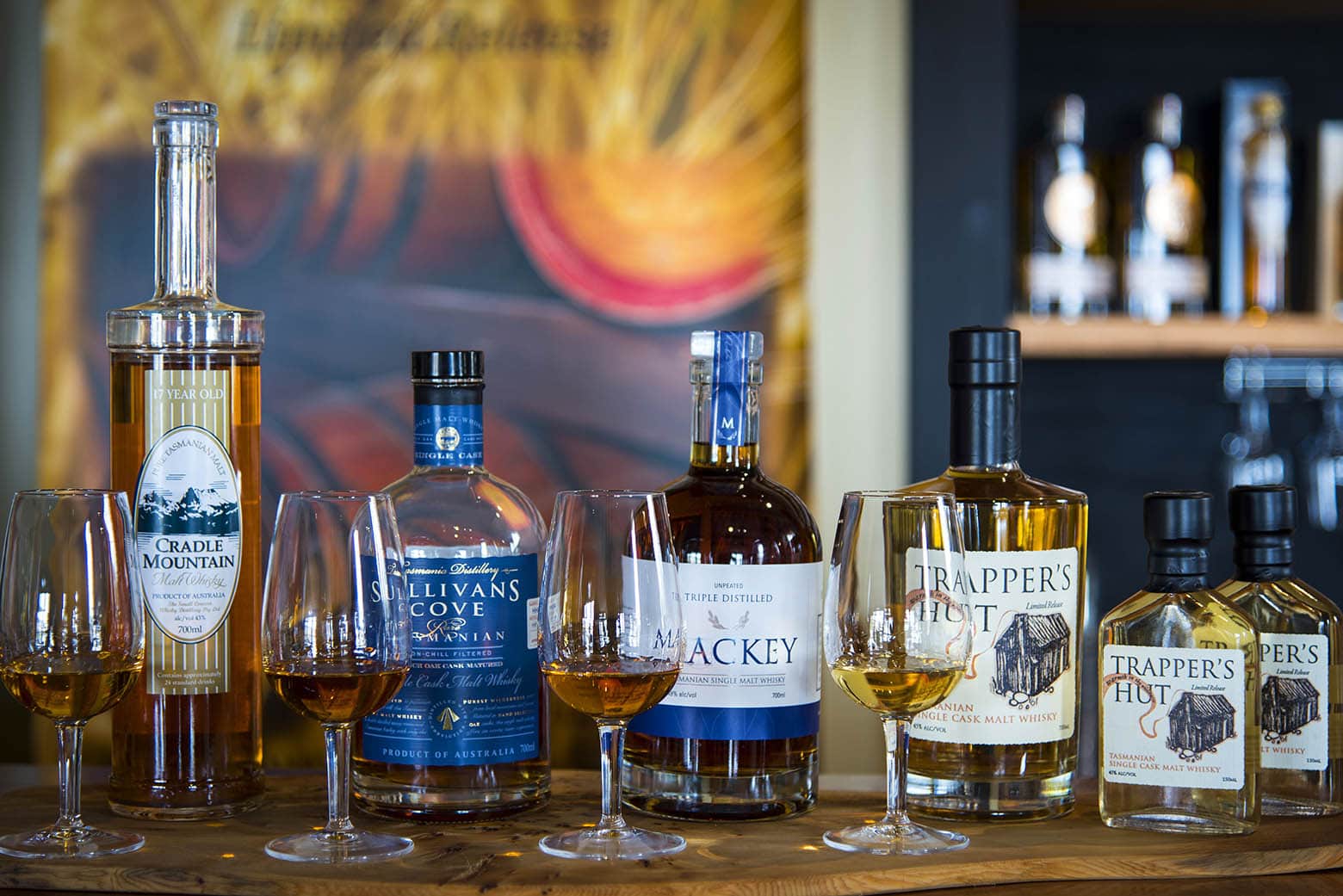 Oh, but if you do get the chance, add Sullivan's Cove Distillery to your Tasmania itinerary – they just got voted the World's Best Single Malt Whisky for the second year in a row!
#6 - You can do your Tasmania road trip in a big loop
Hands up if you prefer a loop walk or a one-way track?
I thought so…everyone loves a loop walk!
And it's exactly the same with a Tasmanian road trip. The island has a fantastic network of sealed roads circling the entire island making a loop road trip the perfect itinerary to explore the island.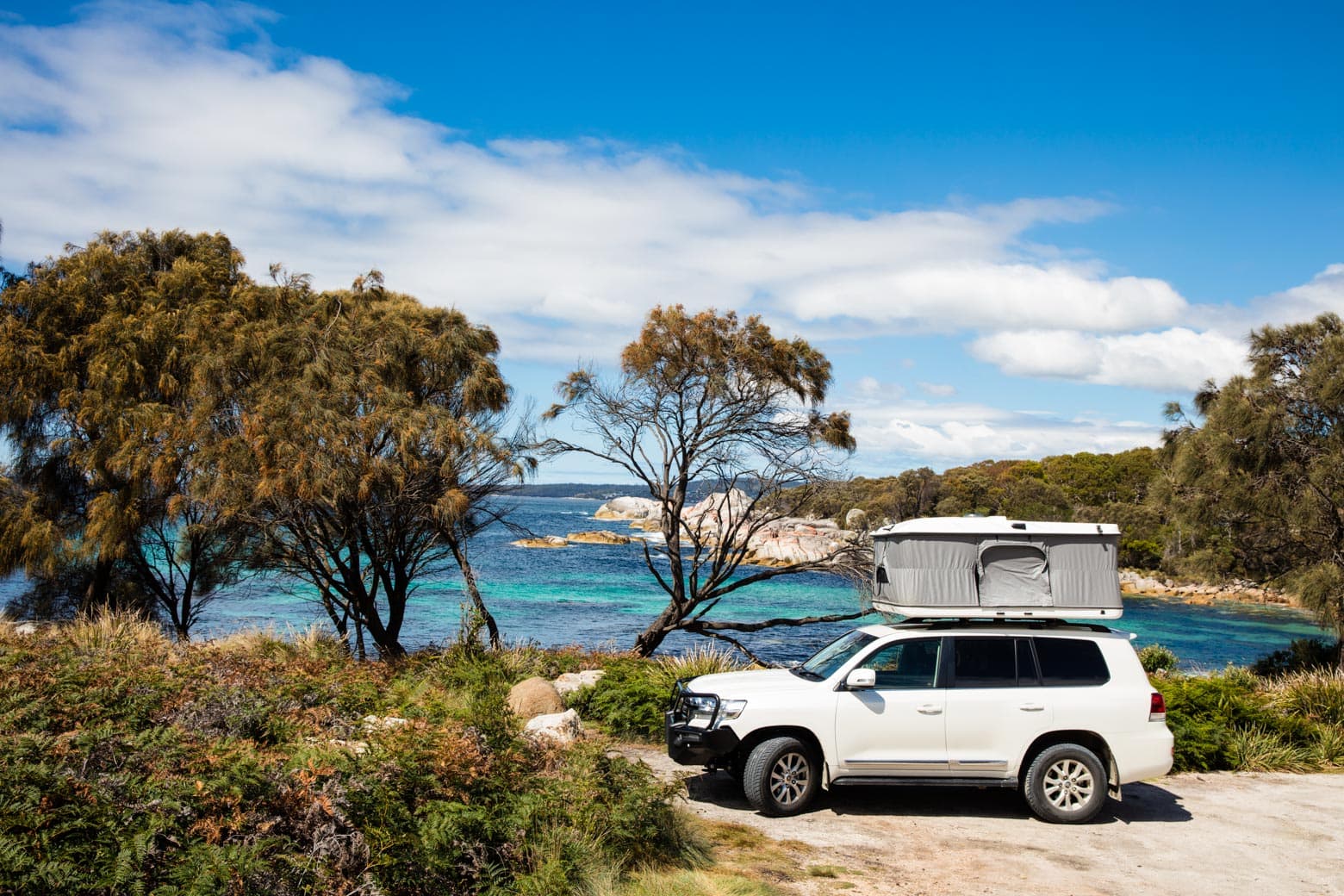 No boring backtracking, and something new and exciting around every sweeping bend in the road.
And it doesn't even matter where you begin! Whether you fly into Hobart or Launceston and pick up a Tasmanian hire car or campervan, or catch the Spirit of Tasmania ferry to Devonport with your own vehicle – you're just minutes away from the road trip route.
#7 - No bumper-to-bumper traffic
There's a reason why so many 'mainlanders' are making a tree-change and moving to Tasmania – there's no traffic!
Well…maybe that's stretching the truth a little, but unlike many other Australian road trips you definitely won't be competing with hordes of locals or tourists as you drive your way around Tasmania.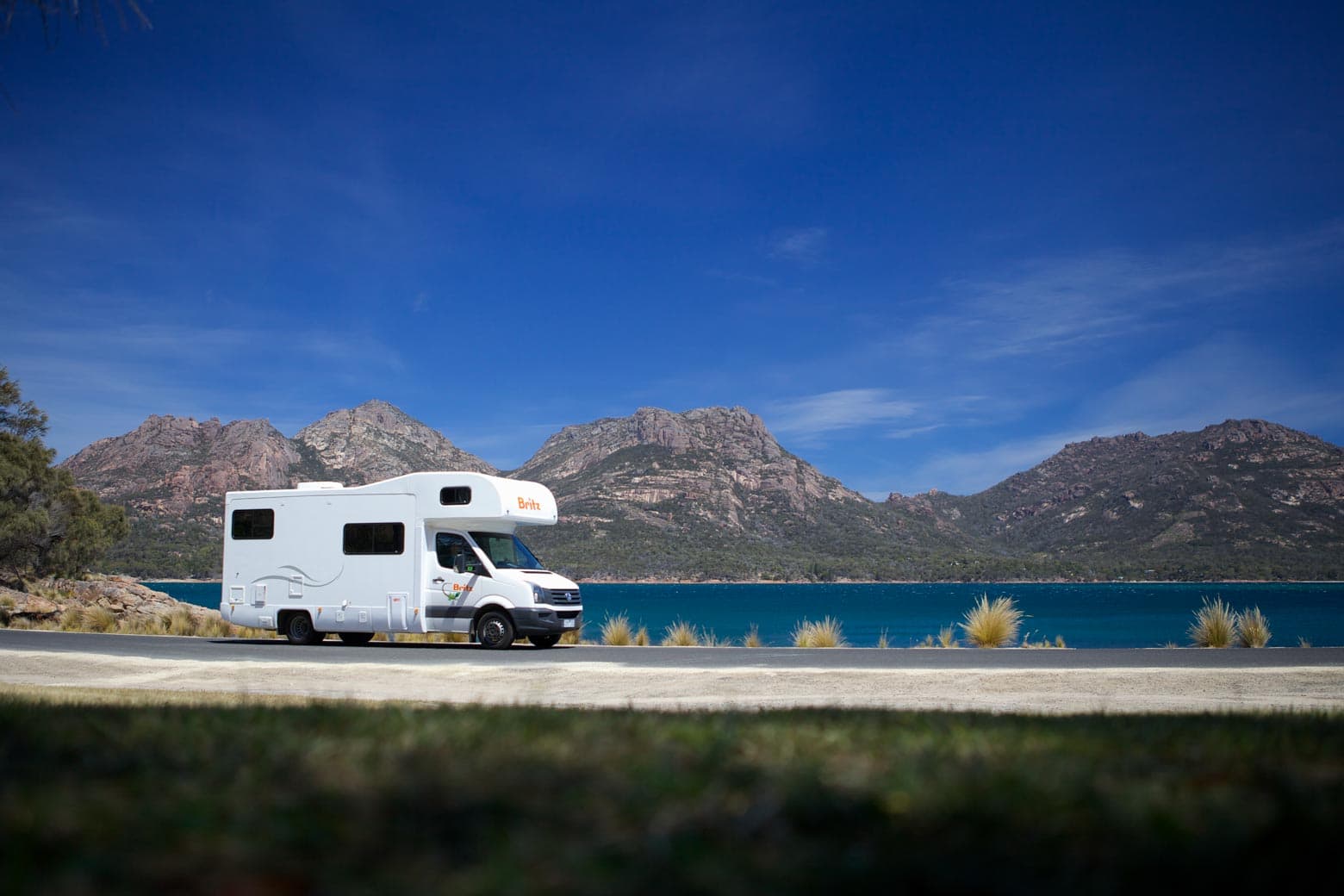 Things do pick up a little on the East Coast during summer, but other than that you can expect a whole lot of peace and quiet on the road – perfect if it's your first time driving on the left-hand side – and no crazy crowds elbow-to-elbow trying to take photos of Tassie's natural wonders.
How's that tree-change sounding?
#8 - Cleanest air in the world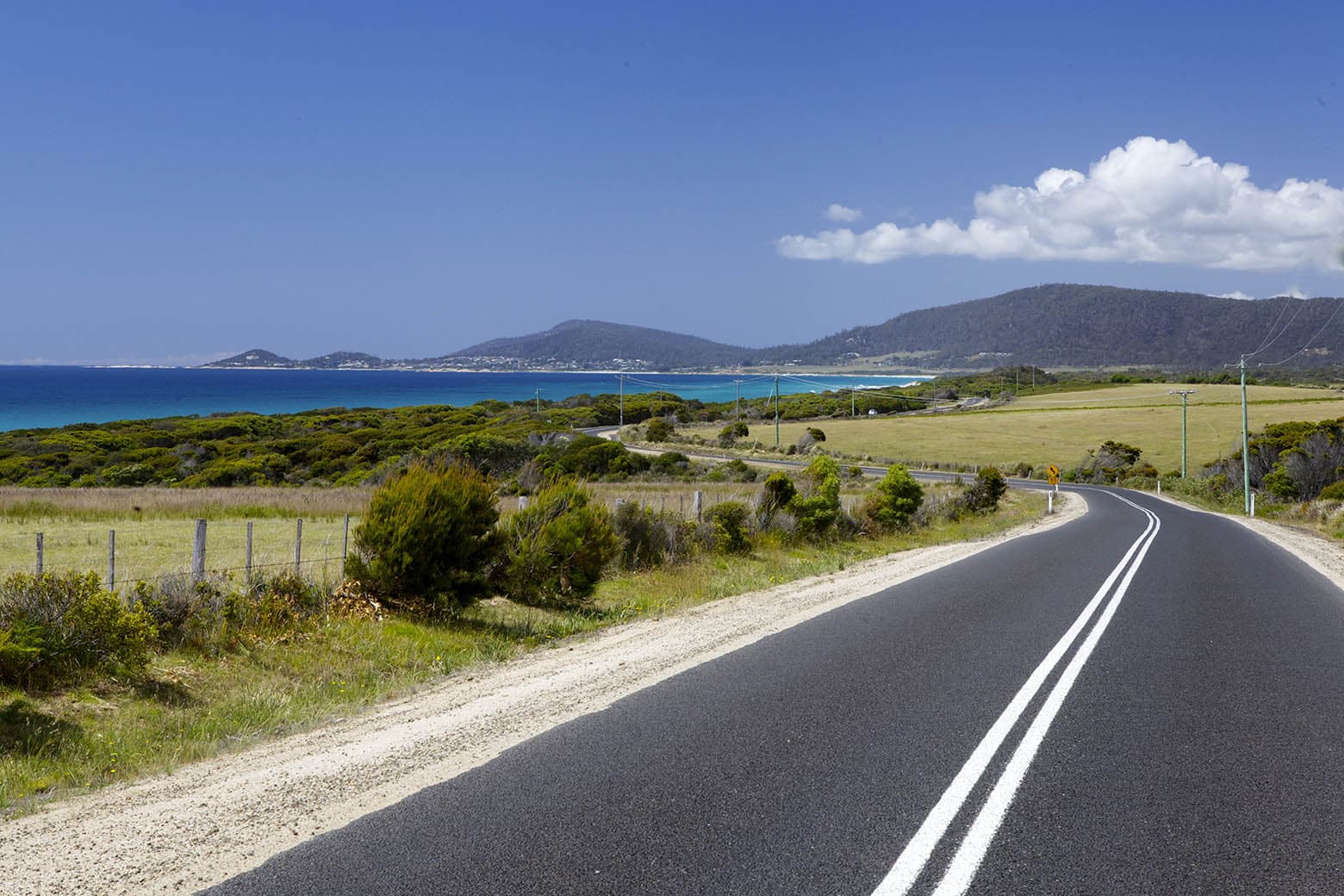 It's true, the scientists proved it! Tasmania does indeed have the cleanest air on planet Earth.
The reason is its unique location. This far south there is barely any other land to interrupt the 'Roaring 40s' wind as it circles the globe, making the air as pure, clean and refreshing as you can possibly get!
Breathe in…breathe out…
#9 - Tasmanians are the friendliest people in Australia!
And last, but certainly not least…
We might be a little bit biased, but we think the best thing of all about Tasmania is all the amazing Tasmanians that call it home – the friendliest people in Australia!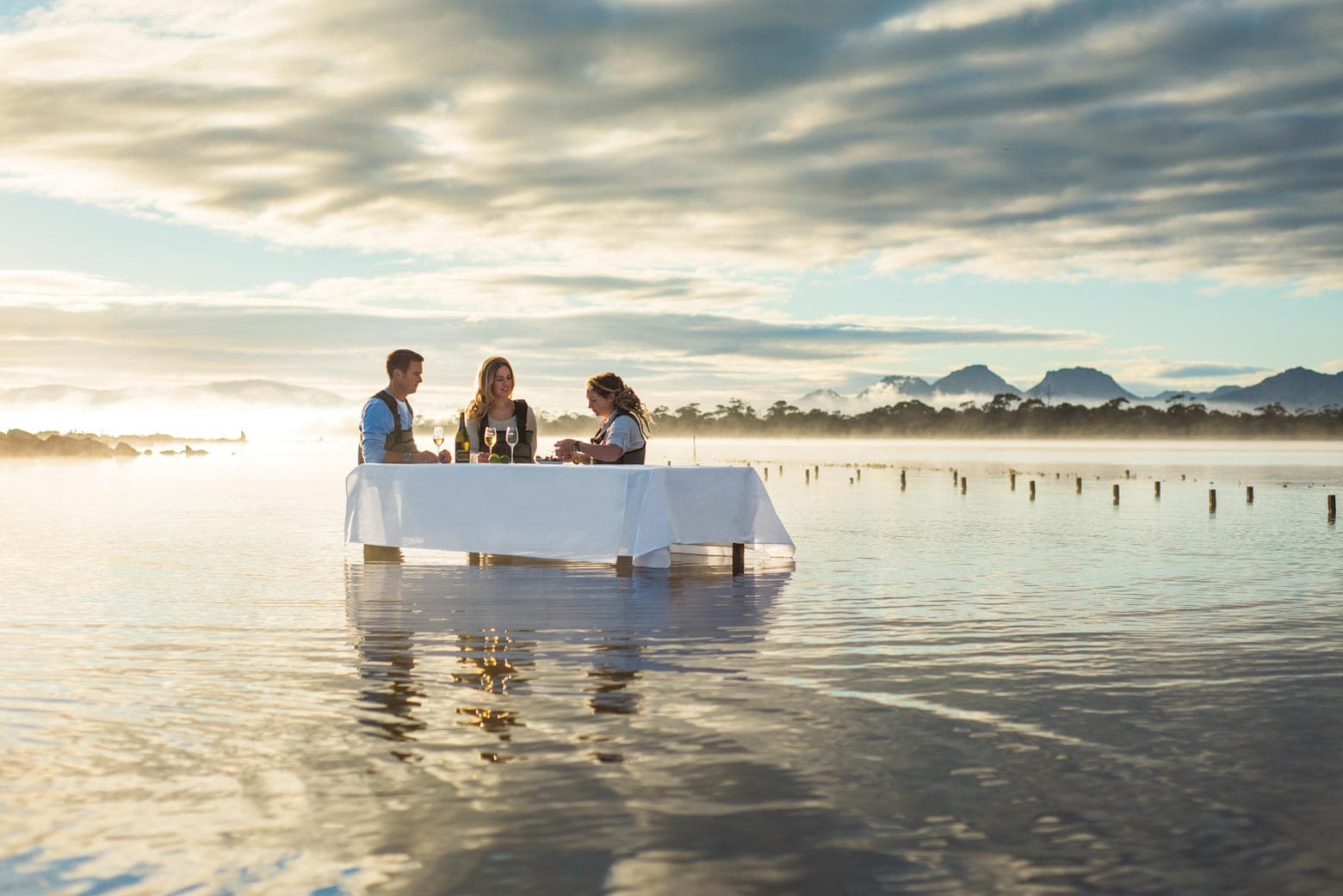 As you travel from village to village in regional Tasmania you'll quickly experience for yourself the generous spirit of hospitality that is ingrained in so many Tasmanians.
Whether it's a hearty meal, local tips shared over a beer or two at the pub, or a cup of tea with your B&B owner – you can't help but unwind, relax, and realise that your Tasmanian road trip is going to be the best ever!
Start your Tasmania road trip!
Here's how to make your Tasmania road trip happen in 5 simple steps.
It's that easy!
We've also got a fantastic little road trip community on Facebook who are super keen to help you with road trip inspiration and advice – click here to join. It's the perfect place to ask questions and to plan an awesome itinerary that suits your style of travel.
Happy road tripping!
Andrew.
Travel planning resources
Tasmania's remote location means there are internet 'black spots' across the island. 
A hard copy travel guide or map is the perfect backup, and we love the range from Lonely Planet.