For a small city Hobart has a lot of sightseeing options. This guide shows you 17 of the best Hobart tours, and how you can make the most of your time in this wonderful little city!
This page contains affiliate links. If you book or buy something through one of these links, we may earn a small commission (at no extra cost to you!). Read our full disclosure policy here.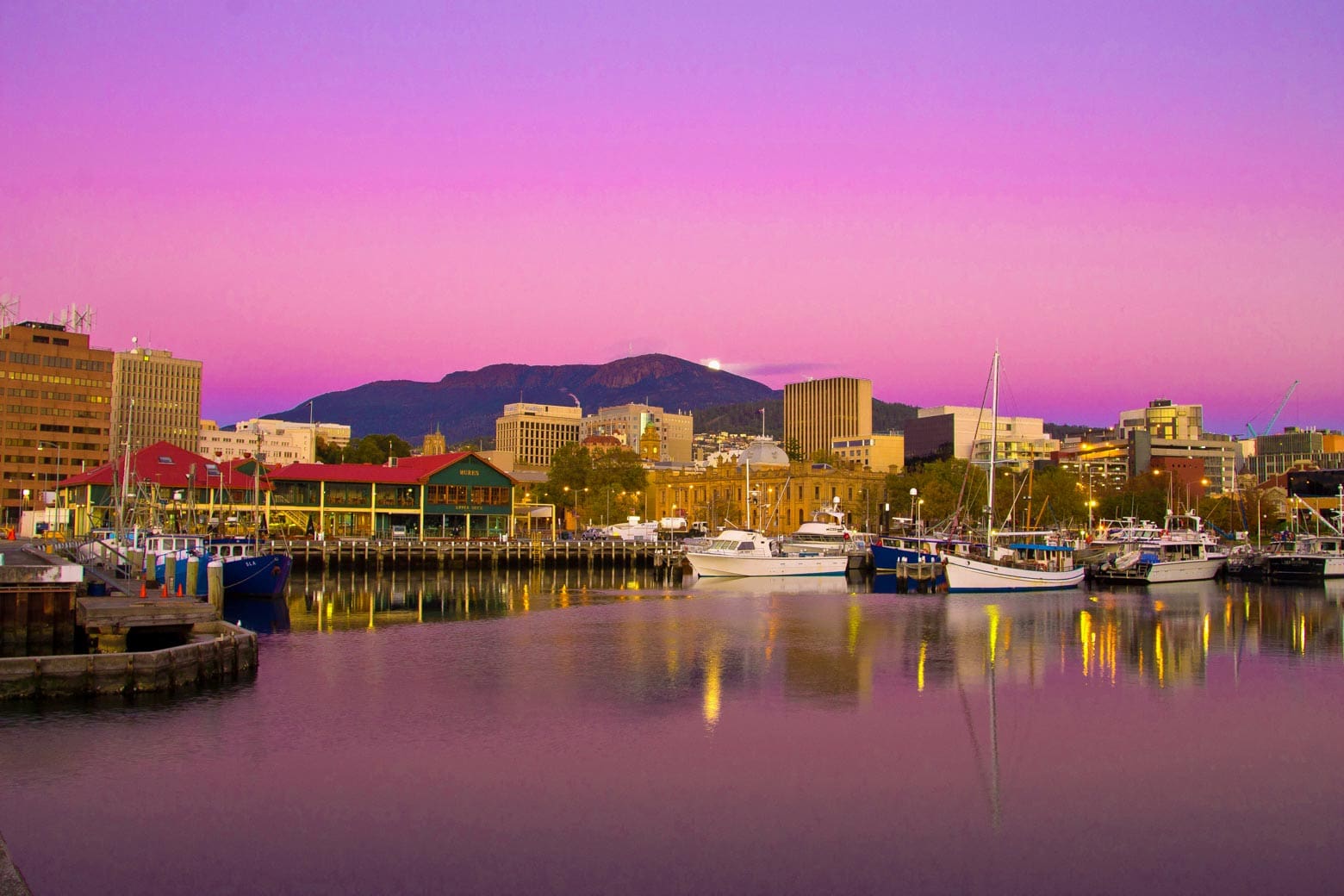 Hobart is a wonderful little city in which to spend a couple of days or more.
All too often I hear the phrase, "Everything is on your doorstep" but when it comes to Hobart it is no exaggeration!
With some of the oldest colonial history in Australia you will fall in love with its sandstone elegance, right by the water's edge.
Foodies won't know where to look between the vibrant markets, buzzing restaurant and cafe scene, and all the award-winning distillers and brewers within easy walking distance.
And of course, how could you ignore the stunning natural beauty of the harbour and Mt Wellington as the backdrop?
Much of Hobart is easily accessible by foot, but if you'd like to dig deeper into Hobart's fascinating history under the guidance of a local expert then a tour is a fantastic option!
In this guide I show you 17 different tour options covering all sorts of interests. But if I had to choose a top four then this is what I recommend:
Keep reading to find out more, or use my Table of Contents to jump ahead.
Hobart Tours, Sights and History
#1 - 'Hop-on Hop-off' Red Decker Bus
One of the best ways to get your bearings in a new city is to jump on a 'Hop-on Hop-off' bus service and soak up the 360° views from the open-top upper deck.
Hobart's Red Decker bus route extends as far as the Royal Botanic Gardens in the north, across to Cascade Brewery, and down to Wrest Point Casino. In between are all the best attractions in Hobart, including Salamanca Market and the waterfront, Tasmanian Museum and Art Gallery (TMAG), and the Hobart Convict Penitentiary.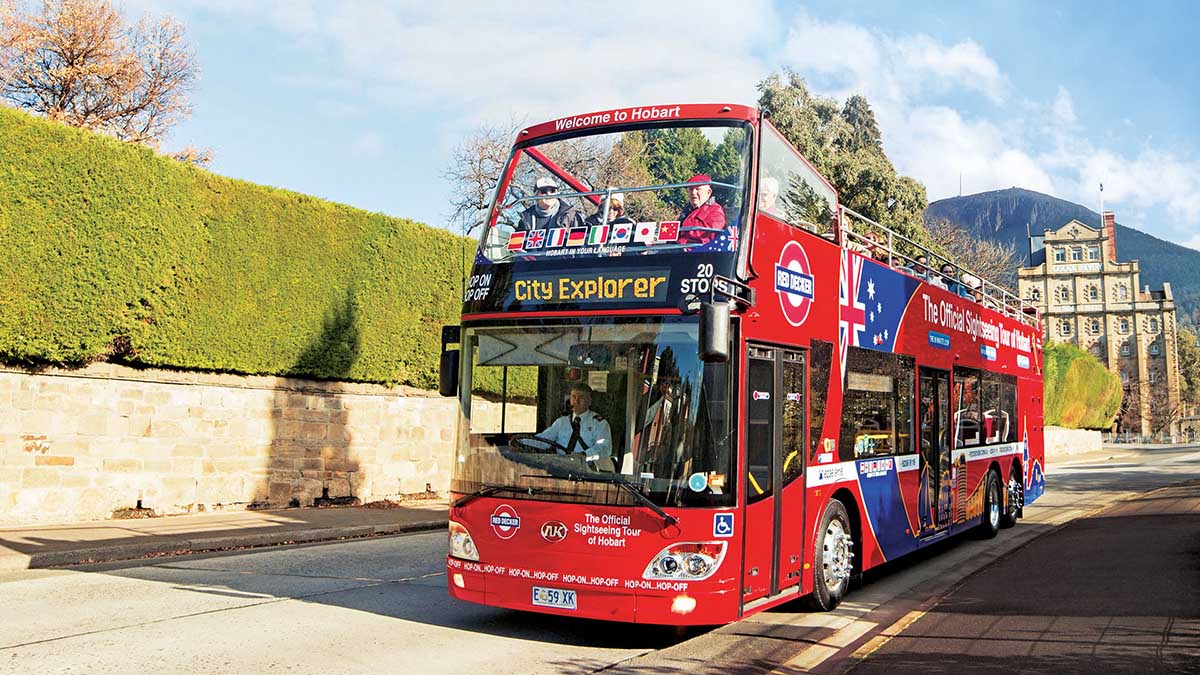 The full loop takes around 90 minutes, and your ticket allows you to jump off wherever you like, and then jump back on when you feel like moving on to the next point of interest.
Red Decker are family owned and operated and they've been one of the best Hobart Tasmania tours for more than 20 years now!
Cost: $35+ per person (24hr ticket) – OR – $49.50 (48hr ticket)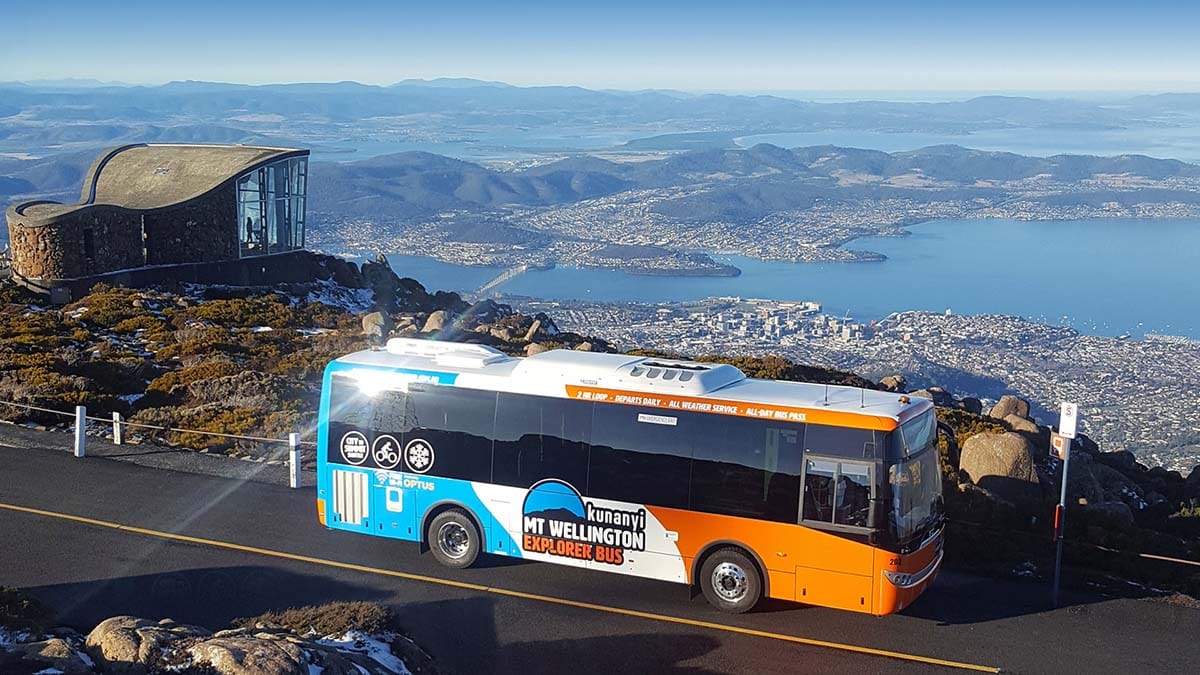 ⛰️ Hot tip
If you don't have a car, or you're nervous about driving up to the summit of kunanyi/Mt Wellington, Red Decker also operate the kunanyi/Mt Wellington Explorer Bus.
Cost: $65+ per person (includes 48-hr Hobart Hop-on Hop-off ticket as well!)
Click Here to book this ticket.
#2 - Horse Drawn Carriage 'Waterfront Jaunt'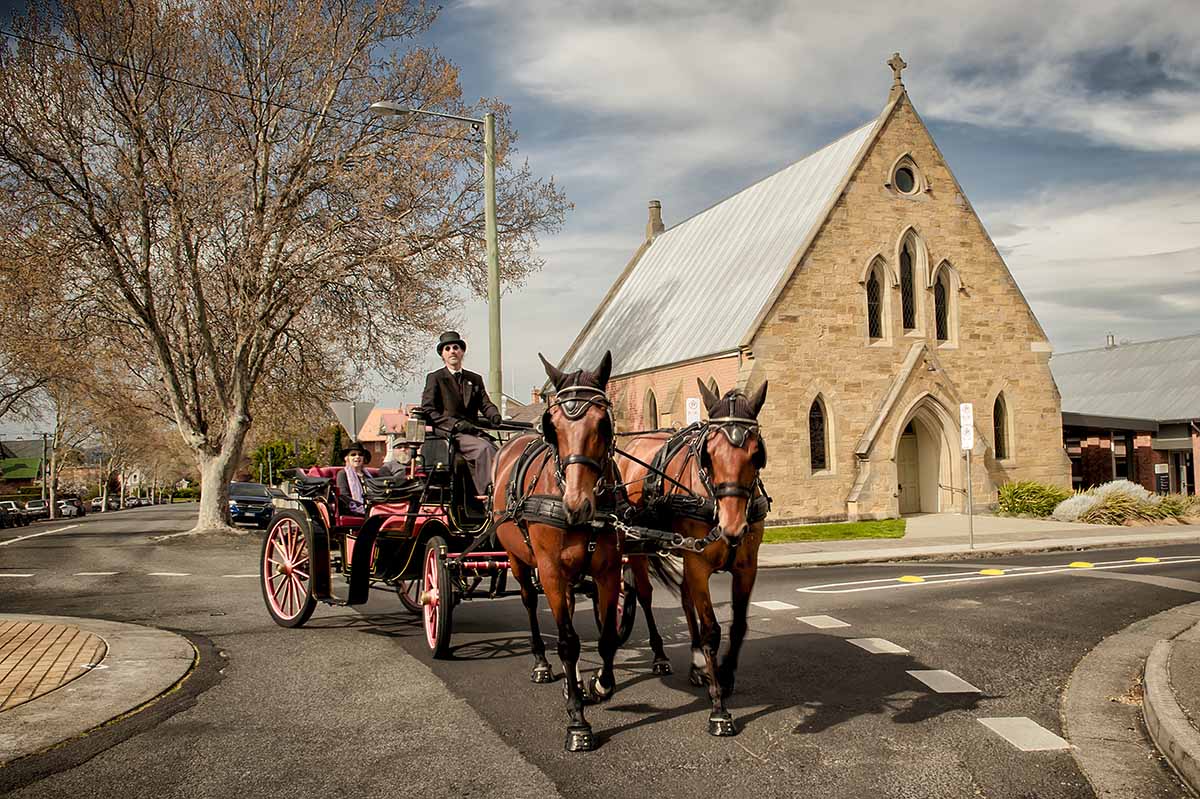 Once upon a time a horse drawn carriage was the only way to travel around Hobart 😀
Step back to ye olde days on this 30-minute 'Waterfront Jaunt' and listen to the many fascinating stories from your driver, Steve, that make Hobart such a unique little city.
They are great with children, and you can even say g'day to their gorgeous horses! Don't worry if it's winter, there's plenty of blankets to keep you warm and cosy while you soak up the sights.
Cost: $50+ per person (varies with booking numbers)
#3 - Hobart Convict Penitentiary Ghost Tour - OR - Gallows Walk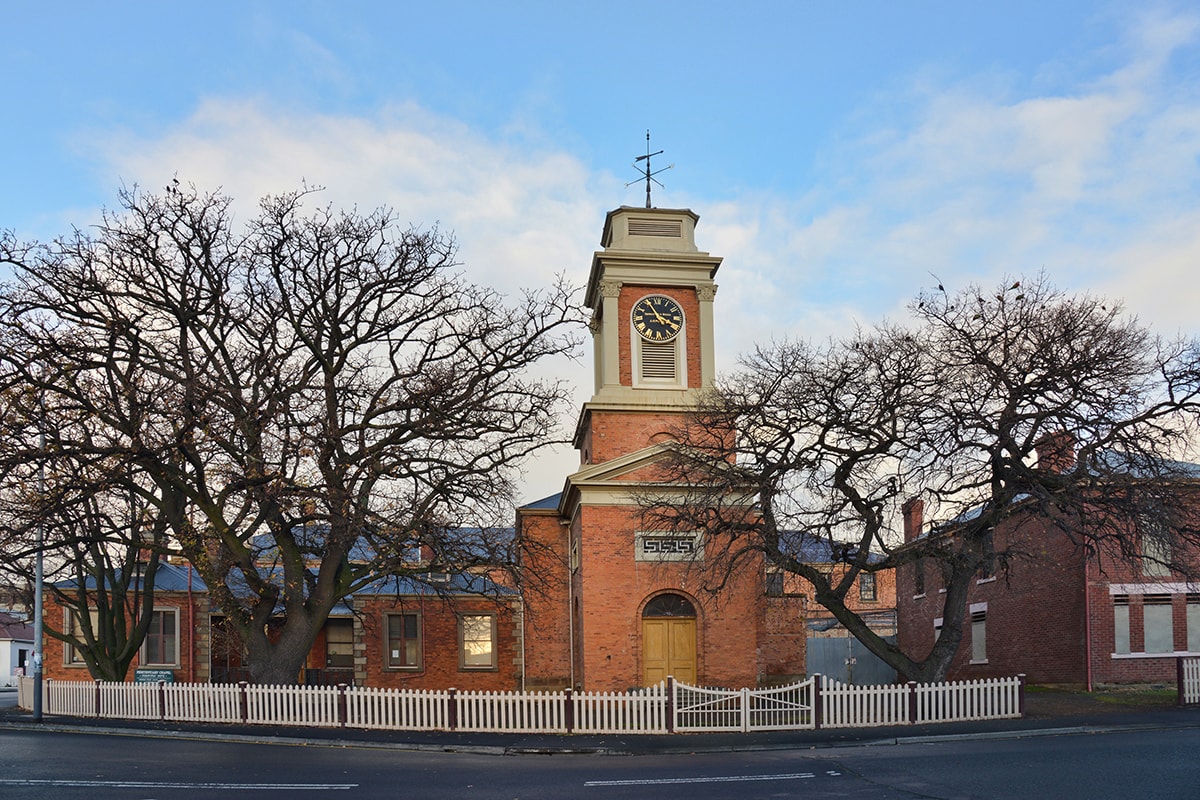 The Hobart Penitentiary has a sad history. Tasmania's first colonial arrivals were mostly convicts, and as the other prisons on the island filled to overflowing 'the Tench' took them in.
Conditions were horrible, with many kept in solitary confinement – under the floor of the chapel, can you believe?!
A tour of the site is one of the most eye-opening experiences in Hobart. Choose between the 'Pandemonium', 'Penitentiary Ghost Tour' or the 'Gallows Walk' to see it with your own eyes.
Warning: These tours contain sensitive material that may not be suitable for some children. If you're unsure, please get in touch with the Penitentiary.
Cost: $25+ per person
#4 - Cascades Female Factory Heritage Site Tour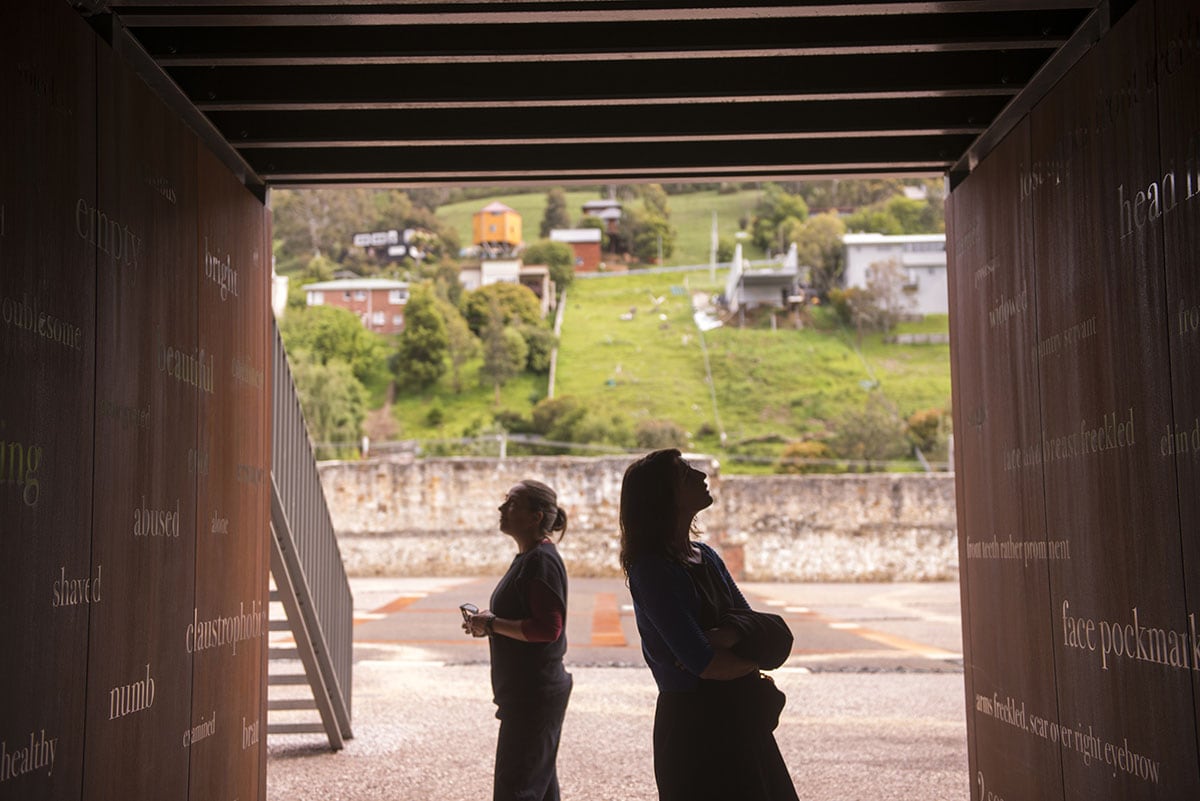 Houses and parks now line the banks of Hobart Rivulet, but back in the 1800s the Cascades Female Factory site was quite a distance from Hobart – perfect for keeping the women there as far as possible from the corrupting influence of the male convicts!
The women were also convicts, and this UNESCO World Heritage site provides visitors with a unique insight into their lives and struggles as they sought to serve their time and reintegrate into the community. 
I strongly recommend the 'Heritage Tour + Her Story' ticket (from $35pp) for the immersive and utterly compelling storytelling!
Children receive a free 'Factory Tales' activity book that will have them searching high and low to fill in the blanks.
If you have the time you might like to walk to the site from central Hobart up the bubbling Hobart Rivulet. And after you're done you can keep walking just a little bit further to Cascade Brewery where you can indulge in tastings of their entire range at the Brewhouse (see below for a tour option!).
Cost: $8 basic entry | $18+ for tours per person
More: Cascades Female Factory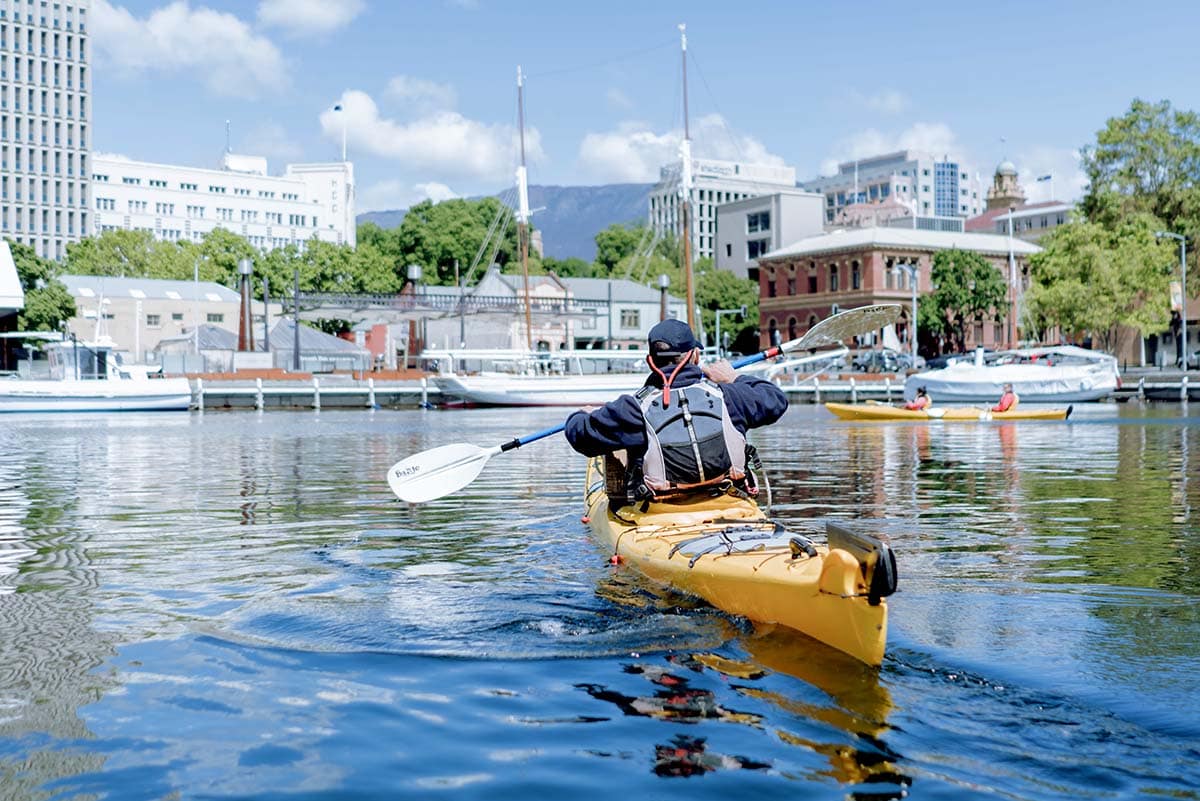 Take to a kayak and get a very different perspective on Hobart! 
Roaring 40s Kayaking offer a few different tours, but I think their 2.5hr Hobart Kayak Tour is the best bang for your buck. 
The tour departs from historic Battery Point, taking you past craggy shores, tall wooden sailing ships, and into the mirror-flat waters of Sullivans Cove where you'll relax with a lunch of delicious fish and ships from one of Hobart's famous fish punts!
These tours aren't just for adults either with younger paddlers (7 years or older) teamed up with either an adult or one of the guides so they too can hopefully spot Sammy the resident seal frolicking in the cool waters.
Cost: $95+ per person
#6 - Hobart Helicopter Tour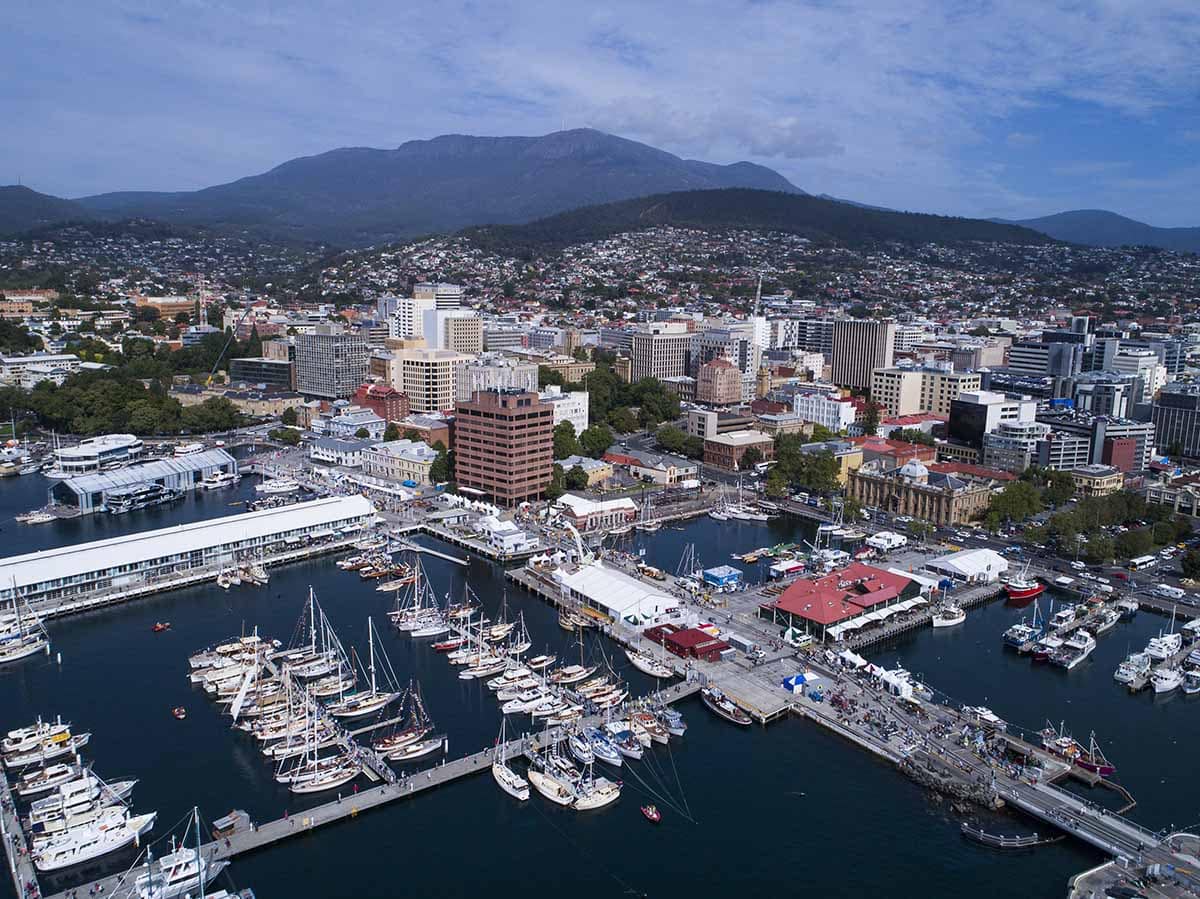 Hobart is one of the world's most beautiful cities, but just wait until you see it from the skies!
A 15-minute helicopter tour of Hobart is the ultimate indulgence, and the perfect way to soak up its unique colonial character.
The oyster-rich waters of Barilla Bay, the sandstone elegance of Government House and nearby Botanic Gardens, the soaring Organ Pipes of Mt Wellington…this is one Hobart sightseeing tour you will never forget!
Cost: $145+ per person
#7 - Derwent River Harbour Cruise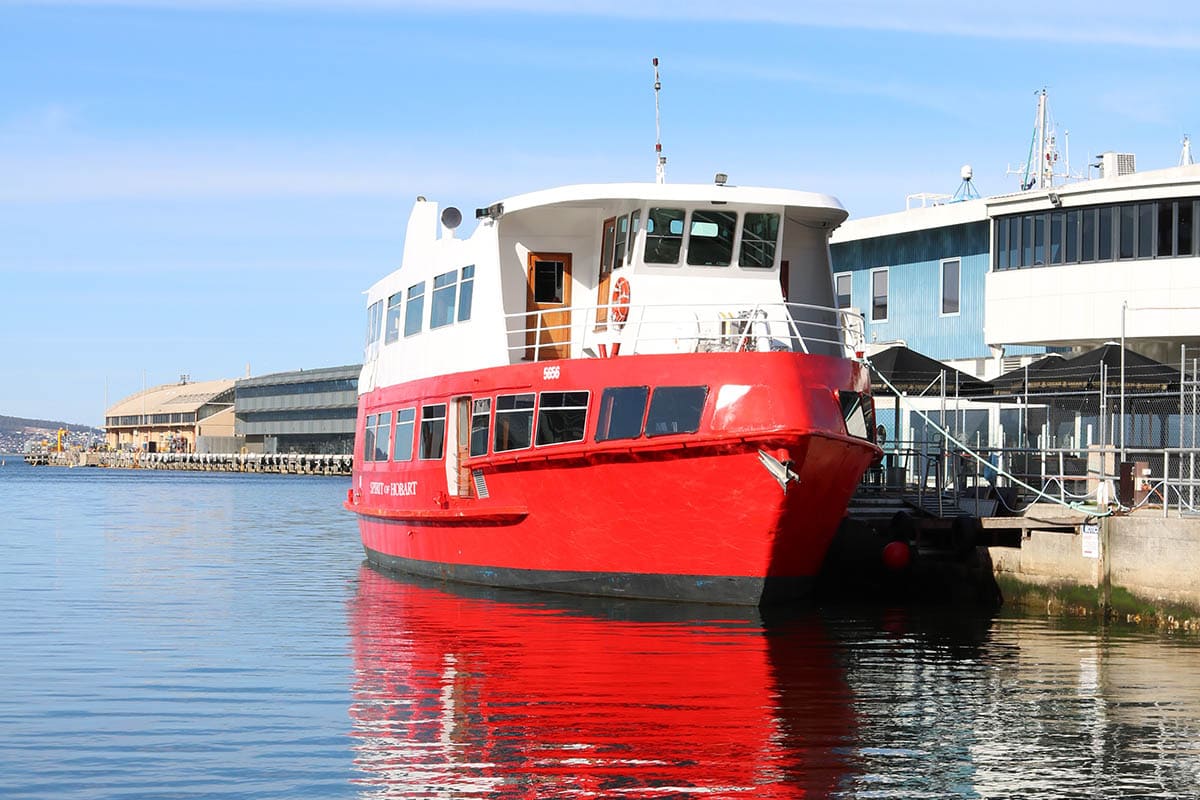 You can't miss the bright red boat of Hobart Historic Cruises cruising its way up and down the beautiful Derwent River. They have been a favourite with visitors for more than 30 years and you'll love their motto of "…first class service at affordable prices…"
1-hr morning and afternoon cruises are available, but if you're interested in having a meal while taking in the views then I recommend booking either their 1.5hr 'Lunch Cruise' or 2-hr 'Dinner cruise' (including a free wine!).
Cost: $30.80+ per person (1-hr cruise) | $41.80+ (lunch cruise)
#8 - Free Hobart Walking Tours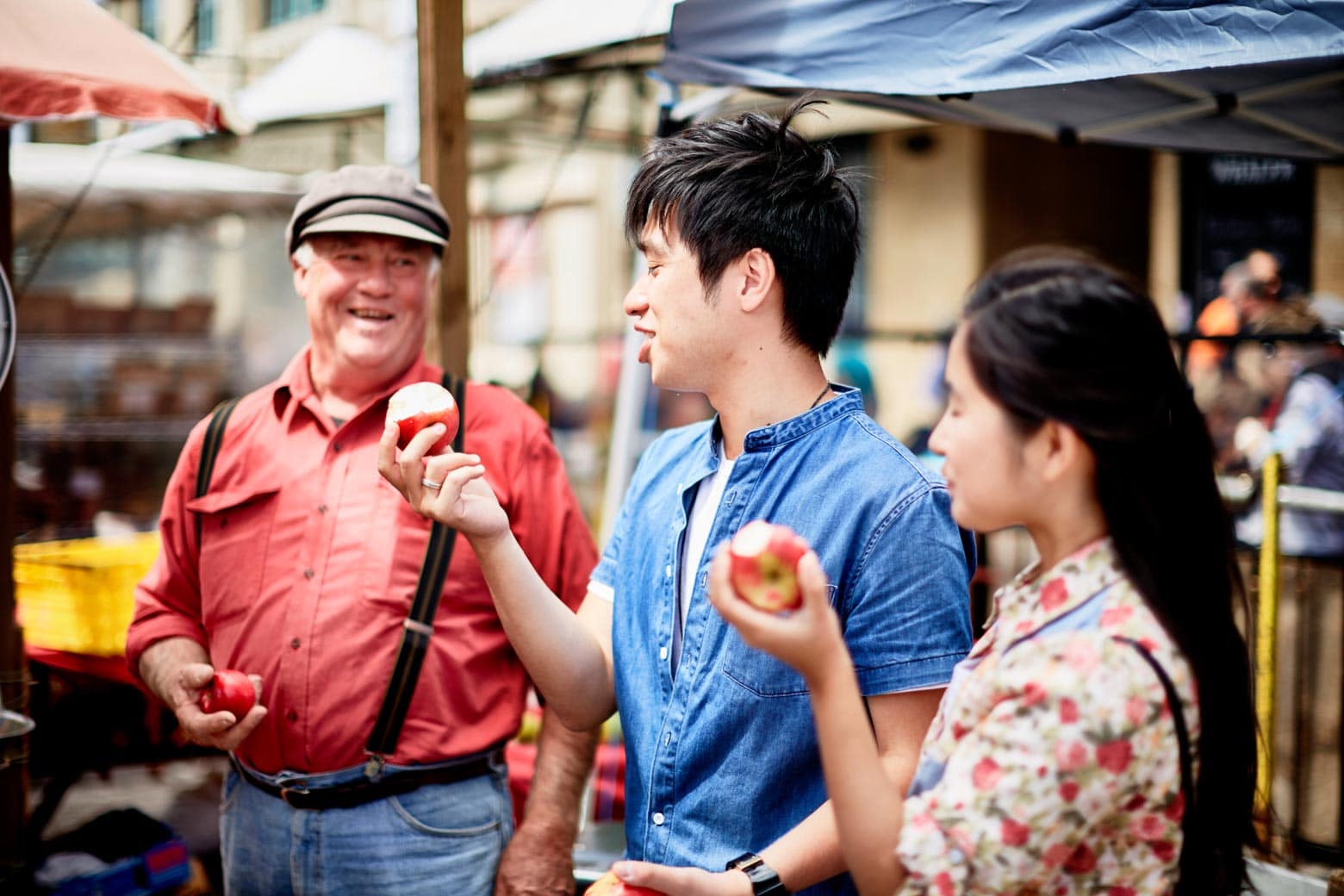 A walking tour is a relaxed way of discovering the major sights of a new city, before deciding where you'd like to spend more time – and it's even better when payment is totally optional!
Hobart Free Walking Tours run two different tours, both lasting 2 hours. The 'Intro to Hobart' runs daily and takes you through historic Battery Point, Salamanca waterfront and central Hobart, while the spooky 'Hobart Ghost Tour' runs roughly once a week (mostly Saturdays).
Don't worry if you've never done one before. Simply book yourself a slot on their website and then enjoy the Hobart city tour. When it's finished you tip your tour guide as much, or as little as you like based on how much you enjoyed the tour 😊 
It's really easy and a great way of keeping your holiday expenses down!
Cost: FREE
#9 - Botanical Gardens Self-Guided Walking Tour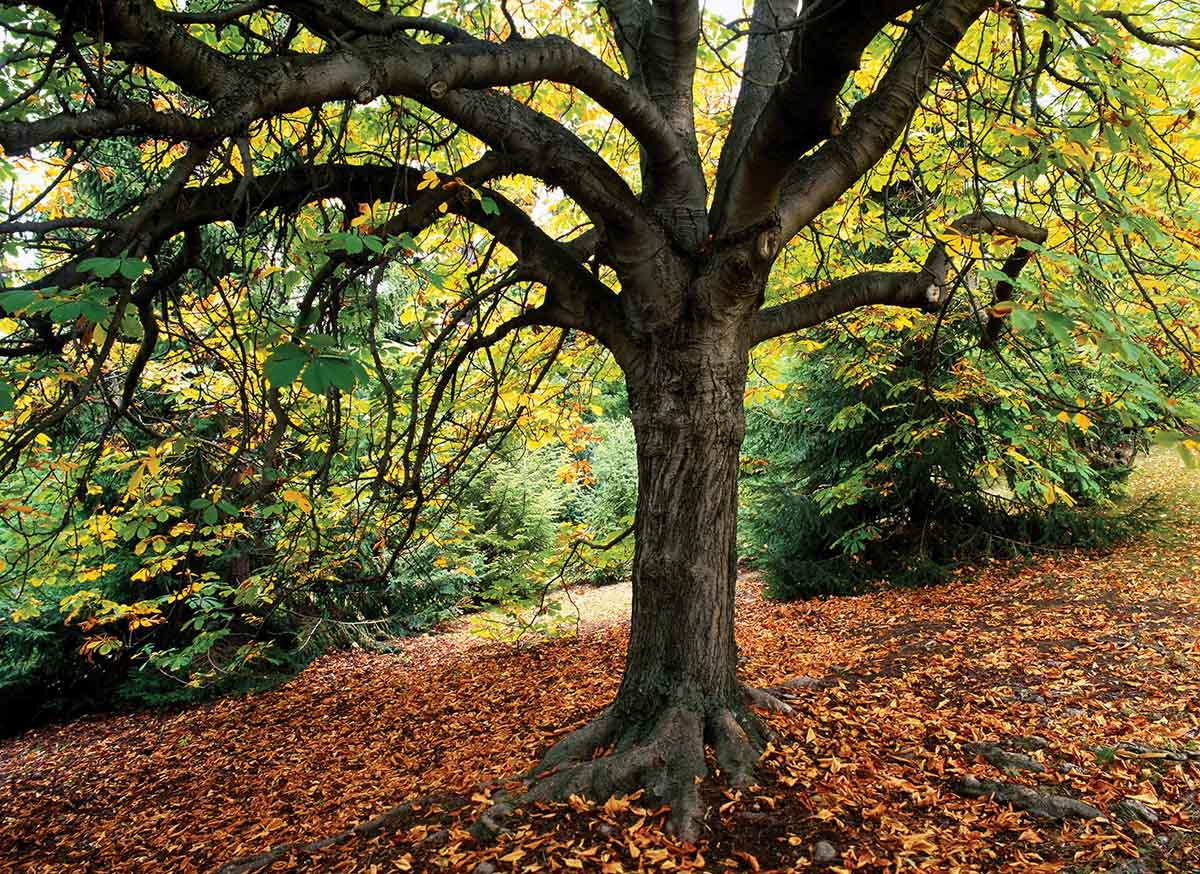 The beautiful Royal Tasmanian Botanical Gardens are one of the city's oldest and most popular attractions.
A network of lovely trails extend across the gardens, and there are plenty of grassy lawns where you can have a picnic or simply lay back and watch the boats on the Derwent River.
You'll find the gardens on the northern side of Hobart CBD. – about 15 minutes walk, or you could take the Red Decker bus (see above). On arrival, stop by the Visitor Centre and ask about their self-guided walking tours!
Cost: FREE
#10 - Battery Point Sculpture Trail
If you visit Salamanca Market or the waterfont there's a good chance you'll see a giant '1833' sculpture by the silos – this is the start of the Battery Point Sculpture Trail, one of the most interesting Hobart walking tours!
Celebrating the maritime history of the Battery Point district, the trail takes about an hour and showcases many old buildings, slipways and other points of interest. Allow another 30 minutes or more to return via Hampden Road and Arthur Circus – Hobart's cutest little street! 
Cost: FREE
More: Battery Point Sculpture Trail
#11 - Urban Art Walls Trail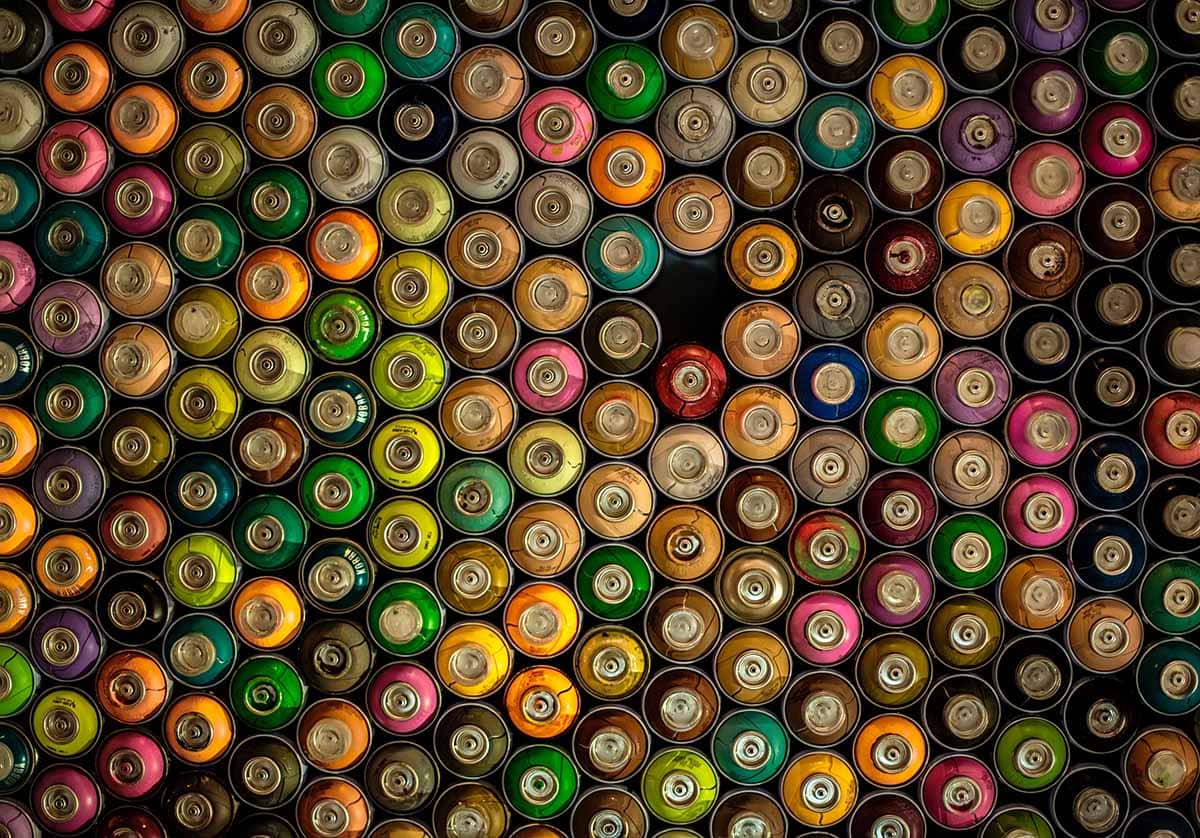 When does graffiti become art? When it is created by some of Tasmania's best and up-and-coming artists!
Hobart's alleyways and buildings are awash with colour, and this free walking trail takes you to all the best artworks where you can capture some incredible pics for Instagram!
Cost: FREE
More: Urban Art Walls Trail
#12 - Hobart Cafe Culture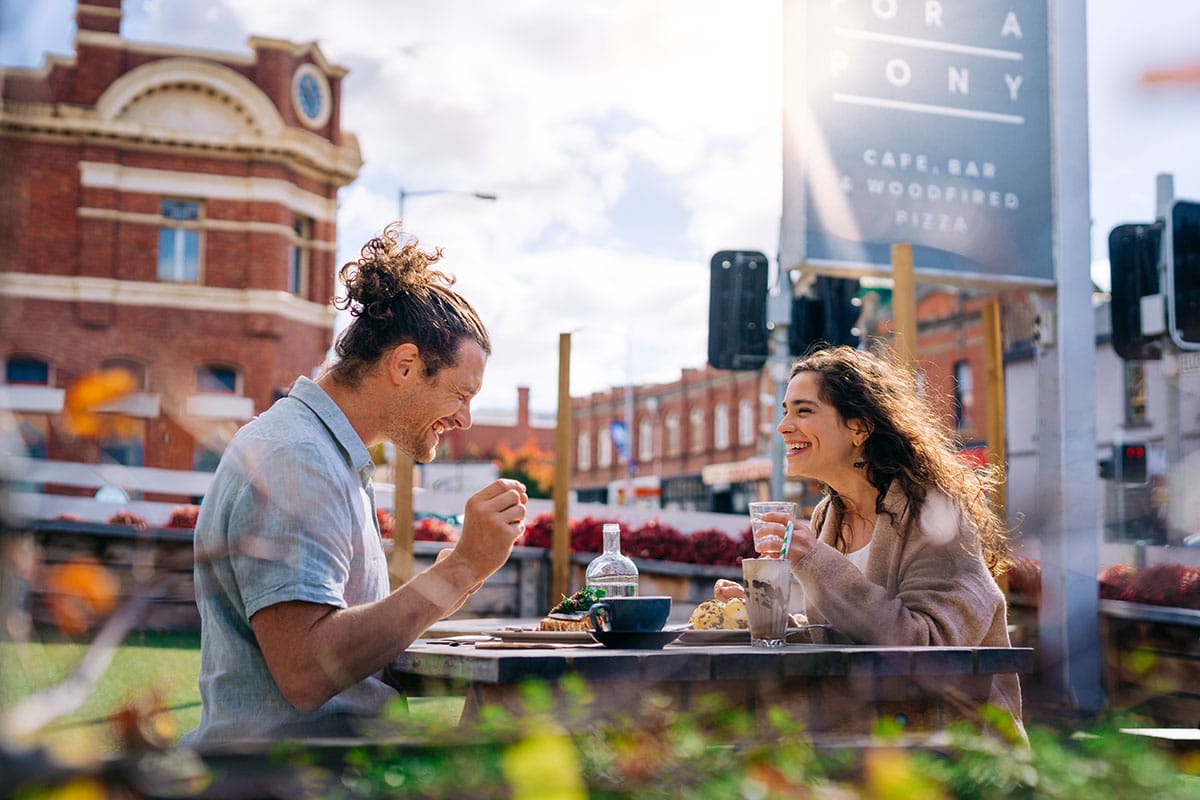 One of my favourite ways to learn about a city is through its food!
Hobart's cafe and coffee scene has exploded in recent years and whether you're in historic Salamanca, cosmopolitan North Hobart (NoHo) or sunny Sandy Bay your options are phenomenal. 
The 3-hr Hobart Cafe Culture tour is a lot of fun and you're guaranteed to not only get a good feed – included tastings vary with the seasons – but to also say g'day to the locals and get a feel for daily life in Hobart. 
It's the perfect way to start your day!
Cost: $65+ per person
#13 - Mamma Rosa's MastaPasta Class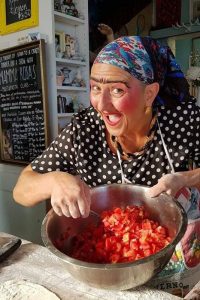 How does an evening full of laughter, pasta and a cheeky yet irrepressibly lovable nonna sound?
Mamma Rosa's wit is as sharp as her best kitchen knife, and by the time the night is over you'll be rolling under the table with laughter, a full belly (three courses!) and a newfound appreciation for the finer points of making, and eating pasta!
Cost: $90+ per person
#14 - Hobart Alcohol History Tour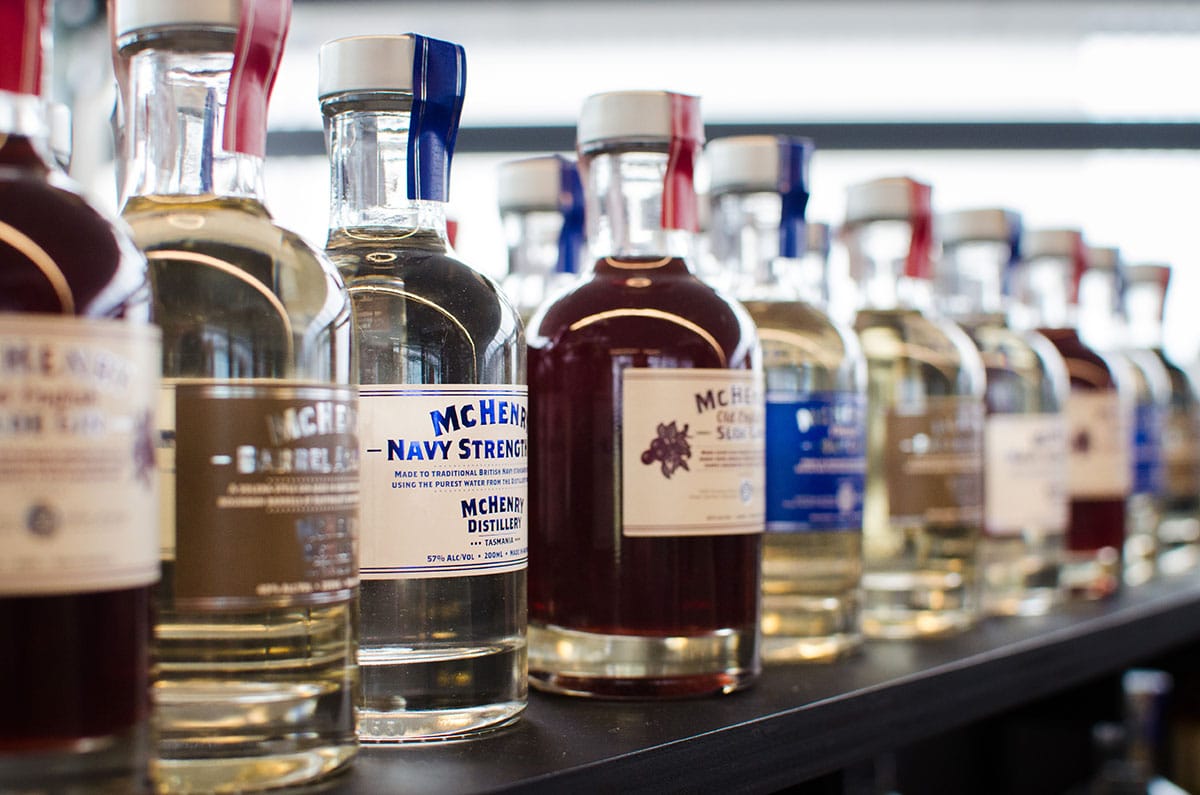 With such a long convict history you can understand how alcohol played a significant role in Tasmania's early colonial days.
'Rot gut' is a fair description of what they used to drink – and it is nothing like the high quality whiskies, wines, gins and beer being produced across the island these days.
Best Shiraz in the world? Check! Best whisky in the world? Yep! Best gin in the world? You bet!
This 2-hr walking tour will take you to some of Hobart's historic neighborhoods where you will learn about the city's colonial heritage and the changing trends of alcohol consumption through the years. 
And of course no tour like this would be complete without the chance to taste some delicious wines, spirits and ciders!
Cost: $70+ per person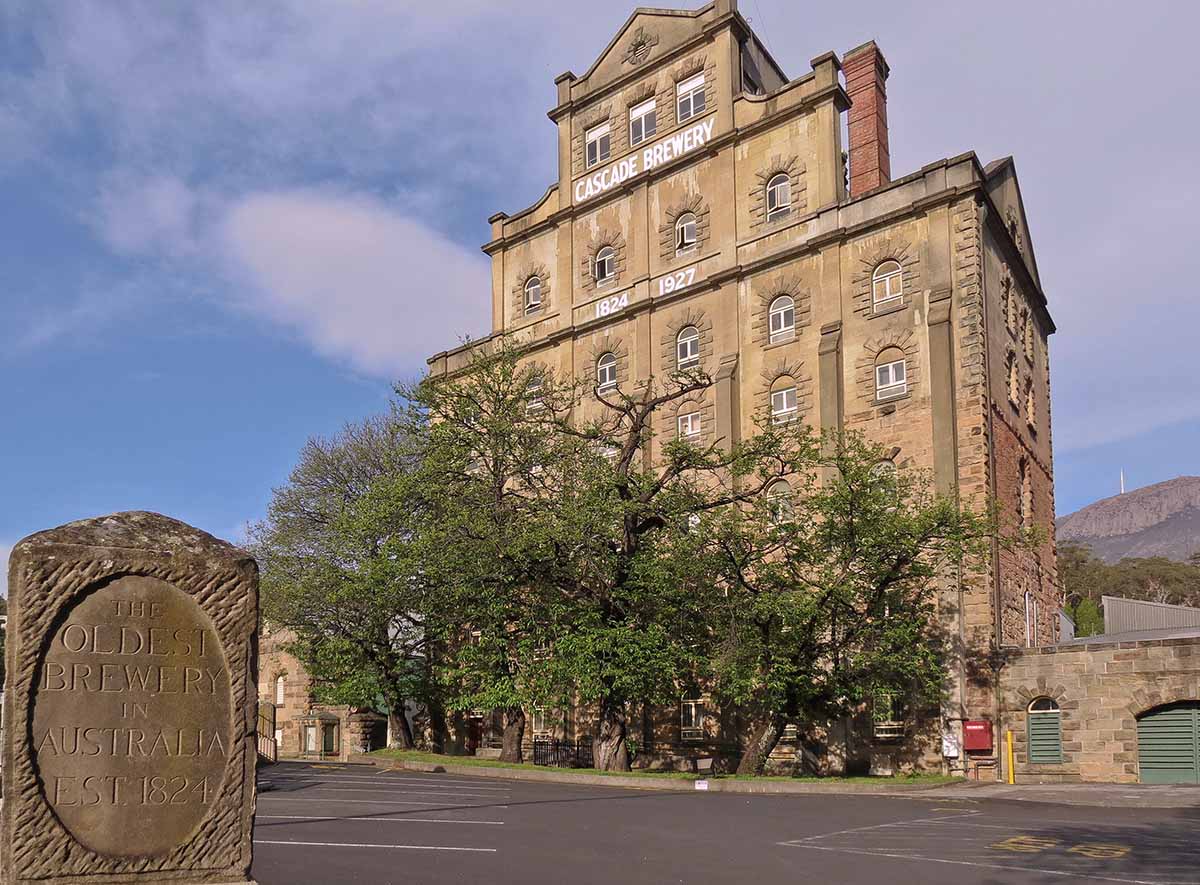 Australia's oldest brewery, for nearly 200 years Cascade has been combining the pristine waters and aromatic hops of Tasmania to produce some of the nation's best beers.
A 1.5-hr guided tour of this historic site is a real eye-opener as you not only learn about their brewing process, but about the stories behind the people that have worked there over the years as well.
The short and sweet tour finishes across the road in the gardens of the Brewhouse with a few free tastings of their best brews.
Cost: $33+ per person
#16 - Craft Beer and Brewery Tour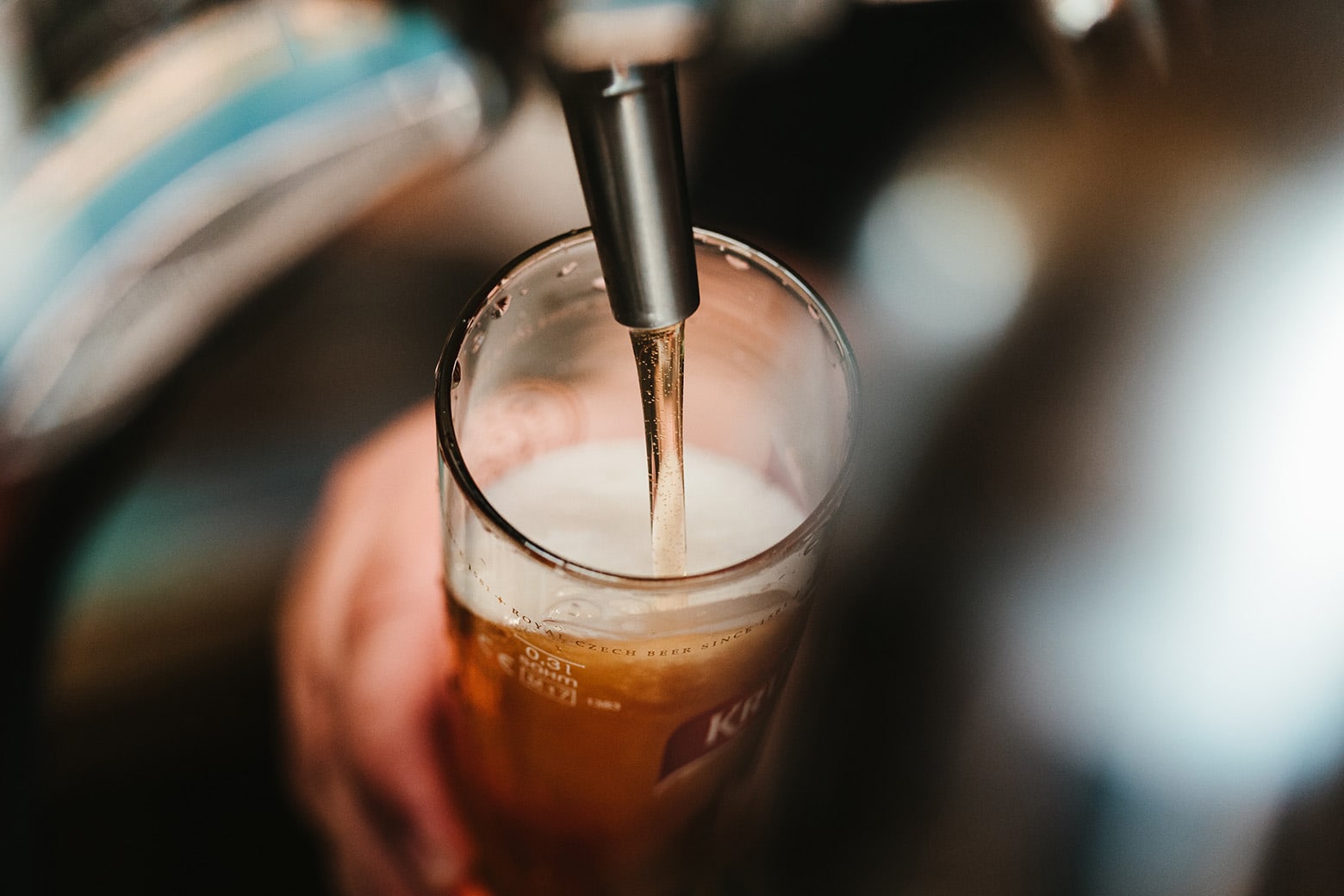 Hobart has experienced a booming craft beer scene in recent years. 
Hoppy India Pale Ales, rich stouts, sour saisons, easy drinking lagers…no matter what your preference there is bound to be a Tassie craft beer with your name on it!
This 6-hr 'Hobart Hops' tour is a relaxing all-day affair, starting with Cascade Brewery and then diving deep into the many craft beers on offer back in town – tastings galore of course, and a delicious lunch included!
Cost: $190+ per person
#17 - MONA Museum + Moorilla Winery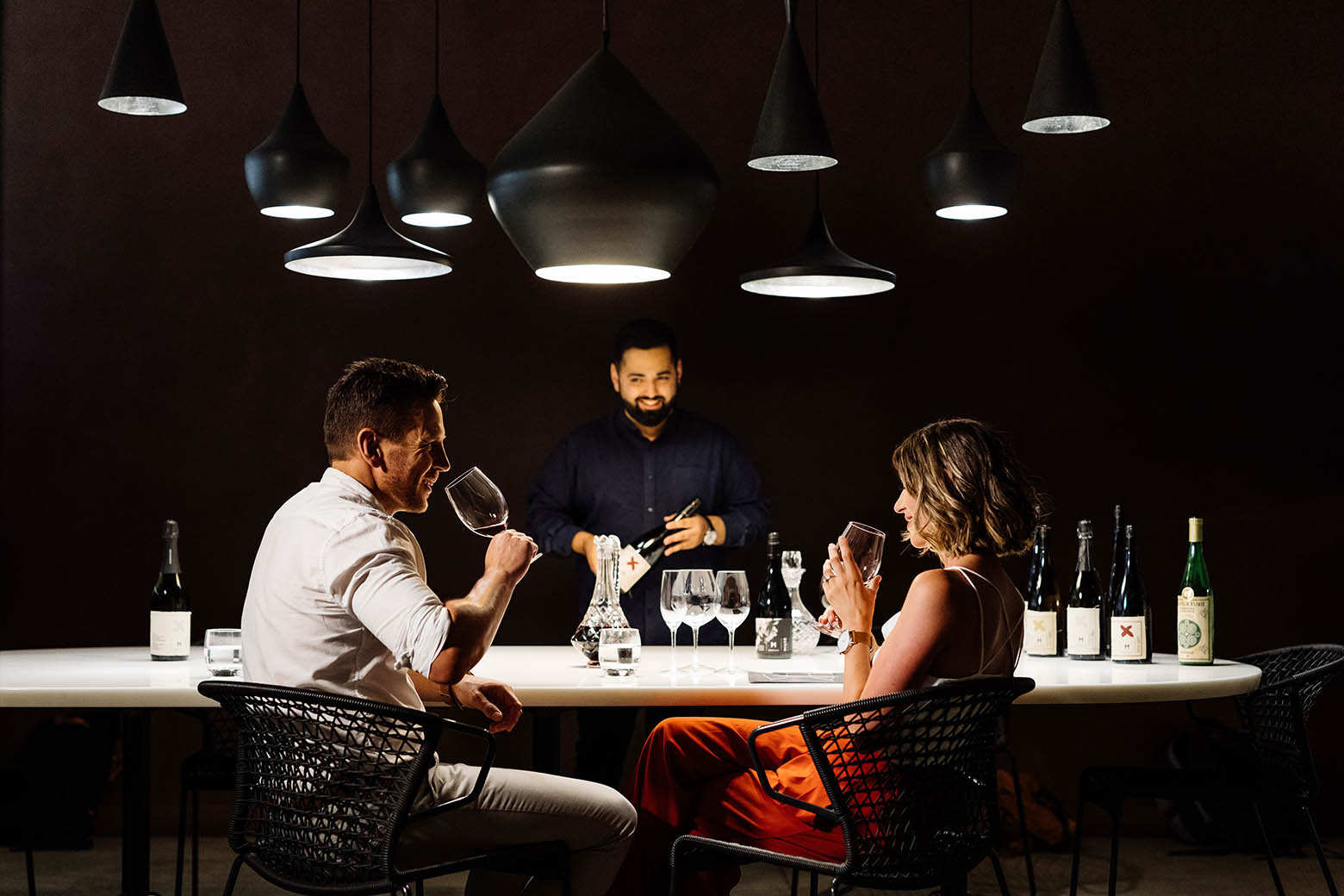 Sleepy little Hobart didn't know what hit it when the Museum of Old and New Art (MONA) opened its doors to the world!
Considered to be one of the best privately owned collections in the world, this museum is like no other.
Bizarre, confronting, smelly (at times), dark and downright hilarious! It's one of those places you have to see to believe, and 10 years from now I guarantee you'll still be saying, "Do you remember that time…" 😂
It's obvious when you get there, but many visitors don't realise Moorilla Winery is right next door, and combining a wine tasting with museum entry makes for the perfect day tour!
Cost: $165+ per person (includes FREE ferry ride from Brooke Street pier to MONA and a seasonal lunch at the stunning Source restaurant)
To help with your planning I've also reviewed all the hotels, apartment and caravan park options in and around Hobart.
Luxury
Award-winning MACq 01 is right on the waterfront and is the best inner-city luxury option.
Mid-Range
For a great all-rounder suiting couples and families, you can't beat the RACT/RACV Apartment Hotel near Salamanca. It's just minutes from the Salamanca Markets!
Budget
For a cute and quirky budget option have a look at the Alabama Hotel in central Hobart. The rooms are lovely and they also happen to make a mean cocktail at their awesome little balcony bar!
Caravan Parks
Discovery Parks has two fantastic options – Discovery Parks Hobart and Discovery Parks Mornington. Both are perfect as a base for exploring Hobart, the Coal River Valley, and the Derwent Valley. Use my LAPOFTAS code when making your booking and receive 20% OFF!
My final thoughts on Hobart sightseeing tours
As you can see, depending on your interests there are plenty of different Hobart tour options to keep you busy!
As I mentioned at the top, I always recommend starting with a free walking tour option and the 'Hop-on Hop-off' bus, and then to use them to work out what you'd like to experience in more detail. Hopefully there's something there that takes your fancy 😊
Maybe you've already experienced one of these tours, or perhaps there's a tour I should include in my guide?
I appreciate genuine traveller feedback as it helps improve the advice I provide to visitors. Please feel free to get in touch and let me know, or drop by the Lap of Tasmania Facebook Group and share your thoughts!
Happy travels,
Andrew.
Travel planning resources
Tasmania's remote location means there are internet 'black spots' across the island. 
A hard copy travel guide or map is the perfect backup, and I love the range from Lonely Planet.