Do you love digging deep into Tasmania's colonial history? Or maybe you'd love a relaxing base to explore northern Tasmania?
Let us introduce you to the tiny town of Evandale, Tasmania. It is steeped in history, and has some really fun festivals for the whole family. Keep reading to learn more about this wonderful 'Tiny Town of Tasmania'!
---
This page contains affiliate links. If you book or buy something through one of these links, we may earn a small commission (at no extra cost to you!). Read our full disclosure policy here.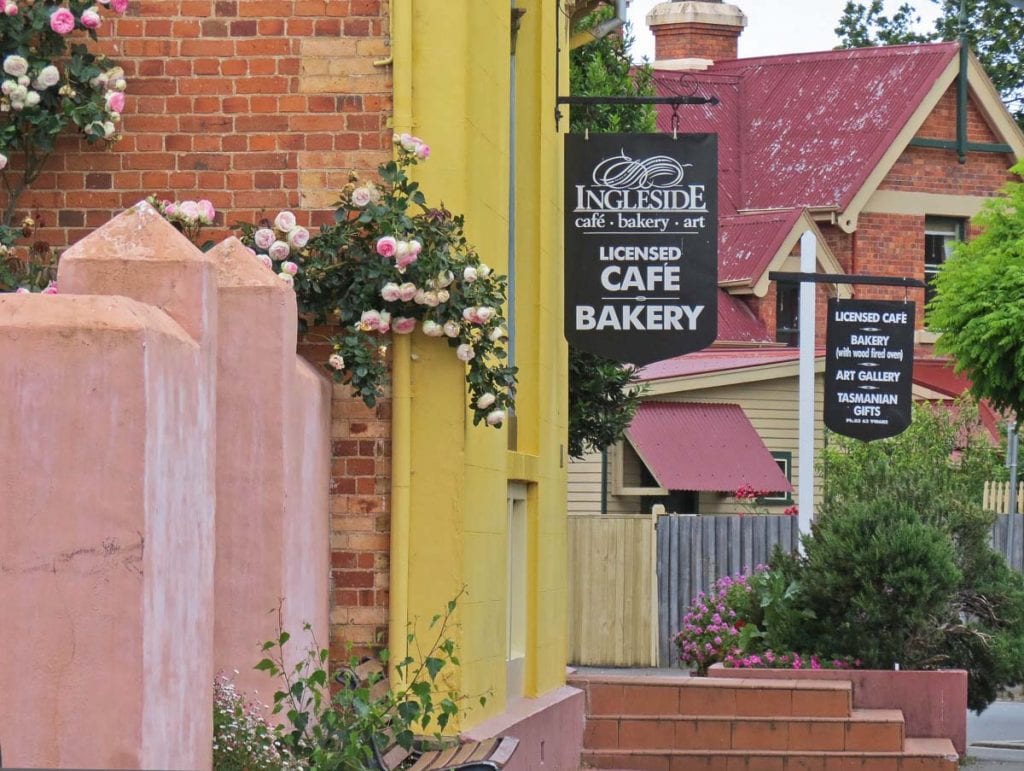 Is the tiny town of Evandale the most picturesque in Tasmania?
As a Richmond Village local I'm a little bit biased, but it would have to give it a run for its money!
If you enjoy immersing yourself in Australia's colonial history then Evandale is a "must" for your Tasmania road trip itinerary.
The stunning sandstone architecture of a bygone era, the rich artistic pedigree of the region, the famous residents of yesteryear…if you're not careful you'll find yourself browsing the real estate pages 😂
Just 5 minutes from Launceston Airport, 20 minutes from Launceston itself, and a smidge over 2 hours from Hobart, Evandale is central to many of Tasmania's best attractions, making it the perfect base to stay a couple of nights.
Keep reading to learn all about its place in Tasmanian history, and how much fun a visit to Evandale can be!
---
Stories of Evandale, Tasmania
Gosh… where do I start?
The more I looked, the more fascinating stories I encountered – twisting and turning around each other in tiny bowties of serendipity.
I'm not normally a history buff (food is my weakness!), but I now understand how addictive it can be to trace a story back through the centuries, and to realise how so much we take for granted today is built on the actions – for good or bad – of our ancestors.
I won't rabbit on about all the stories I discovered – we'd be here for days – but instead I'll focus on three characters that really grabbed my attention; James Cox, William Cox, and George William Evans.
James Cox (1790–1866) and William Cox (1764-1837)
As you'll soon see, one of Evandale's biggest attractions is Clarendon House. Only a man as rich as James Cox could have ever dreamed of building such a magnificent estate – claimed by many to be the finest example of Georgian architecture to be found anywhere in Australia.
I couldn't find a lot more to James' story, but it is when we step up the family tree to his father – William Cox – that things get very interesting.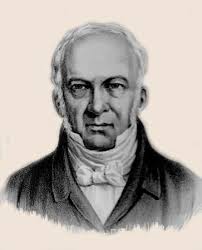 Students of colonial Australian history may recognise the name, because in 1814-15 William Cox was the first person to build a road across the Great Dividing Range in NSW. This was huge feat for its time, opening up the vast western plains to the many English settlers arriving in Sydney and wanting a place of their own to call home.
Now that in itself was a pretty incredible achievement, but as I dug deeper I noticed a connection to William Cox that doesn't seem to get much attention in the history books – George William Evans.
---
George William Evans (1780–1852)
Stepping back a few years, George William Evans began his time in Sydney as a shopkeeper in Parramatta. But as a trained surveyor he quickly found himself being called upon for numerous surveying roles around the fledgling colony.
For years the Great Dividing Range had proved an insurmountable natural barrier to the colony, but with numbers growing fast the Governor of the day (Macquarie) knew that a 'passage to the west' was needed.
The explorers Blaxland, Lawson and Wentworth first found a way across the mountains to what is now known as Mount Blaxland (guess who named it 🤣), but it was George Evans who was commissioned by Governor Macquarie to follow in their footsteps and survey the route for a future road.
George Evans was successful, and in continuing through to the location of present-day Bathurst he effectively made the first full crossing of the Great Dividing Range by a European, with old mate William Cox and his road gang following swiftly on his heels!
In recognition for this momentous achievement George William Evans was presented with £100 and 1000 acres of land in… Van Diemen's Land! (near Richmond, just minutes from my home)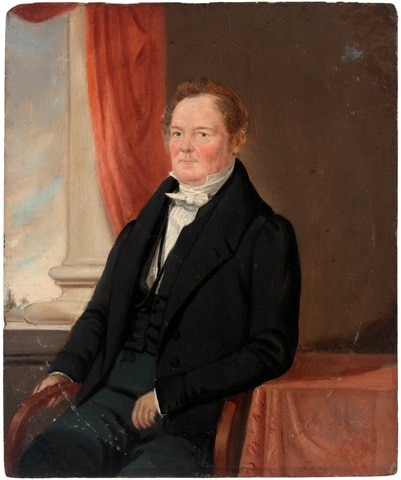 George William Evans had an interesting time in Tasmania. Rising through the ranks, he eventually become Surveyor General for Van Diemen's Land… but only briefly, as his dubious practice of handing out extra parcels of land to his mates finally caught up with him, resulting in a classic case of "I wasn't sacked, I resigned" and he promptly sailed for England to clear his name.
Was it George's good relationship with Governor Macquarie (who explored the region back in 1911 while traversing the island) that sealed the deal? I can't quite work it out. But while Evans was still in England, a tiny little town on the banks of the Esk River was named in his honour.
First, Evansdale in 1829, later changing to Evandale in 1836. That's one way to make your mark on history!
But that's not all.
You'd think that with a town named after you that you'd make it your home… but not George. He moved back to Sydney in 1832 before finally travelling back to Van Diemen's Land in 1844 and living out his last days in the northern suburb of New Town (a rural retreat for the gentry at that stage in history), and Macquarie Street in central Hobart where he died in 1852.
In a strange twist of fate, I stumbled onto some notes that mentioned George William Evans' final resting place as being the St John's cemetery in New Town.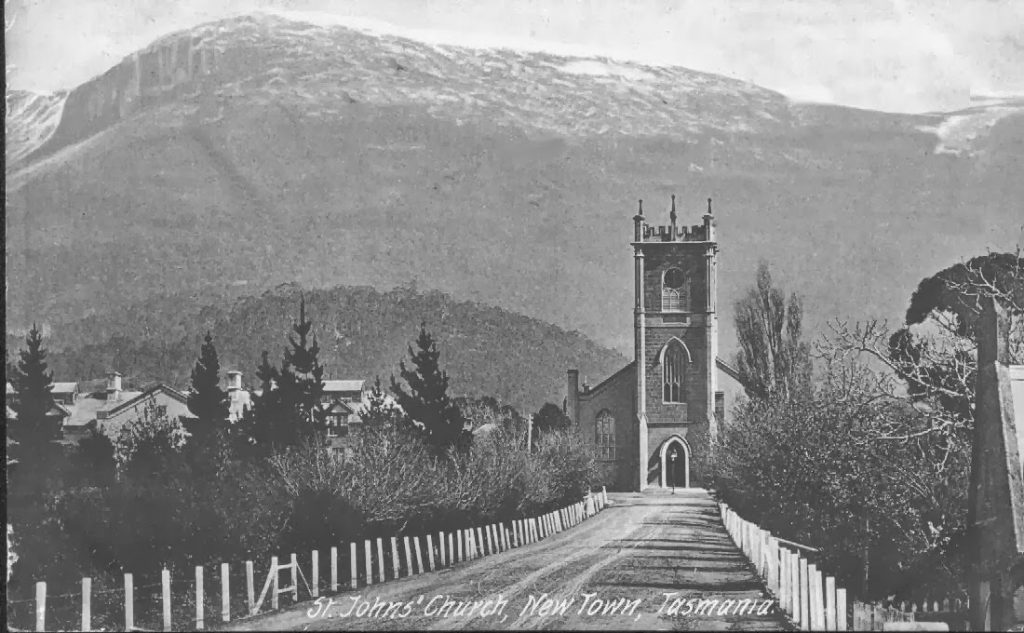 Now, here's the thing. My office is literally right next door to St John's and I had never heard, or seen any sign of a cemetery in the area… and this got me interested. Where could it be?
A search on Google Maps found nothing. Even curiouser.
It was only when I found a website for the 'Friends of the Orphan Schools' that I worked out what had happened.
George William Evans WAS buried there, but in 1963 many of the tombstones and vaults were moved to Cornelian Bay Cemetery down by the water – except George's.
George William Evans' headstone can now be found in the cemetery of St Andrew's Anglican Church in… Evandale!!
As for his coffin, I'm not really sure. You would expect it to have been moved at the same time, but that's where my research hit a brick wall. If you can help me out, please get in touch!
But what about all the other people who had been buried at St John's?
It appears they are still there, in completely unmarked graves and with hardly anyone left to remember. To say I was gobsmacked is an understatement!
If you're interested you can find the old burial ground here on Google Maps.
Access to the site is easy from the street, but for more information you could join one of the tours of the old Orphan School that occur a few times during the year, led by keen volunteers who are trying to keep these stories alive (tours can also be booked for groups of 10 or more people).
Click here to learn more about the Orphan School
---
More stories from Evandale
I hope you liked these little insights into the history of Evandale. As I mentioned, there are so many more stories that I'm sure you'll love discovering.
John Batman – Should we remember him as the founder of Melbourne? Or as a slaver and slaughterer of dozens of Tasmanian aboriginals?
The abandoned water tunnel that was supposed to supply Launceston with water from the South Esk River?
The artistic epiphany of painter John Glover as he discovered the beauty of outback Tasmania late in life, brush and easel in hand?
Here's where you can learn more:
---
Things to Do in Evandale
So with our history lesson done and dusted, let's have a look at all the fantastic things to do in Evandale and some special events to put in your calendar!
Indulge in shopping, antiques and art
Just like your favourite pair of socks, Evandale feels 'right'. It is your quintessential tiny town, and like many of Tasmania's best they provide a lot of quality shopping options.
With so much history in the region it isn't surprising that antiques make an appearance, and you'll lose yourself for hours in Anteiku Antique and Collectibles, Amnesia Antiques, and Evandale Antiques. I really like the look of Anteiku – their Facebook page is always being updated with lots of very special items.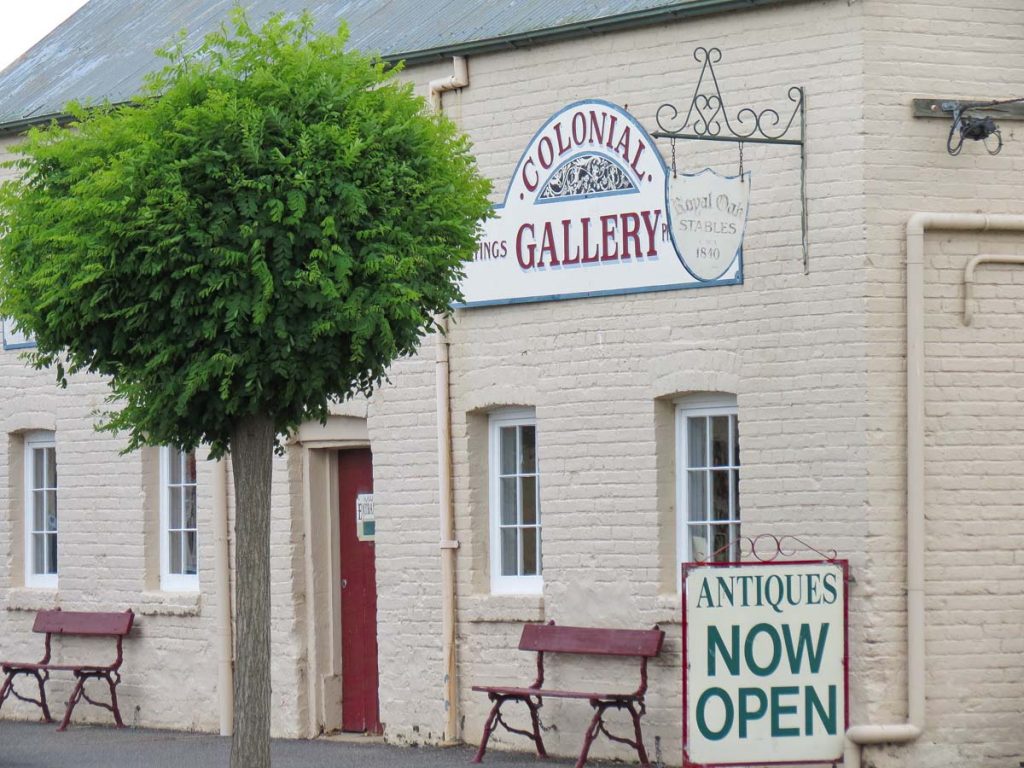 Arts and crafts are also popular in Evandale. One of our readers pointed me to a fantastic little store called Wattlebird that I feel is a 'must visit' if you'd like to take home a small piece of Tasmania.
Ceramics, stationary, fashion, flowers, and more, Wattlebird is…
"… a trove of unique and beautiful designer art, ceramics, fashion, homewares & jewellery from makers local and beyond."
Lovers of leather don't miss out either, with Lake Leather the ideal place to pick up a top quality, handmade leather souvenir. Ladies will love the range of exceptional handbags, while blokes are guaranteed to like their leather wallets and duffel bags.
---
See 'The Glover Prize' winners
It's hard to believe that a town as small as Evandale is actually the home of Australia's most prestigious landscape art competition – The Glover Prize.
John Glover was another colonial who made his home near Evandale in the 1830s, and his passion was for watercolours, oils and a perpetual quest to capture on paper the unique qualities of Tasmania's light.
He lived in Tasmania less than 20 years, and yet in that time his artworks evolved to such an extent that he now known as the father of Australian landscape painting.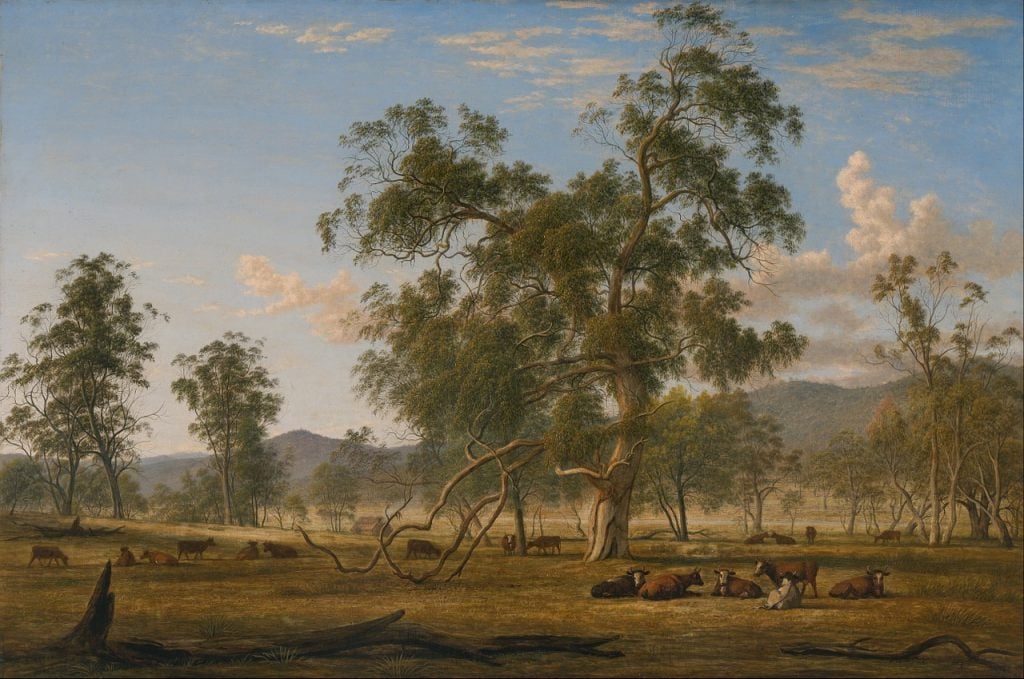 $50,000 is the grand prize, and if you can time your visit for the March long weekend then you'll be in for a real treat! All of the finalists' paintings are exhibited at the Falls Park Pavilion in the middle of town for one week.
You can learn more here: The Glover Prize
---
Fun at the Evandale Market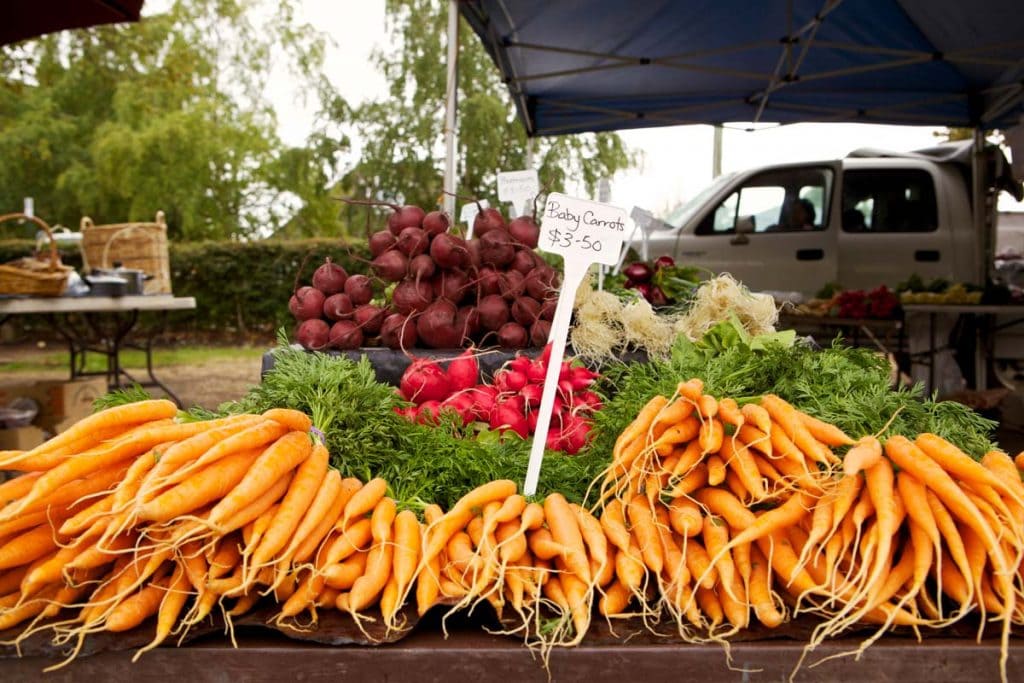 Every Sunday morning you need to get yourself down to Falls Park between 8am and 1:30pm for the Evandale Market. There's lots of locally grown fruit and veg for the pantry, handmade clothing and knick-knacks, tasty treats to snack on, and even pony rides for the children.
Find out more here: Evandale Sunday Market
---
Soak up the history and Georgian architecture
With every step you take down the pretty streets of Evandale the years fall by the wayside.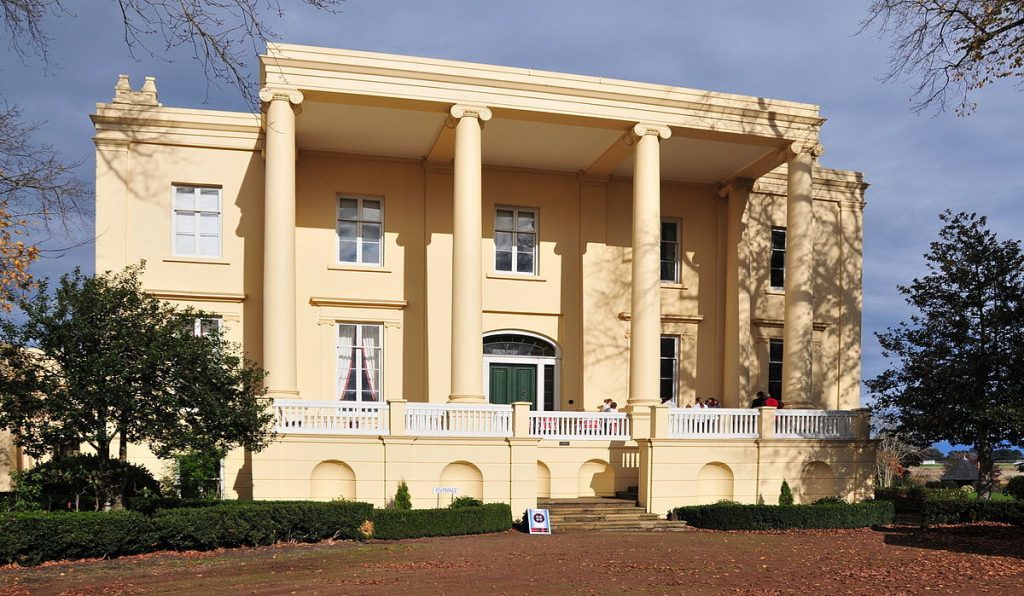 You'll want your camera at the ready, and maybe even an extra memory card because around every corner is another example of gorgeous Georgian architecture.
Other historic buildings that will catch your eye around town include Blenheim, Fallgrove, the old Saddler's Shop and Solomon House. There a great brochure you can pick up from the Evandale Tourism Information Centre that links them all together and tells you more.
---
Evandale Village Fair and National Penny Farthing Championships
Have you ever ridden a 'Boneshaker'?
I haven't had the pleasure, but I can only imagine the trauma to your backside from riding one of these wooden-wheeled bicycles!
The Penny Farthing must have seemed positively luxurious when it emerged in the late 1800s with its rubber tyres. Throw youthful recklessness into the mix and the emergence of Penny Farthing racing was inevitable.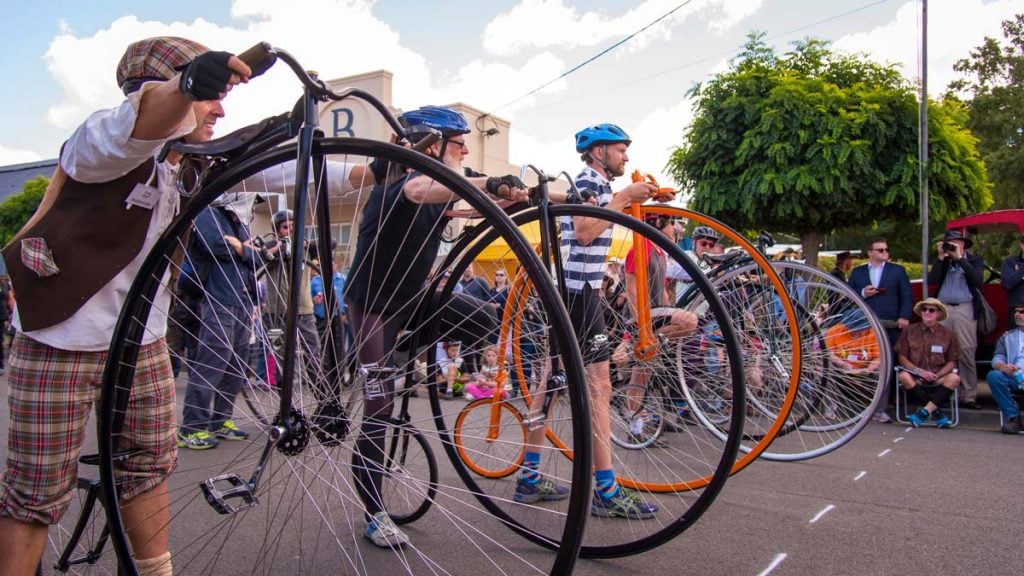 This racing tradition continues in Evandale every year on the last Saturday in February, and the Evandale Village Fair and National Penny Farthing Championship has become a mecca for bicycle enthusiasts from all over the world.
Pick a rider and cheer them on from side of one of Evandale's three streets (the course is a big triangle). Open to all ages, there are plenty of different events like sprints, relays, and even an obstacle course!
The cycling is the star of the show, but at the same time you'll also find street stalls, music and entertainment for the kids (and adults), vintage car shows, colonial costumes, with everything culminating in the Grand Parade at 1:30pm. Lock it in Evan!
More information: Evandale Village Fair and National Penny Farthing Championship
---
Things to do for the kids
We've already mentioned a few things here that the kids will love, and on top of that you'll find:
---
Other things to do near Evandale
Evandale is the ideal base to explore buzzing Launceston, Tamar Valley wine country, the historic Midlands, and the Western Tiers.
Here are some highlights within easy drive of Evandale:
---
Where to Stay – Evandale Accommodation
If you're thinking visiting Evandale, accommodation is a very important consideration for convenience, comfort, and of course your budget.
It's a small town, so places to stay in Evandale are limited. The ones I present here are what I consider the 'best of the best', and they are also within walking distance of the centre of town. All get great traveller reviews and offer excellent value, no matter what your style or budget.
I encourage you to stay local, but if you'd like to open up your range of options then Launceston is only a 20 minute drive. Check our Launceston Accommodation Guide for more recommendations.
Couples – Peg Cottage
This rustic country house is full of charm. Use their fresh breakfast provisions to prepare your own farm breakfast under the weeping willows in the garden, before strolling into town for a spot of shopping and to soak up the history of Evandale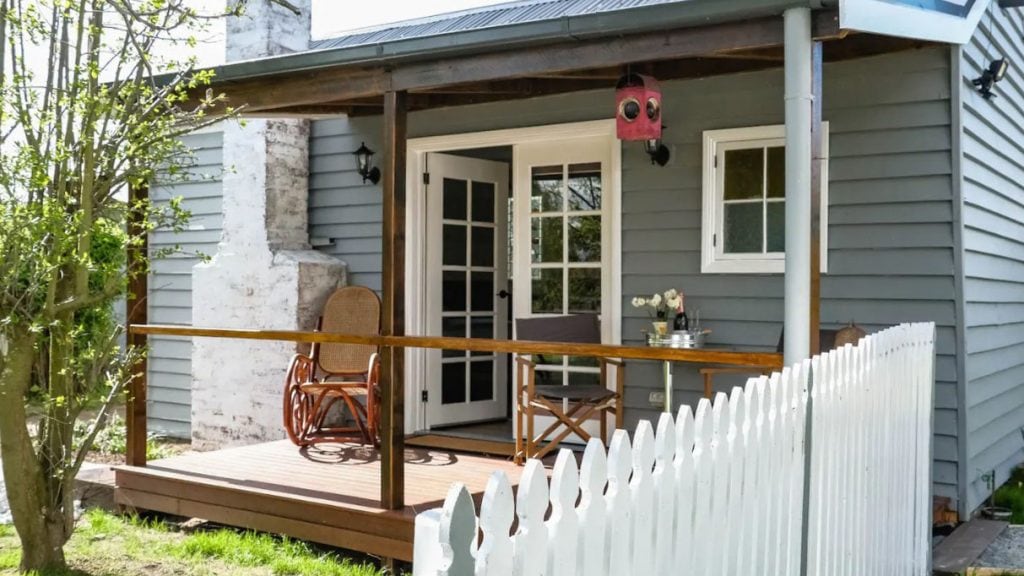 ---
Quirky Couples / Small Families – The Old Wesleyan Chapel
Have you ever stayed in an old church? This is your chance!
The Old Wesleyan Chapel was built in 1836 and is one of Tasmania's oldest Airbnb-listed accommodation options. Couples will love its quirky ambiance, and the sofa-bed option makes it a good budget option for small families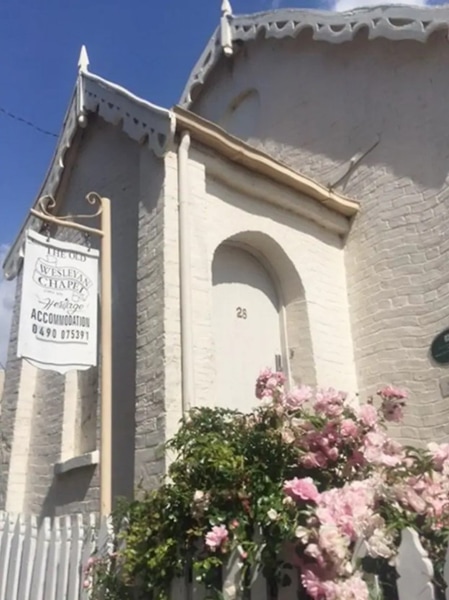 ---
Larger Families and Groups – Van Diemen's Cottage
Sleeping up to 10 guests in its 4 generously sized rooms, when you book Van Diemen's Cottage you get the run of the entire house. The kitchen is full-sized and comprehensively equipped, while the kids will love playing on the grassy lawn (just don't tell them about the Playstation or wii).
Modern and beautifully appointed, whether it's a weekend or long-term, this Evandale Tasmania accommodation is an excellent place for your family or large group to base itself for all your road trip adventures
---
Caravans and Campers – Falls Park reserve
There is only one caravan and camping option in Evandale, but it's a good one!
Falls Park Reserve is right by the South Esk River, and it is completely FREE to camp for up to 48hrs (permit required). Facilities are limited though and you will need to be self-contained. I'm not sure why, but the park can be closed to camping during the off-season, so make sure you check this link before you get there:
[Click to Check and Get Your Permit]
The closest dump point is in Evandale at Morven Park, next to Evandale Oval [Map]
Further afield you will find excellent campgrounds at:
---
Where to Eat and Drink in Evandale
As with many of Tasmania's smallest towns the dining options aren't plentiful in Evandale, but they ARE top notch!
Ingleside Bakery Cafe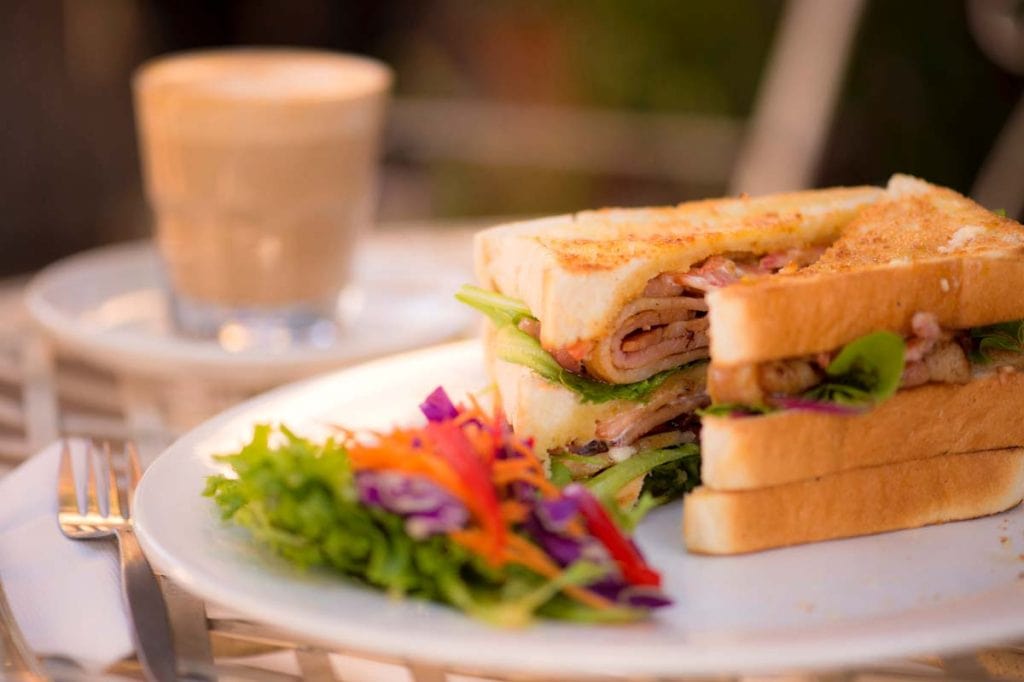 Whether it's their chunky steak and Guinness pies, towering beef burgers, or a plate full of freshly baked scones with jam and cream, Ingleside Bakery Cafe have got you covered for every meal but dinner.
They are also licensed if you're keen for a cheeky arvo ale, and well behaved dogs are very welcome in the courtyard! [more]
---
Clarendon Arms Hotel
There is a lot of history – both modern and colonial – at the Clarendon Arms Hotel.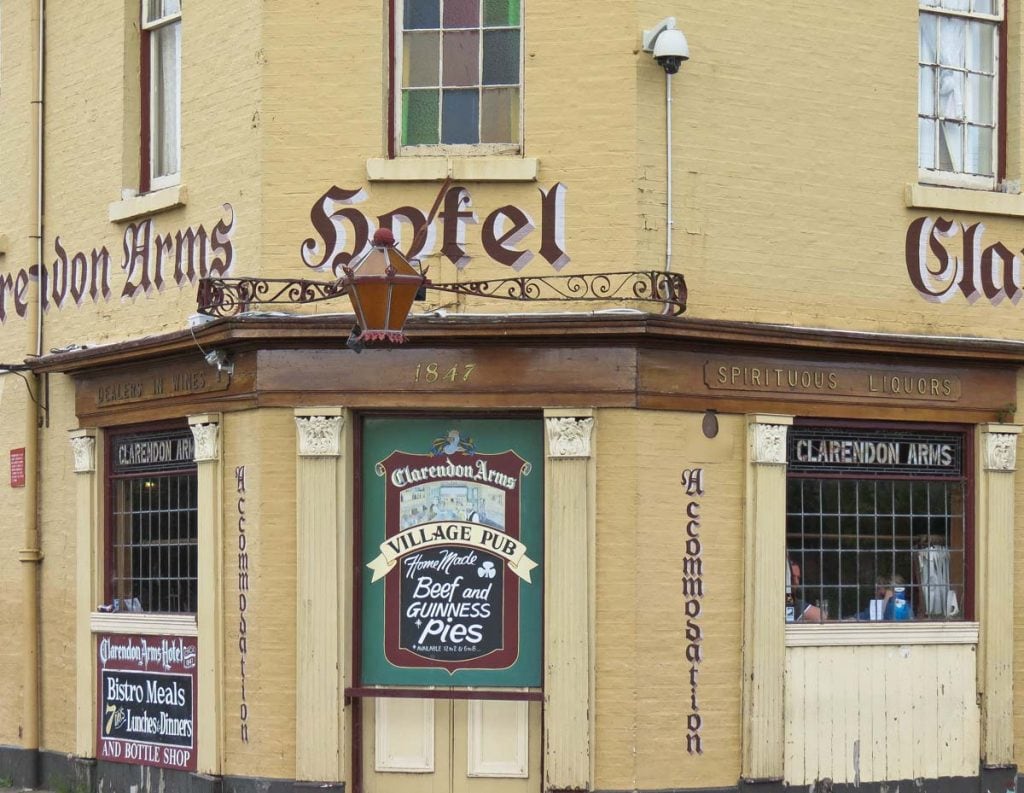 Back in the day it used to be a police building and in the beer garden you can still see remnants of the convict-built walls where Ned Kelly's father spent a couple of years of his life as a convict. More recently? The Clarendon Arms was where old mate Mark 'Chopper' Read shot one of his rivals, before being incarcerated in Risdon Prison in Hobart for six years!
Roaring wood fire, Tassie scallops, Scottsdale pork, Tasmania cheese platters…there's no chance you'll go hungry at this wonderful and cosy Evandale icon. [more]
---
Tasmanian Gourmet Sauce Company
My wife and I have enjoyed many a jar of jam or mustard from the Tasmanian Gourmet Sauce Company, but to be honest I never knew they were based in Evandale.
It's a fantastic place to visit with many free tasting options of their entire range, and paid tours of their kitchen, manicured garden and plant nursery.
Not only are they delicious but the cute little jars make the perfect souvenir of your time in Tasmania, and it's a LOT cheaper than picking one up from the airport. Just a 5-minute drive from Evandale, on the banks of the South Esk River. [more]
---
Prince of Wales Hotel
Great value eats and friendly local faces. The Prince of Wales Hotel is the place to go for a generous feed that won't break the bank.
Standard pub fare is what you'll find, and I don't know about you, but sometimes that's exactly what I need after a big day of exploration 🍺
---
More Information about Evandale
---
Final thoughts, and suggested reading…
We hope you've found this article helpful in discovering the tiny town of Evandale, and including it in your Tasmania road trip itinerary!
This article is the second in our 'Tiny Towns of Tasmania' series. Here's another gem that you'll love:
Are you still a little bit unsure which place to visit? Or maybe you'd like to bounce some ideas off other travellers or Tassie locals?
We welcome questions over at our Facebook group, so please stop by and say g'day!
We also have plenty more articles on things to see and do, and to help with your planning. Here are some of our most popular ones:
Happy travels!
Andrew.
---
Travel planning resources
Tasmania's remote location means there are internet 'black spots' across the island.
A paper travel guide or map is the perfect backup, and we love the range from Lonely Planet.