Are you planning your holiday and wondering where to see penguins in Tasmania?
These cute little feathered friends might be shy, but with my local advice and tips your family will know exactly where to go to have the perfect fairy penguin experience.
Keep reading to find out more!
This page contains affiliate links. If you book or buy something through one of these links, we may earn a small commission (at no extra cost to you!). Read our full disclosure policy here.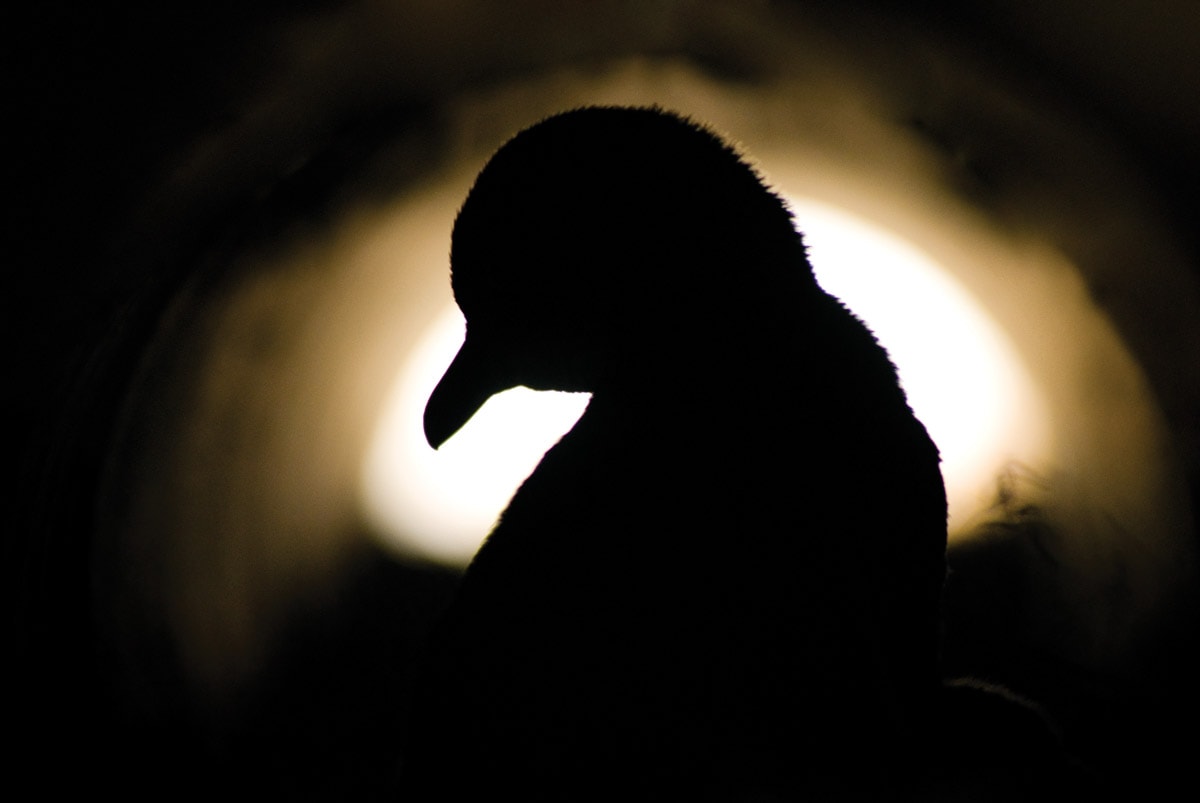 With only the cold waters of the Southern Ocean before you reach Antarctica, it isn't a surprise that penguins make Tasmania their home.
'Little penguins' are found all the way from Western Australia in the west, to New Zealand in the east. But with up to 190,000 breeding pairs of penguins, Tasmania has the largest population by far, making it the perfect place to see these cute little waddlers!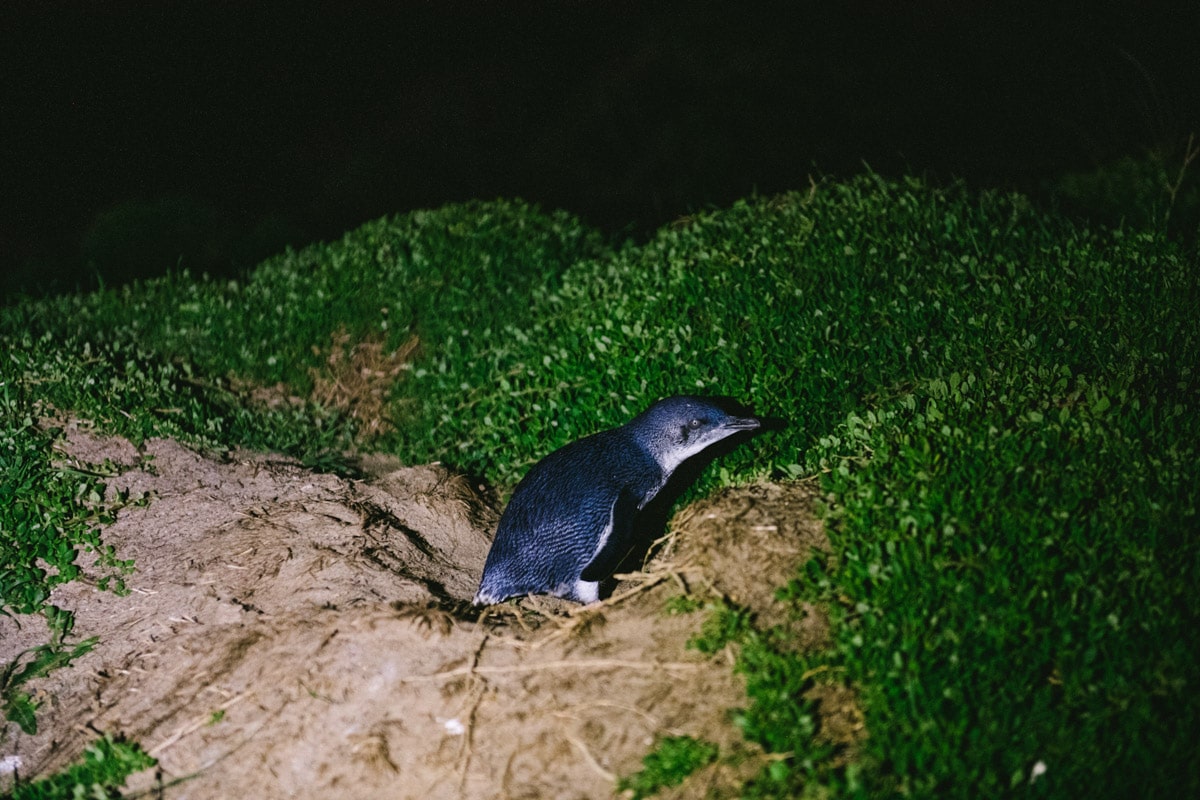 For as much as 80% of the time these amazing swimmers spend their time at sea hunting for fish – not just for themselves but for their little chicks waiting for them back home.
Every evening at sunset they call it a day and wait in the water until it is dark enough for them to emerge and walk as quickly as their little legs let them, across the sand to the welcoming squawks of their family and the safety of their burrow.
💡 Best time of year to see penguins in Tasmania?
Your chances of seeing penguins are good year-round, but there are some times of year when they gather in big numbers!
September – January: The best time of year, as they are breeding and raising their chicks on the beaches – 100+ penguins.
June – August: Penguins build their nests in winter, making this the second best time of year to see them – 50+ penguins.
February – May: This is the moulting season and it's the quietest time of year for penguins (but they are definitely still around!) – 20+ penguins.
It might be a surprise, but fairy penguins are very good diggers, and they like to build their burrows under the sheltered ledges, shrubbery and rocks that lie just beyond the sand of Tasmania's many beaches.
Rookeries are scattered all the way round Tasmania, but I want to show you the best and most easily accessible places to see these gorgeous birds for yourself and your family – including heaps of free options, and two amazing penguin tours with Bicheno Penguin Tours on the east coast and Low Head Penguin Tours up north.
Where to see penguins in Tasmania
My map below shows you where to see penguins in Tasmania, and if you keep reading you will find a description of each, including how to get there, the best tour options, and even some of my favourite accommodation options right nearby!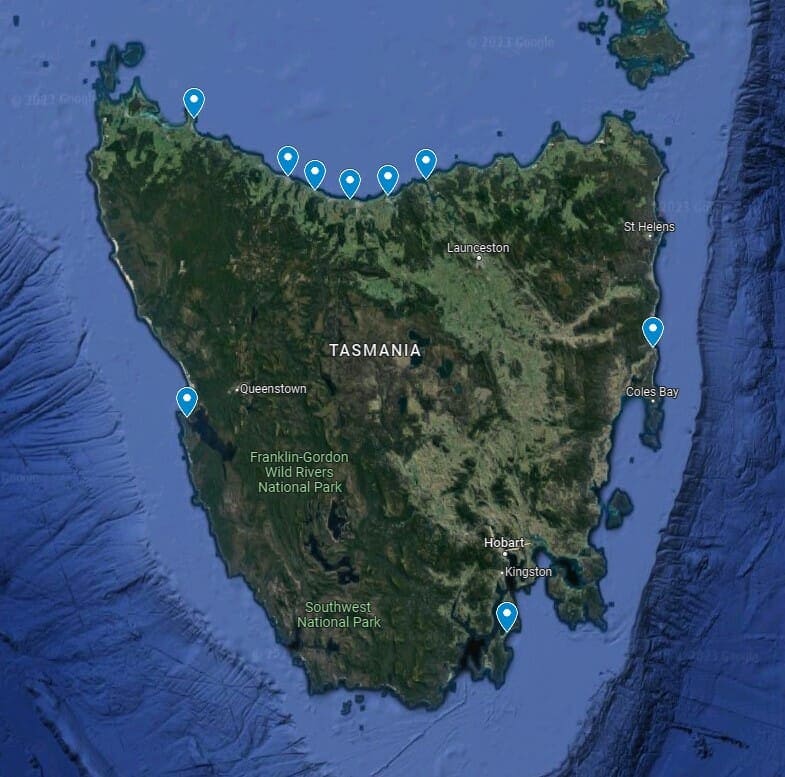 We start our penguin pilgrimage in the town of Stanley on Tasmania's far North West coast.
The 'Nut' is its most famous attraction, soaring out of the stormy waters of Bass Strait. And at the foot of this giant volcanic plug – between the cemetery and the sea – is Godfrey's Beach Penguin Viewing Platform.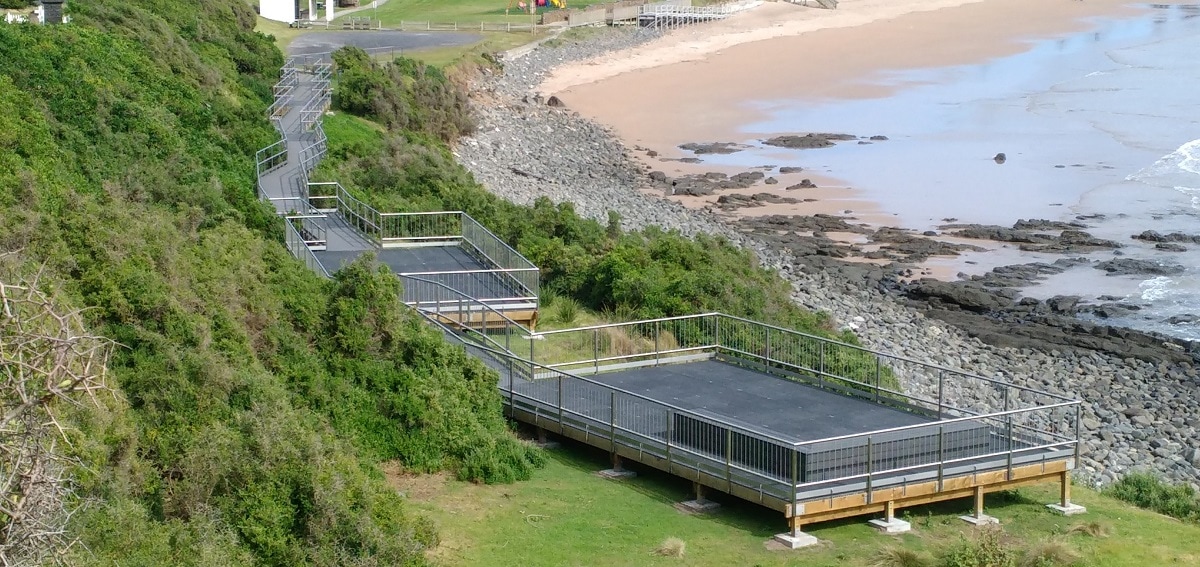 This wheelchair-friendly platform has been a fantastic addition to the foreshore, making it really easy to watch the tiny Fairy Penguins waddle their way back to their burrows of an evening, without disturbing them or getting in their way. It even has built-in nesting boxes, making it easier to get as close as possible!
If you're looking for the best place to see penguins in Tasmania then you'll be pleased to hear that Stanley is my favourite free location.
Address: 11 Harrison Terrace, Stanley (here)
Options: DIY only (no paid tours)
Cost: FREE
Website: Stanley and Tarkine – Penguin Viewing Tasmania
Stay Nearby: Stanley Cabin and Tourist Park (budget) / The Ark Stanley (B&B)
💡 

Please be careful
There are some simple things you can do when penguin spotting to look after these shy birds and protect them for future generations:
Be as quiet as possible, and try not to move around (we recommend finding a good spot and settling in before sunset);

Don't use a torch or your mobile phone light. Penguins have excellent eyesight and when they see bright lights they may stay in the water, stopping them from feeding their baby chicks;
Turn off the flash on your camera or phone;
Don't ever bring dogs or cats to a beach where penguins live, as they can a lot of damage to adult and baby penguins, and their homes;
Don't ever try and touch a penguin. Not only will it cause them a lot of stress, they are also protected wildlife and serious penalties apply.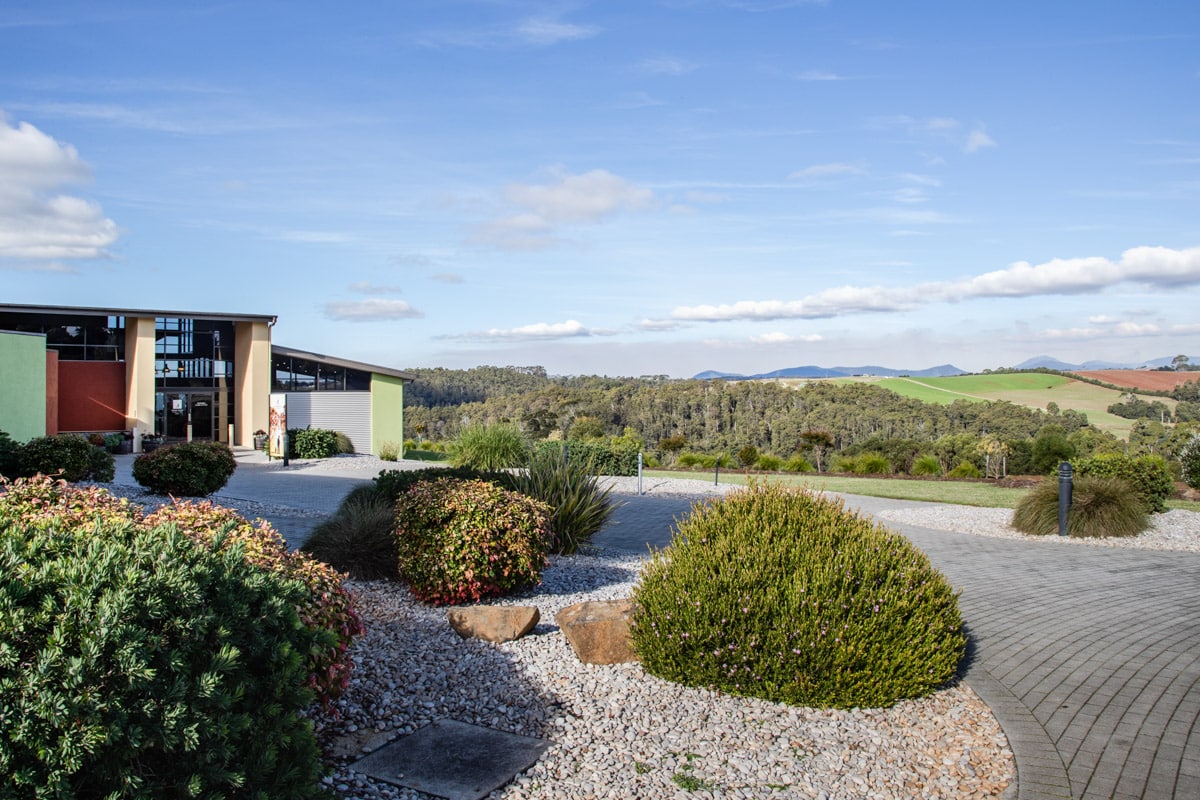 Working our way east along the ever-changing coast, our next destination is Burnie.
It might have been built on forestry, manufacturing and heavy industry, but Burnie has a softer side that makes it a fantastic destination for penguin peepers.
The Little Penguin Observation Centre is just a a couple of minutes drive from central Burnie, right next to the golden sands of Burnie Beach. Or if you feel like a stroll you can follow the boardwalk along the beach and it will take you straight to the Observation Centre.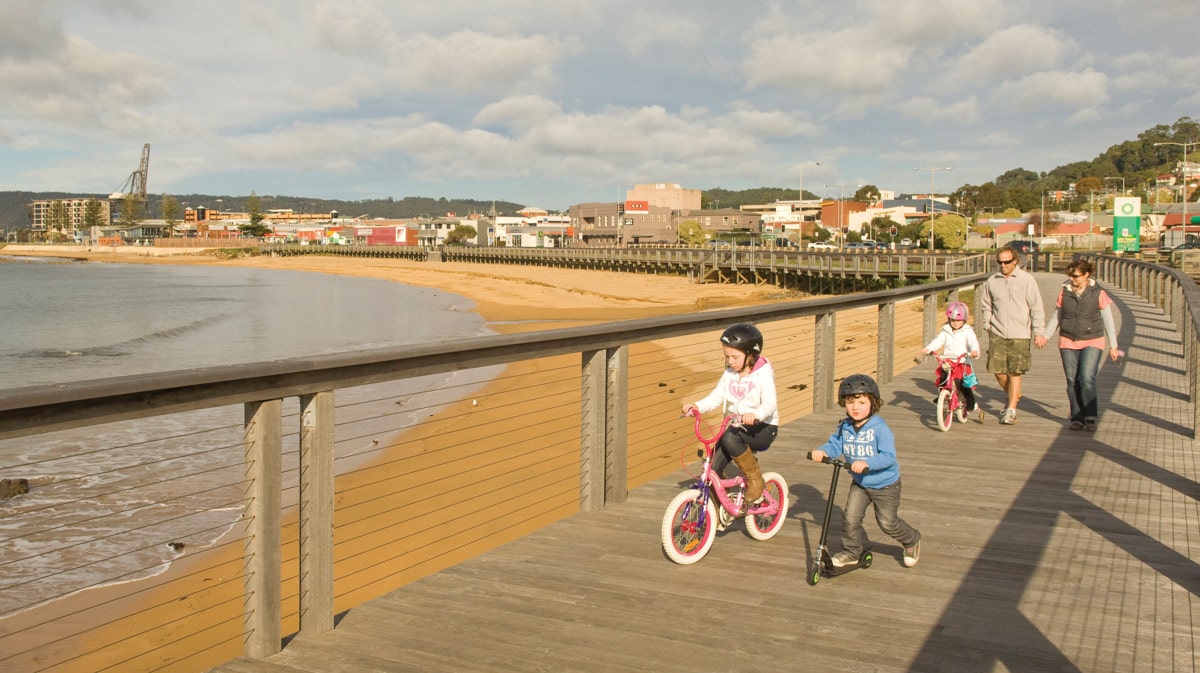 The 'Friends of Burnie Penguins' are all passionate volunteers, and every evening from 1 October through to 31 March they do a wonderful job of educating children and adults alike about their little penguins.
These Burnie penguin tours are completely free and many of our Facebook group members have given them rave reviews!
Donations are always welcome, and it's easy to see that all their fundraising efforts go towards protecting the penguins and providing them every opportunity to breed and flourish.
Address: The Boardwalk, Parsonage Point (here)
Options: DIY only (no paid tours)
Cost: FREE
Website: Burnie Penguin Observation Centre
Brochure: Click here
Stay Nearby: Coastal Pods Wynyard
💡 

Go platypus spotting!
Want to see even more Tassie wildlife? Just outside Burnie is Fern Glade Reserve, one of Tasmania's best places for spotting platypus. 
Click here to learn more!
As a teenager growing up in South Australia I can still remember hearing about the tiny town of Penguin for the first time.
You mean to say there really IS a place in the world that is called…'penguin'?!
Once upon a time this beachside escape used to be a timber town, but now it's one of Tasmania's best places to get your penguin fix!
A photo with the 'Big Penguin' by the beach is a must, and keep your eyes peeled for the little Fairy Penguins that decorate the rubbish bins around town.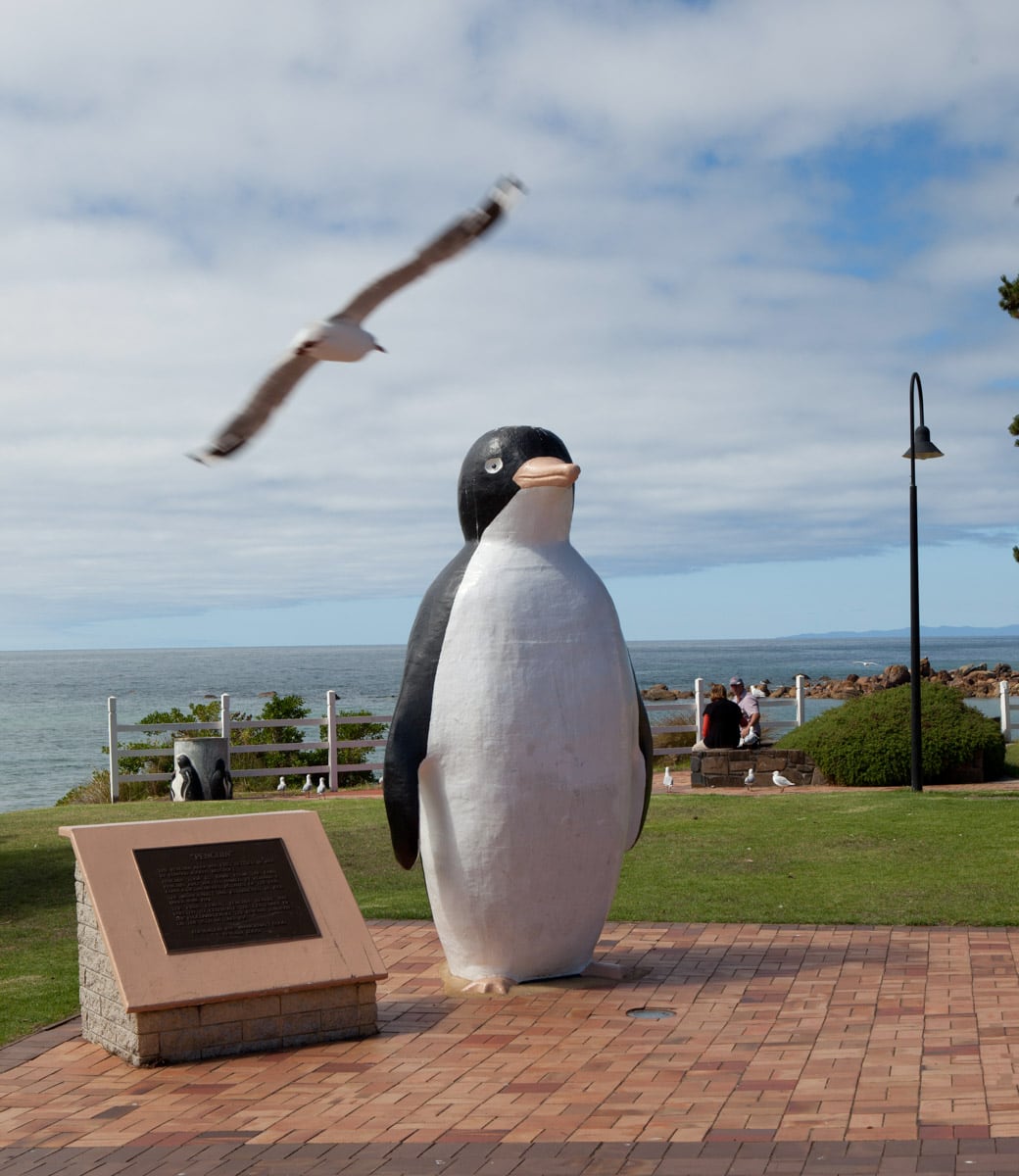 There are a few beaches within walking distance of Penguin, and from what we've heard your best bet for spotting one at dusk is to head toward the southern end of Penguin Beach, or the next beach over (to the east).
A few years ago tours used to be offered at Penguin Point, a couple of kilometres to the east of town. Unfortunately these tours don't run any more, but you can still park and walk to the nearby beach looking across to the 'Three Sisters' where penguins are plentiful of an evening.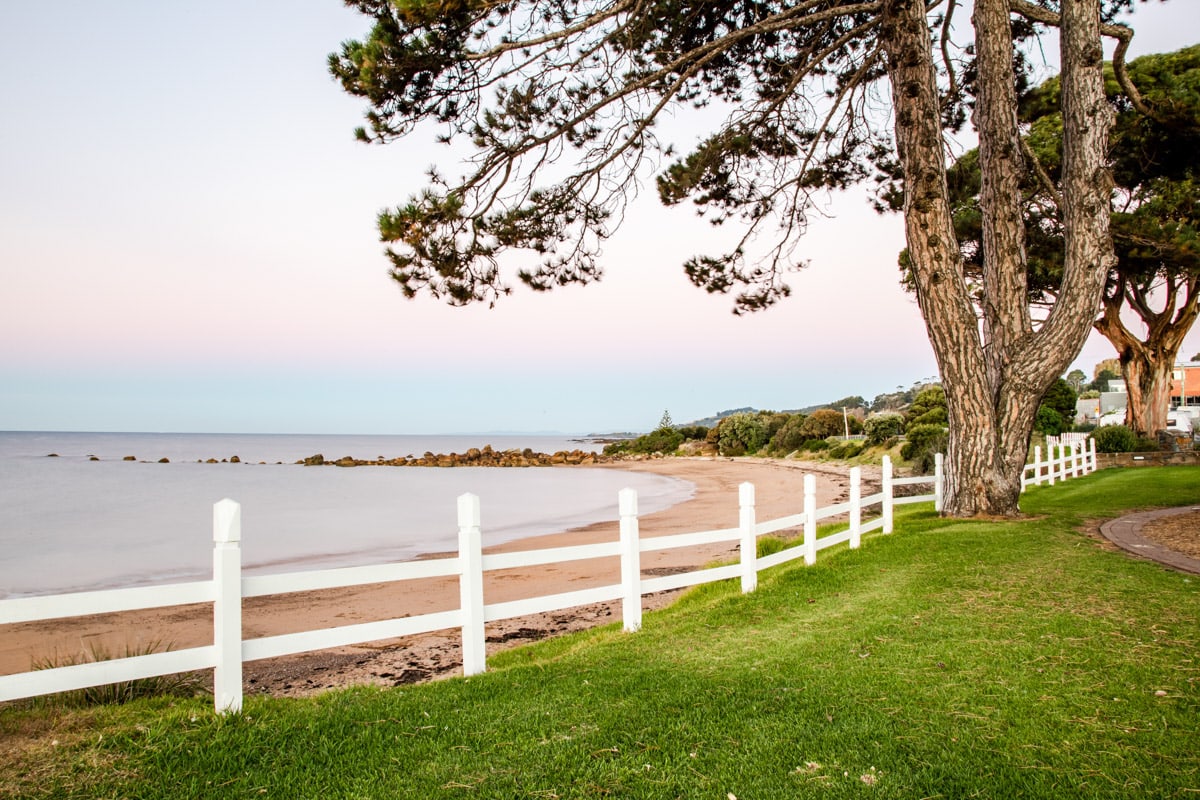 Be careful though, it is a narrow, winding road and parking is extremely limited. We recommend pulling over and parking here.
Address: Penguin Beach (here) – OR – Point Penguin (here)
Options: DIY only (no paid tours)
Cost: FREE
Stay Nearby:Penguin Waterfront Escape (couples) / Sunrise at Penguin (families)
4. Lillico Beach Penguins (Devonport)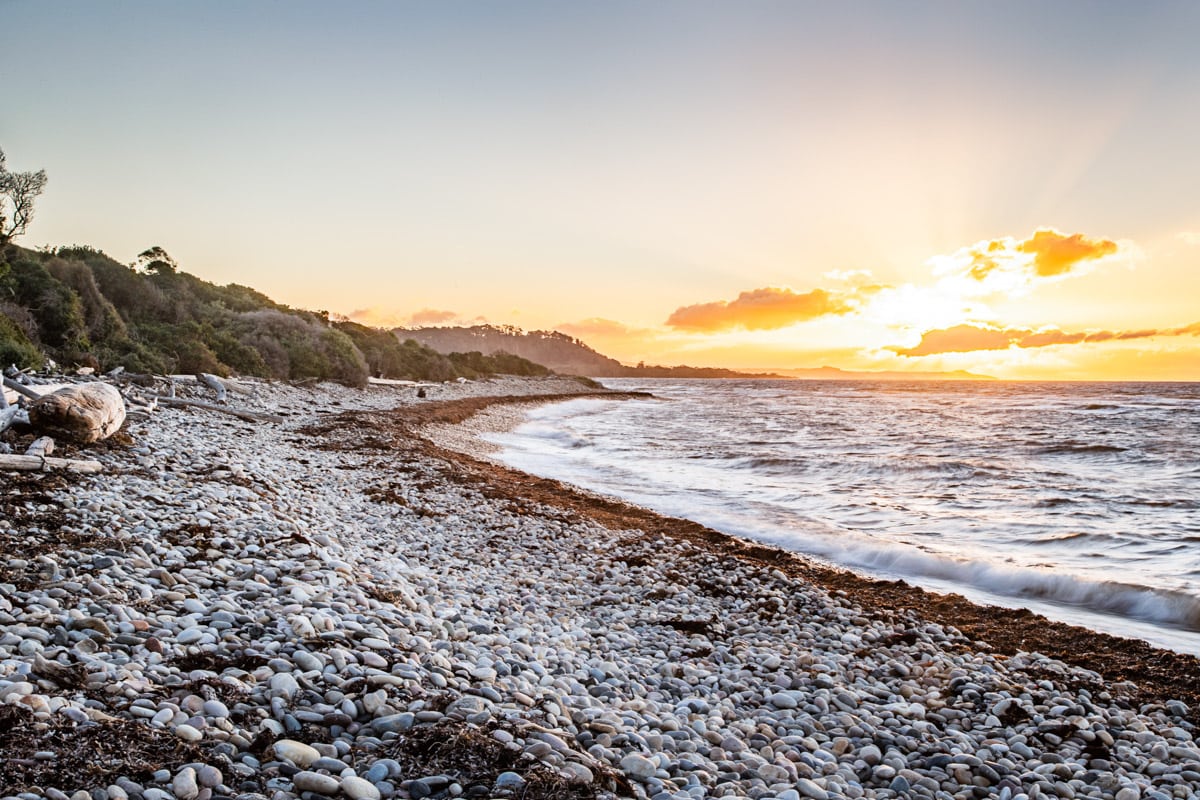 I asked our Facebook members for their recommendations on the best places to see penguins in Tasmania, and Lillico Beach was easily #1.
Positioned between Penguin and the bustling city of Devonport, Lillico Beach Conservation Area isn't on the typical tourist trail – and that's why I love it!
The Tasmanian Parks and Wildlife Service manage the conservation area, and with the support of the 'Friends of Lillico Penguins' you have the opportunity every evening during the season (late September to early April) to ask questions and listen to them speak about these wonderful animals. They do a wonderful job, so please consider making a donation while you're there.
The whole beach is a great place for a walk in the fresh sea air, but for penguin viewing and to speak with the guides you will need to go to the viewing platform at the eastern end of the beach.
Address: Bass Highway (6km west of Devonport – here)
Options: DIY only (no paid tours)
Cost: FREE
Website: Lillico Penguins
Brochure: Click Here (includes useful information regarding car parking)
Stay Nearby: The Grand on Macfie B&B (click here to read my review – and for a special offer!)
💡 

See more wildlife!
The Lillico Beach Conservation Area is teeming with local wildlife. Birds are plentiful, and you'll also spy shy bandicoots, pademelons, and possums. 
A good idea is to get to the beach an hour before sunset and go for a walk, before returning to the platform to see the penguins.
Port Sorell is a holiday favourite for lots of Tasmanians.
There are plenty of beaches and walking trails nearby, and the wombats and Tasmanian devils of Narawntapu Conservation Park are just a few minutes drive to the west.
As for Penguins, this probably isn't the best place in Tasmania to see them as they need to swim (and waddle) a bit further to get to Hawley Beach and Freers Beach.
But if you're staying in the area there's no harm in waiting by the water at dusk and trying your luck.
Address: Hawley Beach (here)
Options: DIY only (no paid tours)
Cost: FREE
🐧 9 fun Fairy Penguin facts for kids
Got a school project? Here are some of our favourite penguins facts for kids!
#1 – Penguins are birds…but they can't fly!
#2 – Penguins are fantastic swimmers, diving deep in the ocean to catch fish to eat.
#3 – Tasmania has more penguins than any other place in Australia!
#4 – Fairy penguins dig themselves a home in the sandy soil near the beach – or sometime they nest between rocks.
#5 – Penguins have blue-grey eyes, and blue and white feathers.
#6 – Penguins are shy and easily scared, which is why it is important to be very quiet and not use bright lights near them.
#7 – Fairy penguins are the smallest penguins in the world (which is why some call them 'Little Penguins').
#8 – Fairy penguins lay two eggs every year.
#9 – Penguin parents take it in turns to fish for food for their chicks.
6. Low Head Penguin Tours Tasmania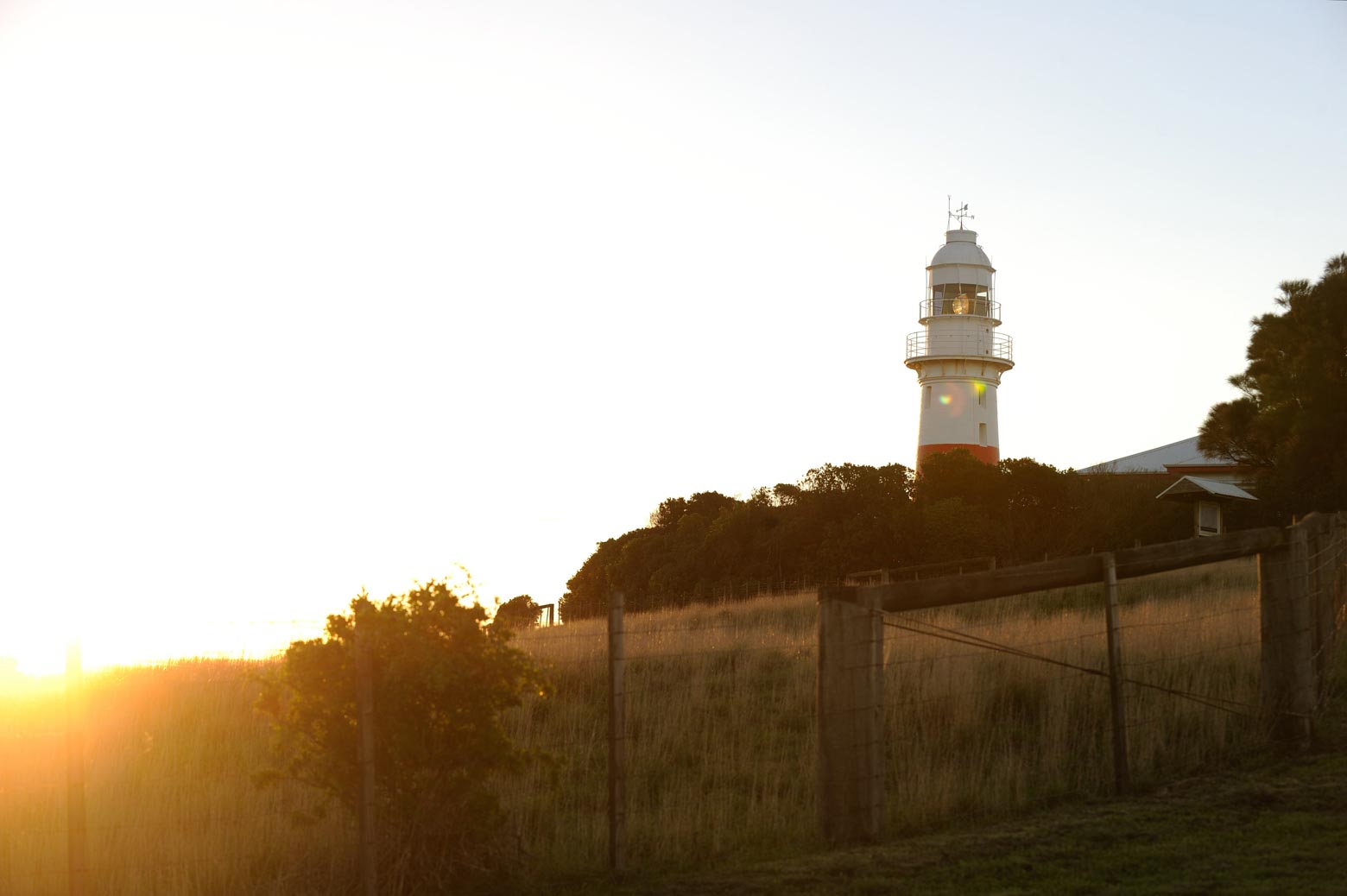 Low Head is only 45 minutes drive from Launceston up the Tamar River, and it would have to be one of Tasmania's most chilled-out places to relax and soak up the sun.
Beaches dot this tiny spit of land on both sides, and at the tip of Low Head is the famous Low Head Historic Site where you can visit the lighthouse and Low Head Pilot Station Maritime Museum.
The Conservation Area is where our little feathered friends breed and feed year-round. In our opinion this would have to be the one place in Tasmania where you can nearly guarantee a penguin sighting, no matter what time of year you visit. 
Between November and February there are literally hundreds of penguins, while even in the 'off' season you still have a very good chance of seeing some.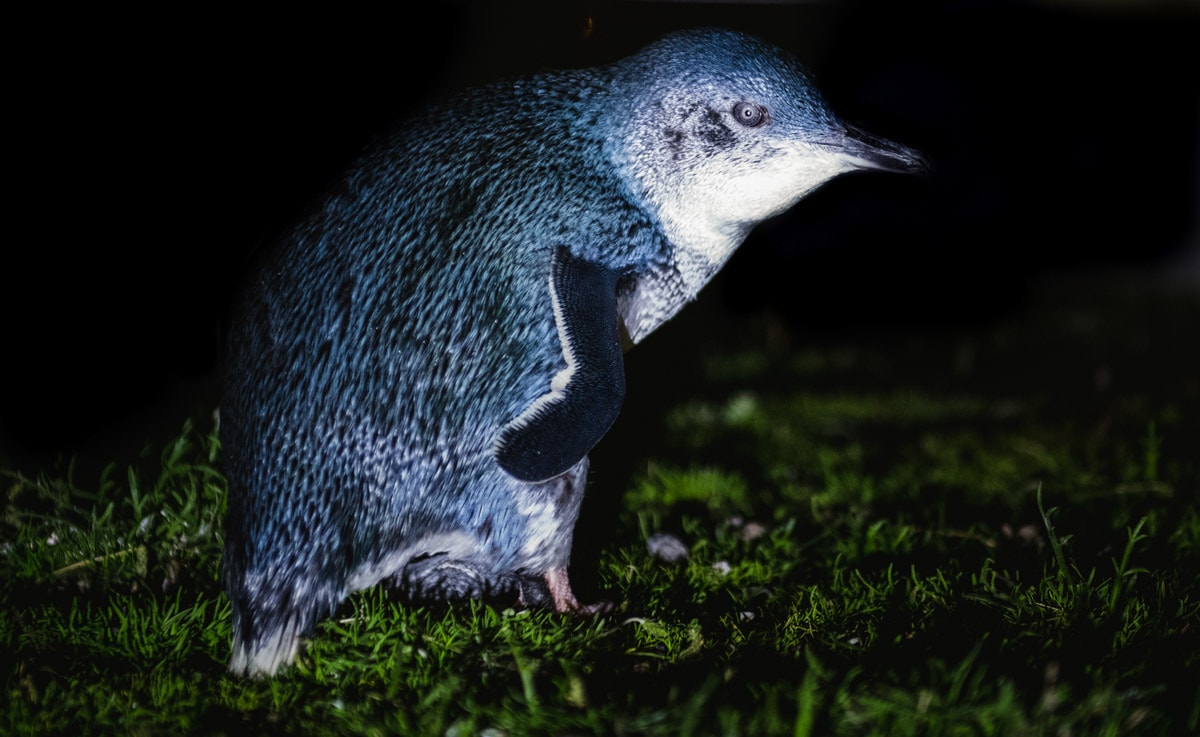 The only slight catch is that the Conservation Area closes a few hours before dusk meaning you can't just turn up and hope to see them. 
Instead, Low Head Penguin Tours Tasmania offer fantastic and informative tours every evening that take you as close you can possibly get – sometimes right by the water's edge – every single day of the year!
Tickets cost $22 or $10 per person, and every tour lasts up to an hour, including special torches and plenty of commentary about not just the penguins but the local history as well.
If you are staying in Launceston there is also an option for return coach travel, at a supplementary cost of $80 per adult and $40 per child. Very handy!
Address: 485 Low Head Road (here)
Options: Tour only
Cost: $22 for adults | $10 for children
Website: Low Head Penguin Tours Tasmania (click here to book your penguin tour)
Stay Nearby: Low Head Tourist Park (budget)
7. Bicheno Penguins (free and paid tours)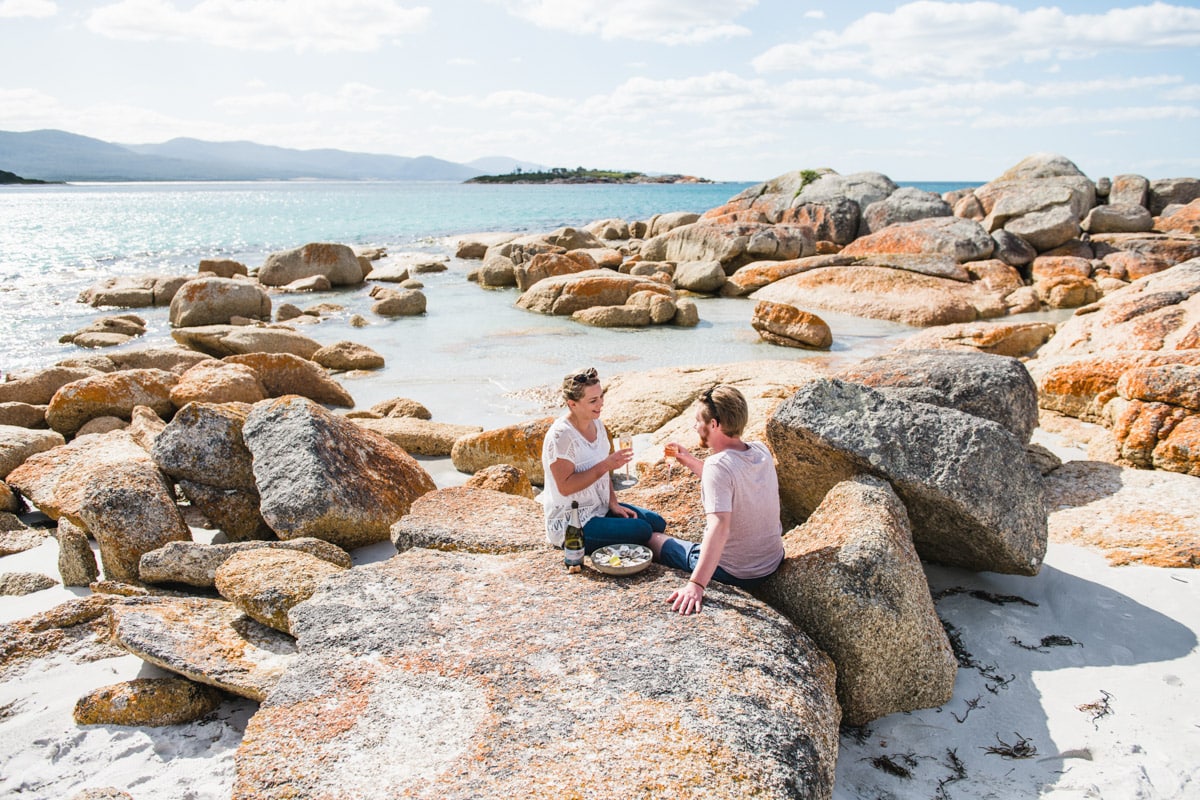 Whether you're keen to have a DIY penguin experience, or you'd prefer to take a proper penguin tour, Bicheno is the place to be!
This bustling town is perfectly positioned on the East Coast of Tasmania, halfway between Bay of Fires to the north and Freycinet to the south, making it a really clever place to base yourself for a few nights or more.
You're probably wondering where to see penguins in Bicheno? 
There are a couple of great places to choose from to see Bicheno penguins – Redbill Beach on the western side of town, and Waubs Beach in the middle of town.
Both of these beaches are easily accessible by foot, and all you will need to do is set yourself up with a picnic rug or a couple of chairs before dusk, and watch the little fellas waddle their way home. 
You can see why I think Bicheno is one of the best places where to see penguins in Tasmania!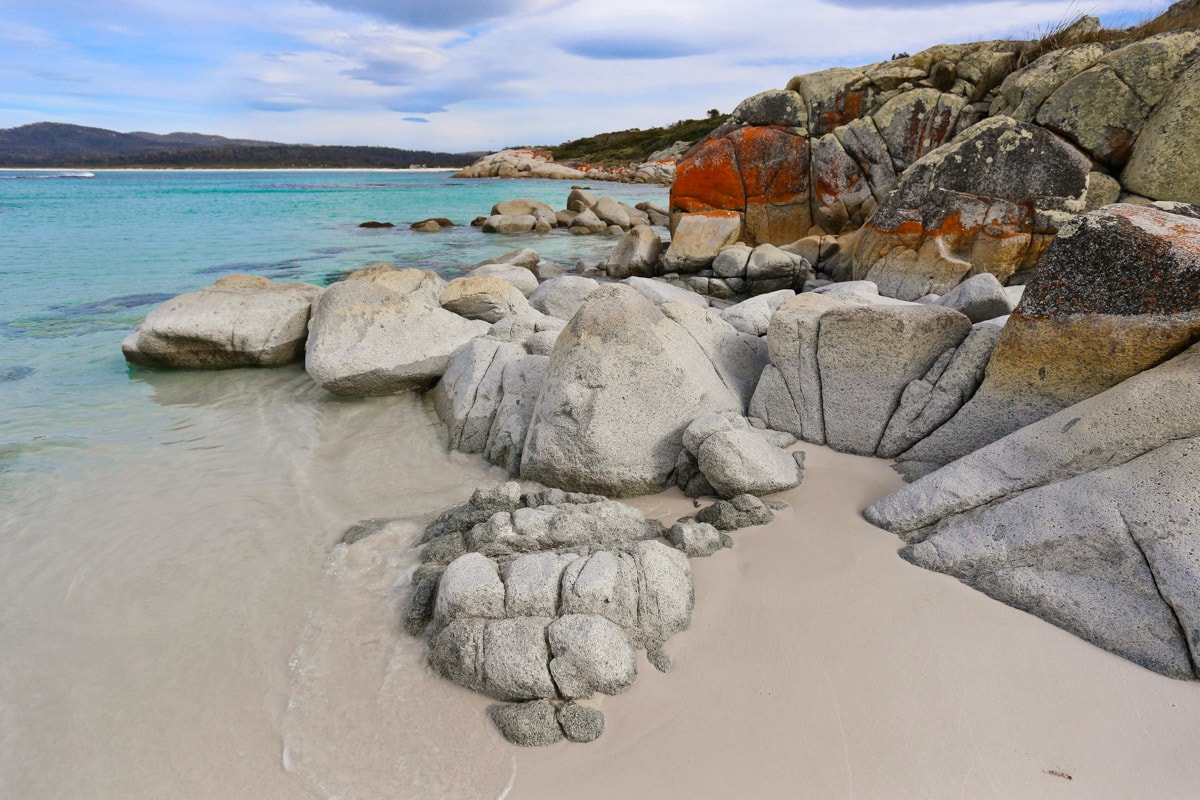 Bicheno Penguin Tours is another really good option. The benefit of choosing this tour is that they take you onto private property that can't normally be accessed by the public. 
Not only that, in addition to fun and engaging commentary they also get you extremely close to the action (safely of course) and even warn you to watch your toes, as penguins have been know to have a little nibble!
Tours run every day of the year, except Christmas, Good Friday and New Years Day, and even in winter you are still likely to see up to 50 penguins every night – making this the best year-round option for penguin spotting in Tasmania.
Address: Waubs Beach (here) and Redbill Beach (here)
Options: DIY – OR – Paid tour
Tours: Bicheno Penguin Tours (click here to book your penguin tour)
Cost: $40 for adults | $20 for children
Stay Nearby: Diamond Island Resort
💡 

Sleep next door to penguins!
Diamond Island Resort is located at the top of end of Redbill Beach, and every evening the penguins come ashore and walk right up to the resort itself. Free tours are available for all guests year-round [more]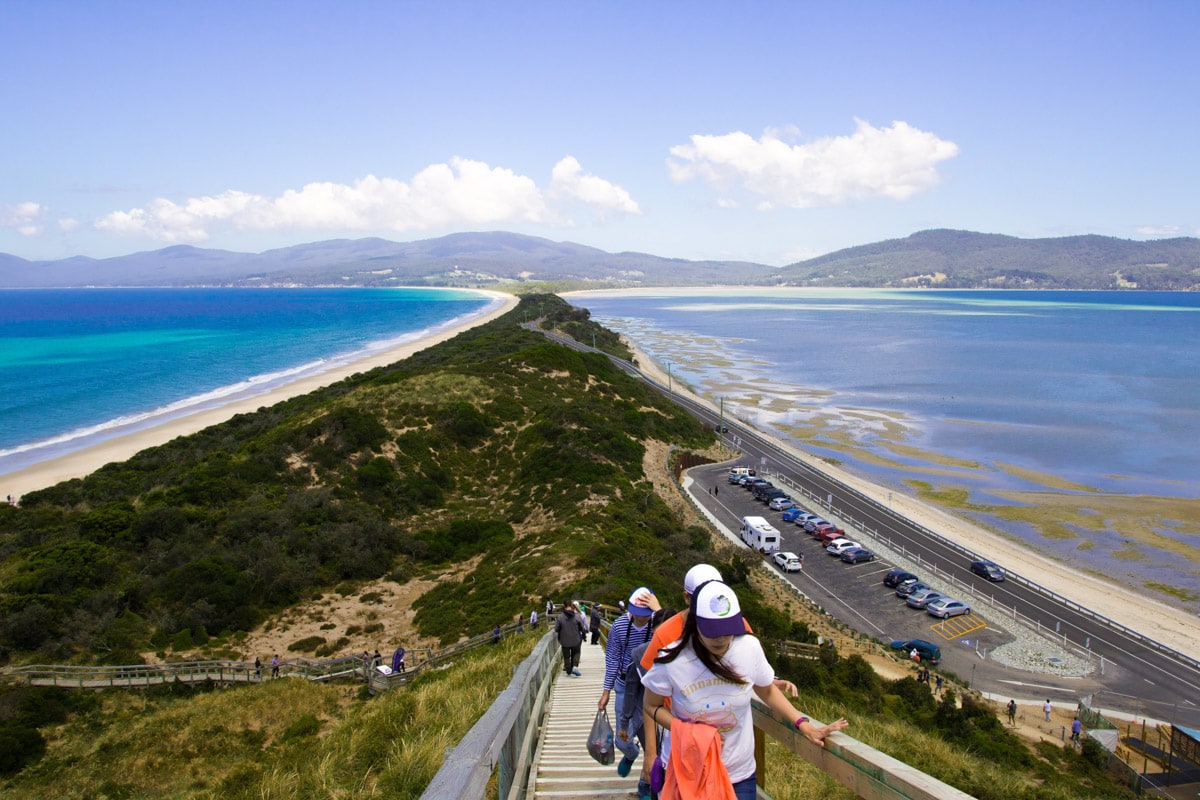 Bruny Island is one of those magic places where you could easily spend a week or more, simply chilling out and enjoying the stunning landscapes, gourmet food, and cute wildlife.
You could do a Bruny Island day trip from Hobart, but for the ultimate experience – including Bruny Island penguins of course – I recommend spending a night on the island.
No visit to Bruny is complete without a mandatory stop at 'The Neck', the extremely narrow sandy isthmus connecting north and south Bruny. It might take you 279 steps to get to the lookout at the top, but the views are worth it!
Even better if you time your visit for dusk then after enjoying a Tassie sunset you can make your way back down to the boardwalk and continue over to the eastern side of the neck where there is a little penguin viewing platform.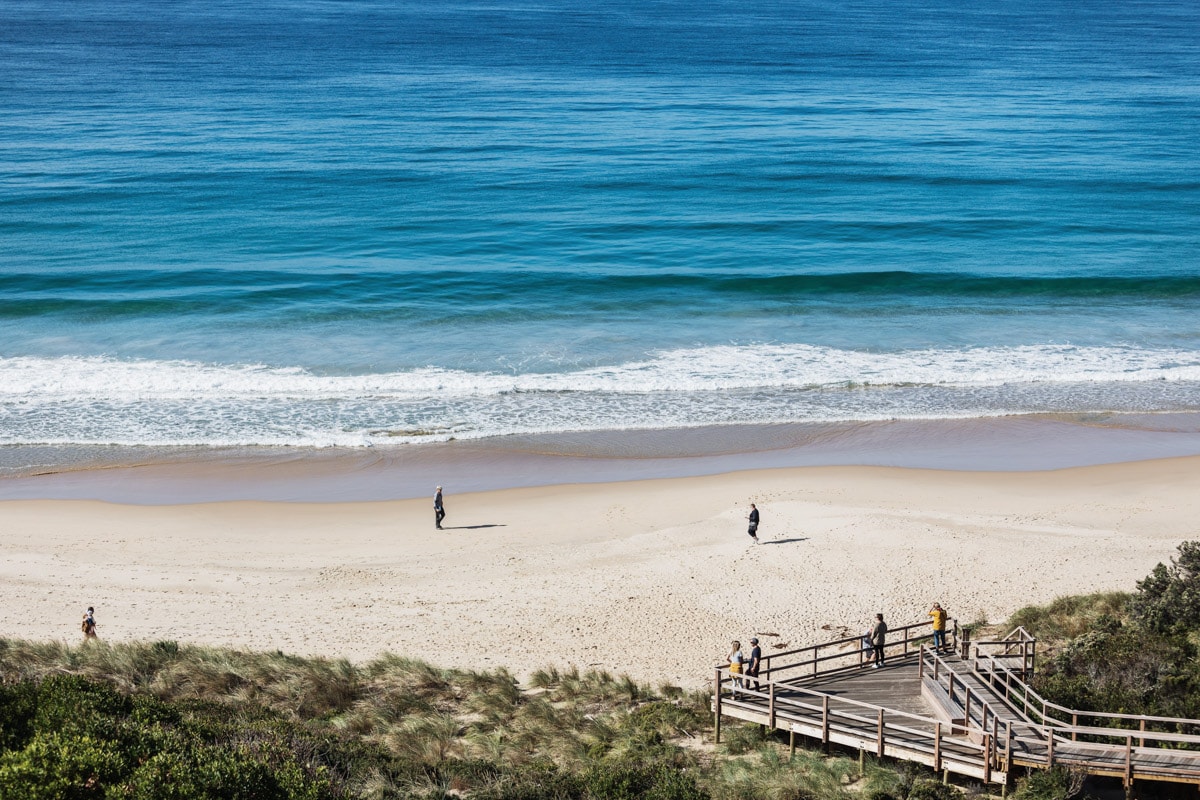 The Neck gets a LOT of tourists during the day, and unfortunately this means that the penguins have been disturbed more than they should. So if you do decide to visit please take extreme care, otherwise they may decide it simply isn't worth it any more and abandon the area altogether.
Address: The Neck, Bruny Island (here)
Options: DIY only (no paid tours)
Cost: FREE
Website: The Neck – Bruny Island
Stay Nearby: 970 Adventure Bay Rd (families) / 43 Degrees (couples)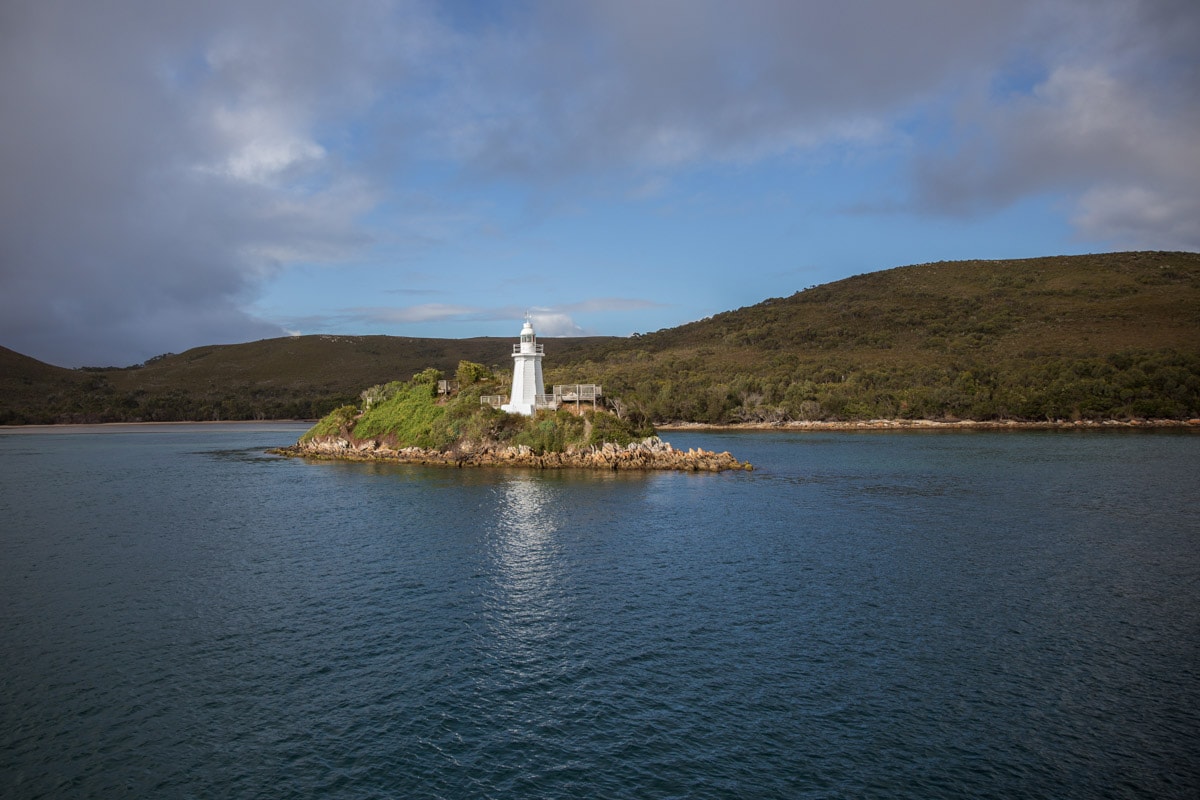 I was really excited to read reports from visitors and locals talking about taking penguin tours from Strahan to Bonnet Island by boat. It used to be called the Bonnet Island Explorer.
But…unfortunately these tours aren't being offered any more, despite lots of websites suggesting otherwise.
If you're in the area anyway, take a 20-30 minute drive to Macquarie Heads and park your car From there you can walk around the heads to the southern end of Ocean Beach where we hear that you might be able to spot penguins. Even if you don't, it's still a beautiful part of Tasmania to explore!
Address: Ocean Beach (southern end – here)
Options: DIY only (no paid tours)
Cost: FREE
Stay Nearby: Harrison House B&B (click here for my review and a special offer!) 
Final thoughts, and suggested reading...
We hope you've found this article helpful in planning your Tassie penguin watching itinerary!
Are you still a little bit unsure which place to visit? Or maybe you'd like to bounce some ideas off other travellers or Tassie locals?
We welcome questions over at our Facebook group, so please stop by and say g'day!
We also have plenty more articles like this to help with your planning. Here are some of our most popular ones:
Andrew.
Travel planning resources

Tasmania's remote location means there are internet 'black spots' across the island. 
A paper travel guide or map is the perfect backup, and we love the range from Lonely Planet.