The Port Arthur Historic Site is one of Tasmania's most popular tourist attractions, but did you know you can do an after-hours Port Arthur Ghost Tour? Keep reading to find out more!
This page contains affiliate links. If you book or buy something through one of these links, we may earn a small commission (at no extra cost to you!). Read our full disclosure policy here.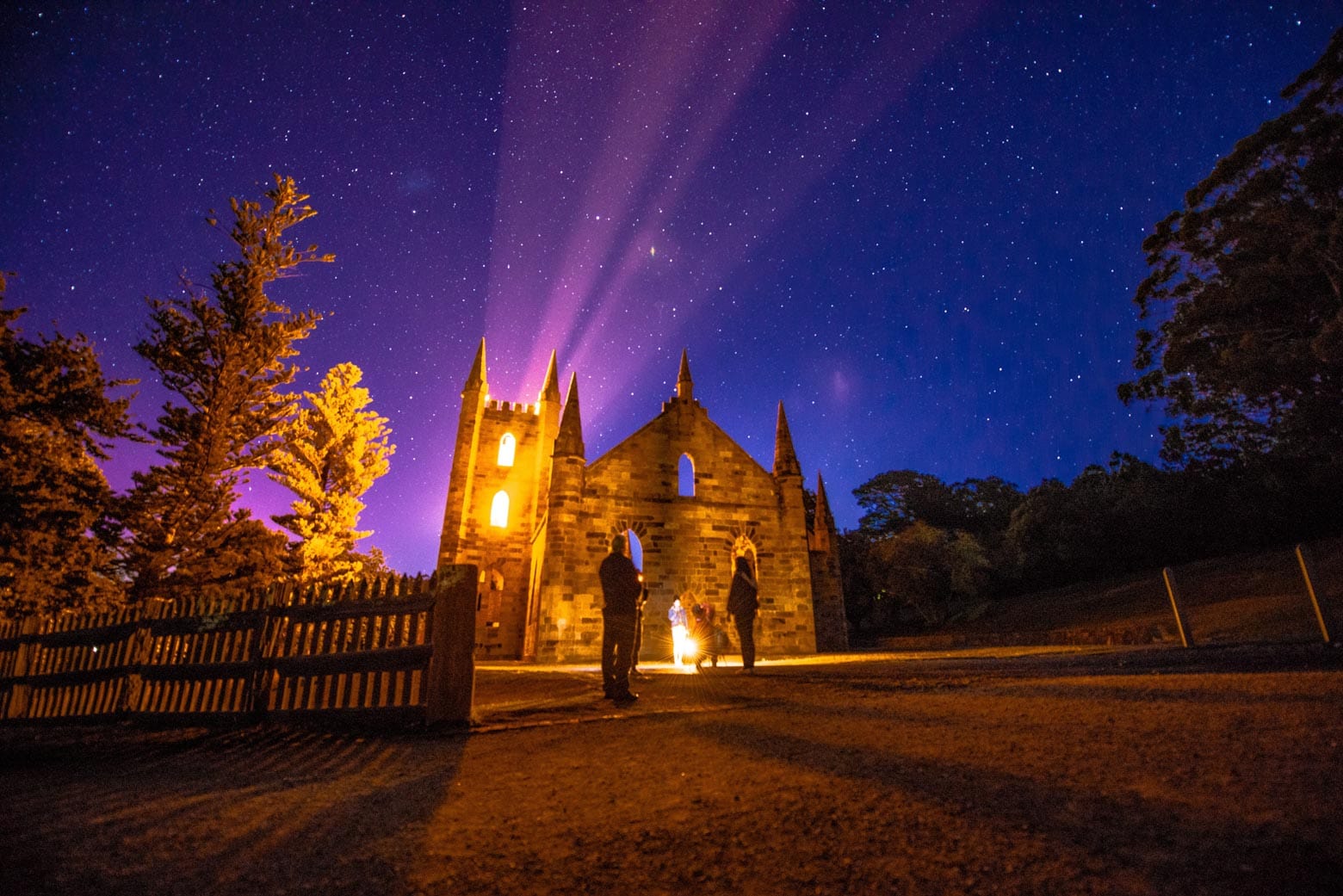 Port Arthur Historic Site is one of the Big 12, and it is a must for any Tasmania road trip.
It is hard to believe that its beautiful grounds could have been such a hell-on-earth for the thousands of convicts shipped to Tasmania as punishment for their crimes.
But it's true – this was the last place on earth anyone wanted to be sent, and conditions were so brutal that more than 10,000 souls were lost at Port Arthur over the years.
Even back in the 1800s stories were told of strange illnesses, ghostly apparitions and unexplained encounters in its darkest corridors.
Now? You can experience all of this on a Port Arthur Ghost Tour, where more than 200 years later visitors still report bizarre and unexplained phenomena!
Keep reading to find out how you can experience this spooky, yet utterly fascinating tour for yourself.
Port Arthur Ghost Tour - Goosebumps and ghouls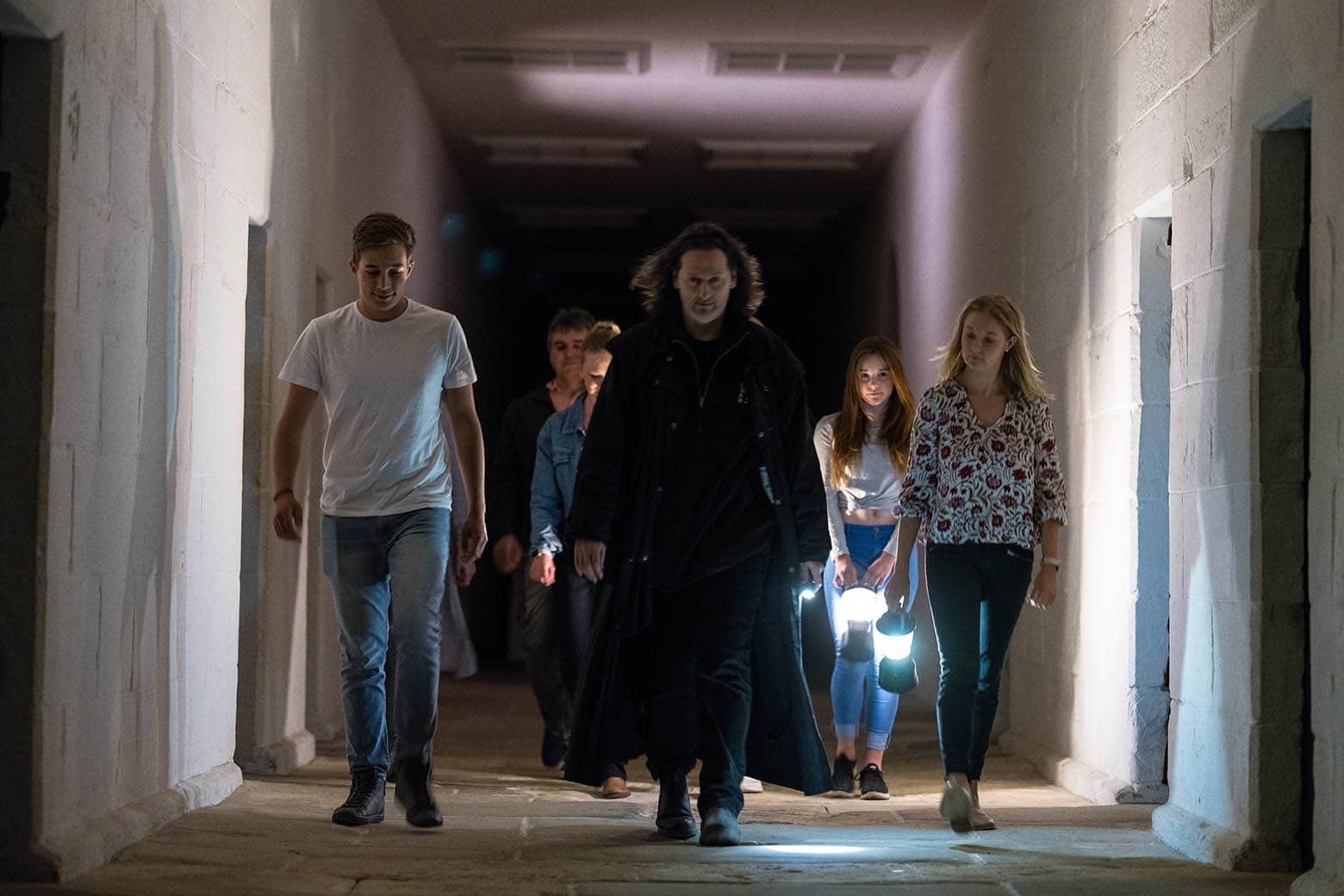 As the shadows creep closer and the air becomes chill, you meet your fellow victims tour group below an eerie, ruined cathedral. Are you ready for a Port Arthur Ghost Tour?
Port Arthur has a dark history and there is something about a night time tour that helps you understand what it must have been like for the thousands of convicts that suffered here for so long.
The stories told by your engaging tour guide are haunting.
Heinous murders, basement autopsies,  mysterious deaths and many unexplained paranormal experiences that continue to this day!
Was that the scream of a Tassie devil drifting on the wind…or…something else…?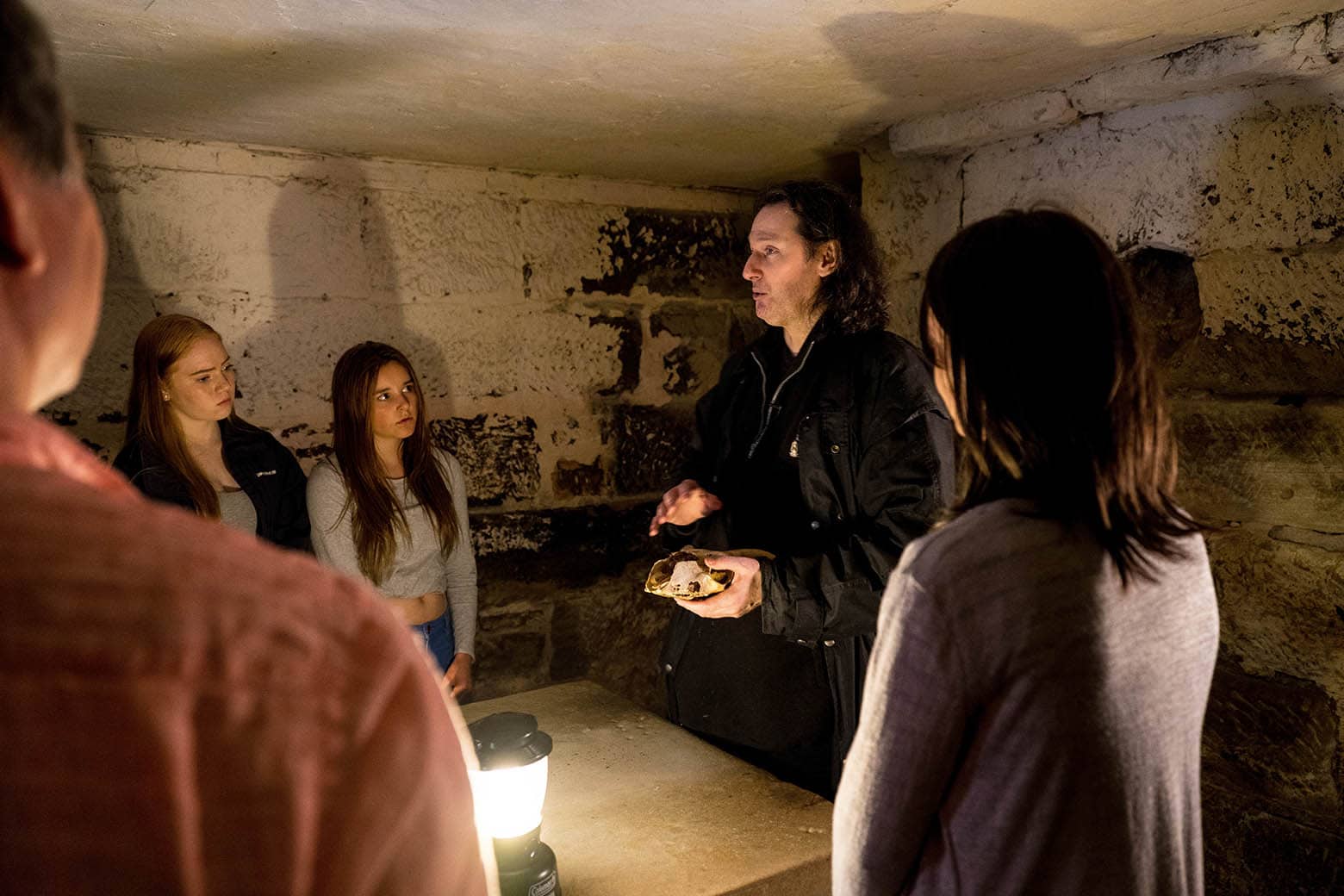 The lanterns that you carry create a very spooky vibe, and one of the best things about this tour is that you get to explore parts of the Port Arthur Historic Site – such as the Senior Surgeon's Basement – that you can't see during the day with a regular ticket.
You're going to get a little bit creeped out, but at the same time the Port Arthur ghost stories are equal parts fascinating and eye-opening, with a great dash of humour for good measure.
Tours operate twice daily, every day of the year (except Christmas Day) and take around 90 minutes. Because they finish so late, we recommend staying overnight near Port Arthur – Stewart's Bay Lodge and Port Arthur Villas are both excellent – so you don't run the gauntlet of wild animals on the road back to Hobart at night!
Tours operate in all weather, so don't worry if the forecast is looking average. There is also plenty of parking out front, for both cars and vans.
Perfect if… : You want to learn more about the dark history of Port Arthur (including areas restricted during the day) in a fun and informative way, all while getting your pants scared off you!
👻 Fast Facts – Port Arthur Ghost Tour
Cost: $27 for adults | $15 for children | Family and concession tickets available
Tour Length: 1.5 hours
Dates: Every day of the year, except Christmas Day
Times: Twice daily, with the first tour just after dusk
Group Size: Capped at 30 people
Ages: Open to all ages, but suggested to be 13 years or older
What to wear: Closed shoes and layered clothing is best, and bring a waterproof jacket if rain is forecast
Accessibility: Not suitable for wheelchairs
Address: Port Arthur Historic Site, Arthur Highway, Port Arthur
Parking: Large parking spaces are available for motorhomes and caravans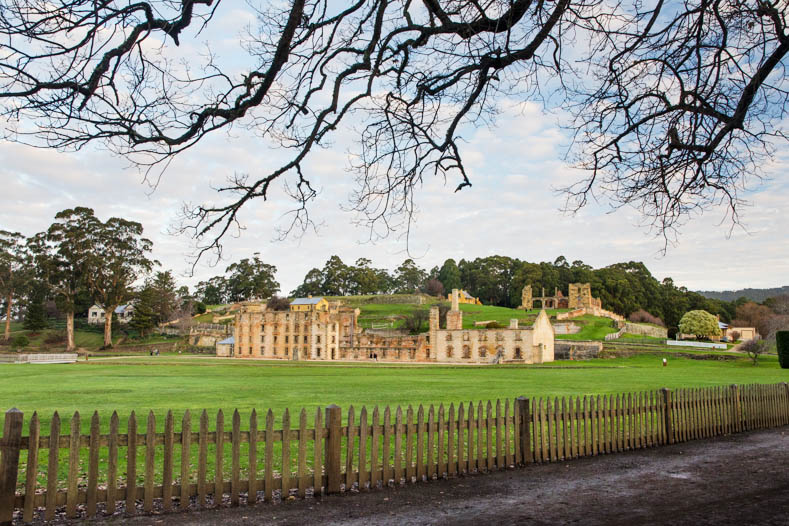 Unfortunately we couldn't find any companies offering Port Arthur Ghost Tours departing from Hobart.
But, you can do a day tour that includes a tour of Port Arthur Historic Site!
Have a look at these options and book the one that suits you best.
We recommend Option #5, because not only do you get to see amazing views of Port Arthur from a helicopter, but you can use our exclusive LAPOFTAS promo code to get 10% OFF!
We hope you have found this guide really useful and that you're soul'd on the idea of a Port Arthur Ghost Tour.
If you've done the tour – and survived 😂 – drop by the Lap of Tasmania Facebook Group and share your experience with other road trippers. We'd love to hear from you!
Happy travels,
Andrew.
Travel planning resources
Tasmania's remote location means there are internet 'black spots' across the island. 
A hard copy travel guide or map is the perfect backup, and we love the range from Lonely Planet.